Dresden is a name synonymous with history, beauty, and both the destructive and constructive power of humans. In the past, it was a glittering gem of Germany, often known as the 'Jewel Box' thanks to its ornate and stylish city centre. That was up until the entire town was flattened by Allied bombs late in World War Two. After considerable work, Dresden has since been rebuilt and is once again a beautiful town with striking architecture, now with an immensely powerful story in its past and a bright future ahead. There's a lot to see, so book a Dresden Airport car rental for your arrival and get exploring.
With a rental car, you can easily take road trips from Dresden, or try a longer one-way journey through Germany. The gorgeous city of Leipzig is roughly 90 minutes away, and Nuremberg and its medieval city centre are just a few hours away. Or, you can easily cross the border in your car hire into the Czech Republic to visit Prague, which is less than two hours away.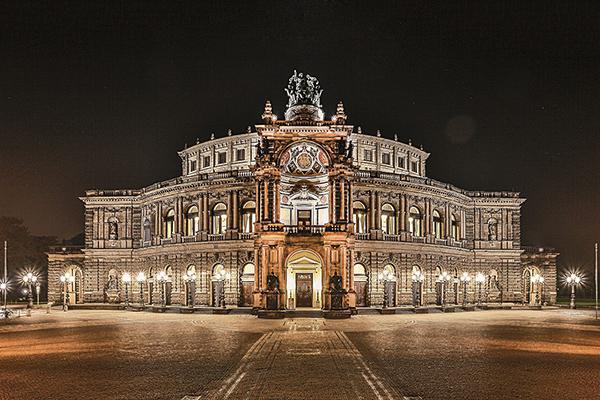 Booking a car hire at Dresden Airport with AirportRentals.com
When booking a car rental at Dresden Airport, you'll be faced with the choice of numerous car hire suppliers and vehicles. To save yourself the hassle of researching quotes from each company, use the search function on Airport Rentals to compare all the options from leading brands in one place.
To begin, enter your travel dates and hit 'search cars'. The results page offers an up-to-date list of vehicles available for your stay, with the most affordable at the top. Try out the filter options to narrow down your results by brand, car type, or transmission. You can also save quotes and create a shortlist that you can return to later.
Once you find the perfect car rental for your needs, you can book securely with Airport Rentals to confirm. A few strokes on the keyboard will complete your reservation and give you access to an online reservation system so you can return to your booking later.
Introducing Dresden Airport
The Dresden International Airport (DRS) offers domestic and international flights, helping more than 1.5 million passengers travel every year. Some of the more popular flight routes go to and from destinations such as Zurich, Cologne, Amsterdam, and Moscow.
Dresden Airport is a large, modern facility packed with shops, restaurants, bars and cafes. You'll also find services such as currency exchange, info booths, a post office, and free WiFi throughout the terminal. All car rental agencies at the airport can be found in the arrivals hall for immediate pick-up of your vehicle.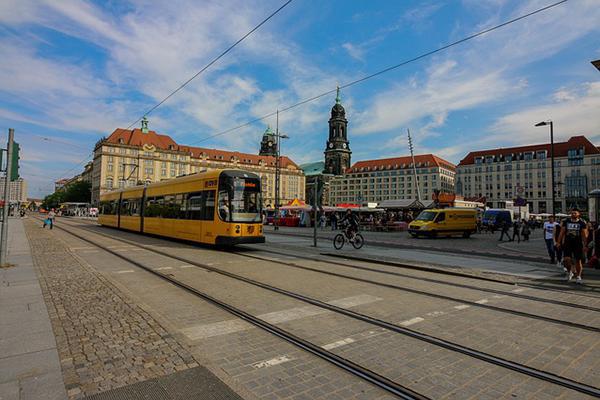 A driving guide to Dresden
Driving your car hire from Dresden Airport into town
The airport is ten kilometres from Dresden city centre, a drive that will take roughly 20 minutes. After you leave the terminal, turn left onto the B97 and follow it for 20 minutes.
Tips for driving your car hire in Dresden and Germany
Get ready for driving in Dresden by reading a few tips on what you can expect from the roads while you're in Germany.
● You will drive on the right-hand side of the road in Germany.
● Dresden has a lot of tourists on foot, so be wary of distracted walkers crossing in front of you.
● Read our tips on driving on the autobahn before you arrive.
● Most rentals in Germany are manual (stick shift), so use the filters to find an automatic car hire if you're not used to this transmission.
● On a roundabout, you don't need to signal when entering but you should always signal when exiting.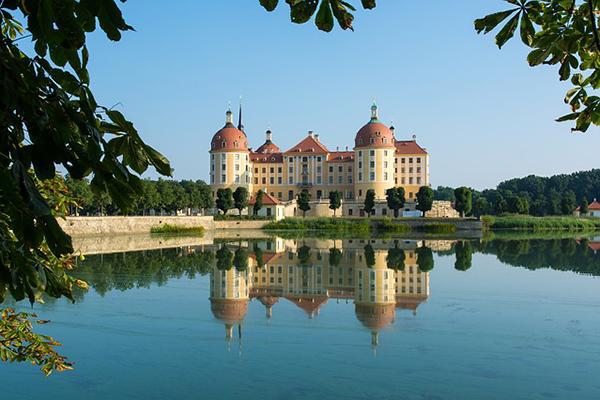 Parking at Dresden Airport
A multi-storey parking building in front of the terminal offers plenty of parking spaces just a short distance from the main entrance to the airport. There is also an outdoor carpark (P3) and a short-stay park (PK2). You will pay for your parking with a debit or credit card at any of the pay stations in the carparks.
Parking in Dresden
On-street paid parking is in effect every day of the week from 8 am to 8 pm. You will pay €0.50 per 20 minutes Monday to Saturday, and €0.50 per hour on Sundays. Times are usually unlimited, and there are also parking garages in the city.