Often called the White City, La Rochelle's limestone buildings form a beautiful backdrop for this stunning coastal town. Pick up a car hire at La Rochelle Airport and explore this historic French city.
One of France's oldest seaports, La Rochelle has a quirky amount of lighthouses running along its coastline, and a fabulous marina with sleek yachts gently bobbing in the Pertuis d'Antioche strait. A wander through the city centre will have you enjoying a mix of stone buildings topped with ancient gargoyles, and quaint slate-tile houses lining the footpaths. Museums, galleries, restaurants, bars and shops are all ready and waiting for your visit, or jump in your car hire and enjoy a drive along the coast or inland to neighbouring cities such as Poitiers, Angoulême or La Roche-sur-Yon.
Fly to La Rochelle from Lyon and London-Stansted, or seasonally from Paris, Dublin and Bristol.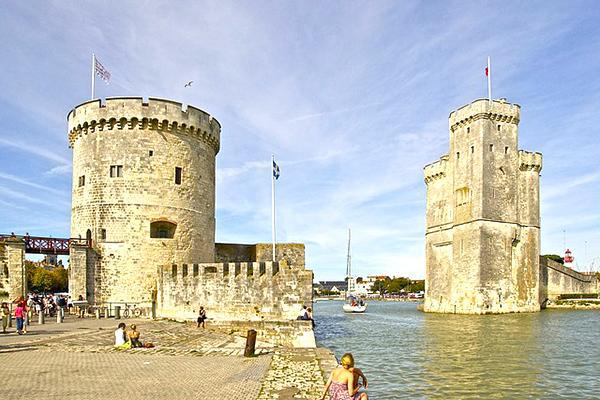 Secure a deal with Airport Rentals
By pre-booking your La Rochelle rental car with Airport Rentals, you'll save time, energy and money.
Simply pop in your travel dates, and click 'search' to generate a list of available rental options at La Rochelle Airport. With the lowest priced options at the top, you can easily sort results further by group size, transmission preference, car style and more. Quickly compare all your options in one handy place, then book securely online in just a few minutes.
If you need a hand during the booking process, our customer service team is ready for your call 24/7. Enjoy excellent car hire deals, no booking fees and instant confirmation when you book with Airport Rentals.
A quick overview of La Rochelle Airport
It may be small compared to Charles de Gaulle Airport in Paris, but La Rochelle is a beautiful spot to fly into and a convenient location from which to explore western France. Dine in or take away from the airport's café, get in some last minute shopping at the duty-free store, or have all your travel queries answered at the information counter. Car hire kiosks are located near the baggage claim; pick up your keys and hit the road.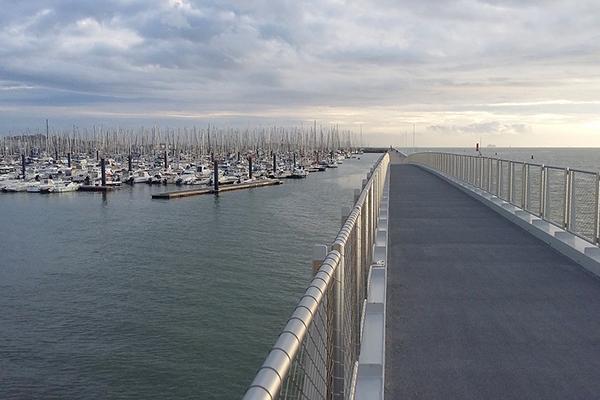 Driving a rental car in La Rochelle
The roads in La Rochelle are well-developed, and several motorways connect the city to the rest of France.
Getting to and from the airport
You don't have to drive far to reach the city from the airport. Head out on the Rue de Béthencourt, then left onto Toutes Directions. Merge onto N237 and follow it until you reach the D104 exit. Take the exit and follow the signs into the city. The trip is around 7 kilometres and will take about 10 minutes.
Tips for driving a car hire in La Rochelle
● In France, motorists drive on the right-hand side.
● Speed limits are 130 kilometres per hour on the toll motorways and 50km/h in urban areas.
● A yellow diamond on the road signifies 'priority' - you have the right of way over drivers entering your road from side streets. Priority roads end when the diamond is struck through with black.
● Avoid driving at peak hours, as congestion can occur in the city centre.
Visit our driving distances guide to give you a rough idea of how long a road trip around France will take.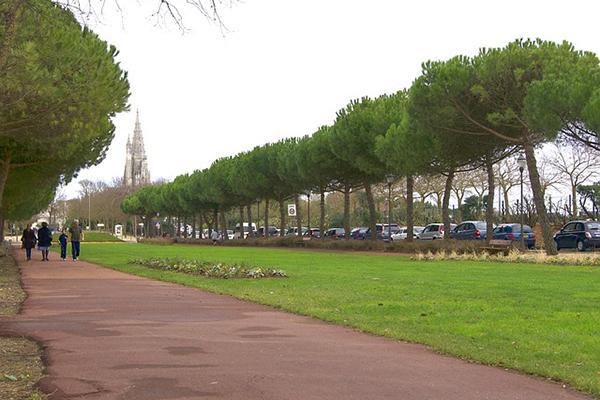 Where to park your rental car in La Rochelle
Parking at La Rochelle Airport begins at €2,00 for the first 30 minutes, rising to €12,50 for the day. Each day thereafter costs an additional €10,00. The car park is located just outside the terminal.
There are several free car parks in La Rochelle, including the ones in front of the Maritime Museum and near the Technoforum. Paid parking can also be found throughout the city, beginning at €1,00 per hour.