The Mediterranean island of Corsica awaits exploration, and with an Ajaccio Airport car hire, you can see it all. Touch down on this rugged section of the island and take in the beauty of the harbour each day as you get to know this special city.
As the birthplace of Napoleon Bonaparte, Ajaccio has a story to tell and does so through museums, statues, street names and more. There is a romance to this French town, and as you sample the delights of local cafes and stroll your way through the city centre and along the bay, the allure of its picturesque architecture and elegant features won't escape you.
See more of Corsica with a road trip in your Ajaccio rental car. Make your way north to Calvi or Bastia, or head south to Figari. Mainland France is also only a quick flight away. The likes of Marseilles, Nice, and Cannes are all within reach.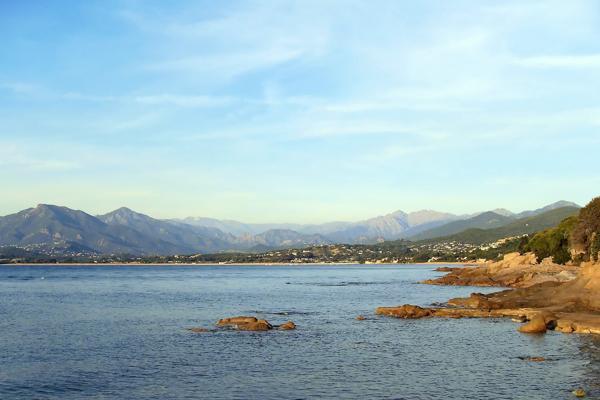 Booking an Ajaccio rental car
Pre-book a car hire at Ajaccio Airport to get your trip to Corsica off to a good start. Compare rental deals across multiple brands on Airport Rentals. Our sophisticated search tool is efficient at finding the best value offers across the board.
Choose from big name brands like Hertz and Avis and enjoy exclusive booking bonuses like unlimited mileage. Whether you would like a compact car for easy manoeuvring or a luxury cruiser to rev up your holiday, Airport Rentals has got you covered.
Secure the perfect vehicle with just a few keystrokes and pay no booking fees. Confirmation is instant, and 24/7 customer service is always available.
Ajaccio Napoleon Bonaparte Airport (AJA)
Ajaccio Napoleon Bonaparte Airport (AJA) is Corsica's busiest airport and connects passengers to destinations throughout Europe. The airport consists of one small terminal with a handful of shops, newsstands, and cafes. Amenities include free WiFi available throughout the terminal, ATMs, and an information counter.
There are numerous car rental companies servicing the airport including Alamo, Avis, Budget, Enterprise Rent-a-Car, Europcar, Hertz, and Sixt. The kiosks are located inside the airport terminal.
Guide to driving a rental car in Ajaccio
Use our driving and parking tips to make the most out of your Ajaccio car hire.
Driving from the Ajaccio Napoleon Bonaparte Airport to Ajaccio city centre
The trip from the airport to city centre is just over six kilometres and will take approximately twenty minutes depending on traffic. Depart the airport heading northwest on Route de Campo Dell Oro. At the roundabout, take the third exit onto Route du Ricanto/T21. Follow the T21 road all the way into the city centre.
Driving tips for your Ajaccio rental car
Be prepared for some hilly, windy roads in Corsica. Narrow coastal roads are also common. Local drivers may drive fast or aggressively, but it's best to maintain a safe speed and just let them pass when appropriate.
France car hire driving tips
● Driving is on the right-hand side of the road.
● Wearing a seatbelt is mandatory.
● By law, your blood alcohol concentration level can be no higher than 0.05%. Avoid alcohol when driving.
● Child seats are compulsory for kids who weigh less than 25 kilograms.
● A hazard triangle must be kept in the vehicle in case of a breakdown.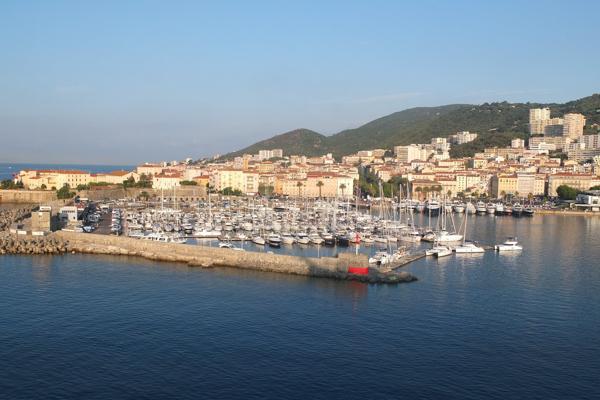 Parking options at the Ajaccio Napoleon Bonaparte Airport and Ajaccio city centre
There is outdoor parking available adjacent to the Ajaccio Napoleon Bonaparte Airport with both short-term and long-term options. Payment can be made inside the arrivals hall or at the kiosk outside the terminal.
The city centre can be bustling, and with limited space amongst the narrow streets, parking can be limited. There are a number of paid parking lots scattered throughout the city and on-street parking available if you're fortunate to find an open spot. A good tip is to check if your accommodation provides a parking spot.