Rent a car in Figari to explore the diverse beauty of the stunning island of Corsica, France. Towering cliffs along the beautiful Mediterranean Sea, sandy beach walks, and cobbled pathways weaving through ancient French buildings are just a taste of what awaits you on your trip to this unique island.
Figari Airport is the gateway to Southern Corsica, the town itself sitting atop a hill, with acres of vineyards surrounding it. Red-roofed buildings poke through lush green trees as they wind their way up the hilly streets.
Figari is the perfect base to explore the region. Jump in your Figari car hire and hit the road. To the south lies Bonifacio, a cliff-top town with stunning views over the Tyrrhenian Sea, or head east to Porto-Vecchio, the port city with the delectable fresh seafood cuisine and beautiful ancient churches. Everywhere you go in southern Corsica will take your breath away.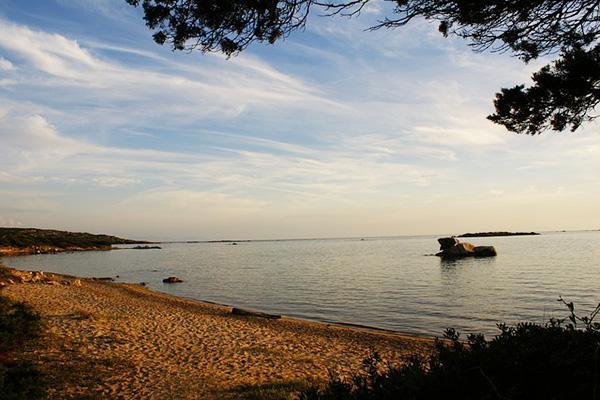 Secure a rental car deal with Airport Rentals
Find and compare vehicles at Figari Airport with Airport Rentals to secure the best car hire deal out there.
To begin your search, simply pop a few travel details into our powerful search engine to generate a list of all the available vehicle options at Figari Airport. The lowest priced vehicles will automatically be on top, and then you can sort them further by important aspects such as preferred brand, group size and more. Choose from a wide range of economy cars, luxury SUVs and family vans. Wrap up your secure booking in just a few clicks and get instant confirmation. Our friendly staff are ready and waiting for your call, 24/7, should you need a hand.
A quick guide to the airport
It may be small compared to its French counterparts, but Figari-Sud Corse Airport is the third busiest airport on the island of Corsica. While there are limited facilities, there is free WiFi available, as well as a souvenir shop, cafe, news stand and payphones. Find your Figari car hire by heading out of the terminal and across to the car park where you will find your selected car supplier.
Fly domestically between cities such as Paris, Toulouse and Lyon, or internationally between London, Brussels, Luxembourg, or Bern, among others.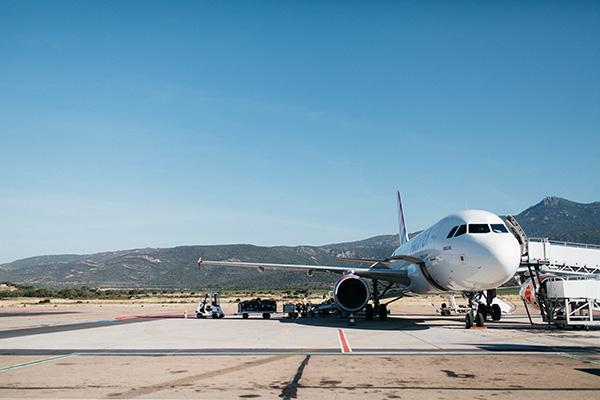 Driving a car hire in Figari
Driving to and from the airport
Figari-Sud Corse Airport is located 1.5 miles northwest of Figari. From the airport, head out onto the D322 and continue until you reach the D859. Take a left, and you'll see signs for Figari.
Headed to Bonifacio? Following the D322, merge onto D859, then take a left onto the T40. The trip will take around 25 minutes.
To reach Porto-Vecchio, follow D322 to D422, then take a left onto D859 to head northeast. Follow the D859 all the way into the city. The trip will take about 30 minutes.
Handy tips for driving a rental car around Figari and Southern Corsica
● In France, motorists drive on the right-hand side of the road.
● Roads in Corsica tend to be narrow, and at times steep, with hairpin turns.
● Do not use your horn in urban areas.
● Locals tend to drive fast; maintain a safe speed and let them pass if you can do so safely.
● Watch out for cows on the road.
The island of Corsica is perfect for road tripping; read our tips for driving in foreign countries before you set off.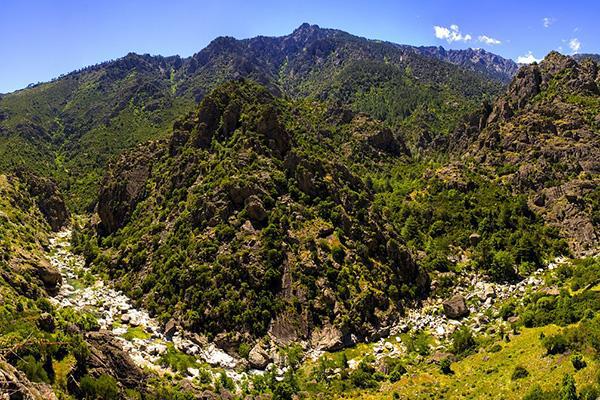 Where to park your Figari rental car
Figari Airport has great car parking facilities, with over 200 spaces, just outside the terminal building. Remember Remember to pay for your ticket at the machines before getting back into your rental car.
While there are some lots available in Figari and other Corsica towns, drivers tend to get in quick, and you may find it difficult to find a spot. There is on-street parking in most villages, including Figari.