Bridging the vast beauty of Africa and the rich cultural delights of Israel and the Holy Land, Egypt is an unforgettable place. The pyramids are iconic, but there is so much more to the country than those spectacular examples of enigmatic desert architecture. The River Nile is the lifeblood of Egypt, bringing fertility and life into an arid part of the world, and coastlines on the Mediterranean and the Red Sea offer beach resorts and stunning natural beauty above and below the waves. Of course, the nation's history is one of its most incredible aspects - from ancient to recent, there is so much to learn and discover about the story of Egypt.
Cairo is the capital city, straddling the mighty Nile, and other main centres are spread along the river and the coastlines: Alexandria on the Nile delta and Mediterranean coast, Luxor further south towards Sudan and Sharm El-Sheikh on the tip of the Sinai Peninsula. Whether it's pyramids or white sand beaches that spark your interest, you will find a car rental road trip route in Egypt that will take you on an unforgettable journey.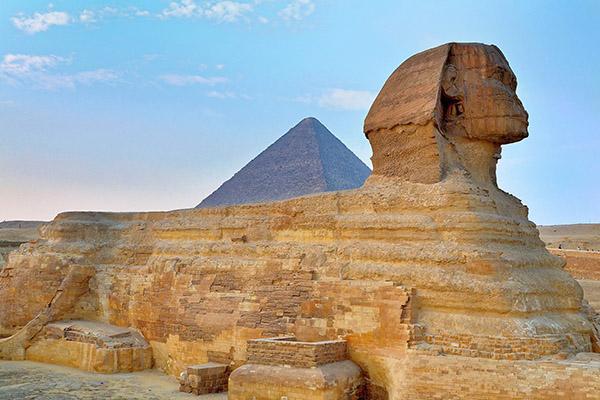 Why book your Egypt car rental with Airport Rentals?
Planning a self-drive adventure means a lot to think about, and finding the ideal rental car is right at the top of the list. It can be quite the task to search for the right vehicle - so why not let Airport Rentals do all the work? Our simple-to-use search engine only requires a few details from you to produce a list of options available at your chosen airport, all presented on one page with relevant information visible for comparison.
Filters make the hunt for an Egypt car rental even quicker. Cut the list down by choosing your preferences for vehicle type, transmission, number of passengers or even rental brand, and pinpoint the perfect set of wheels with no worries. Airport Rentals is not only an easy and efficient way to find your rental, but offers some of the best prices you'll find on the internet thanks to bulk buying power and our team working tirelessly to hunt out and negotiate deals. You can contact them by phone 24/7 with any questions.
Rental locations in Egypt
Visitors to Egypt commonly arrive in the capital, but that is not the only entry point nor is it the only option for a place to pick up your car hire. The following are a few locations where you might begin a road trip in Egypt:
Cairo - This big and bustling city is where a lot of the action happens, and is close to the famous pyramids at Giza. Historical sights and buzzing urbanity will keep you entertained in the city, and from there you can head out north or south along the Nile.
Alexandria (Borg El Arab Airport) - Egypt's second largest country sits in the fertile Nile Delta on the Mediterranean coastline. It boasts a rich history and a mild Mediterranean climate, and makes a great starting point for exploring northern Egypt.
Sharm el-Sheikh - This resort town in the south of the Sinai Peninsula is popular with visitors due to stunning beaches and some of the world's best scuba diving spots. If you want to explore the Sinai region, "Sharm" is the place to begin.
Luxor - A living museum, Luxor in the Nile valley holds some incredible ancient history from a time when it was known as Thebes. The river divides the modern city and the historic tombs and temples. Luxor is very centrally located, making it a great starting point to explore Egypt.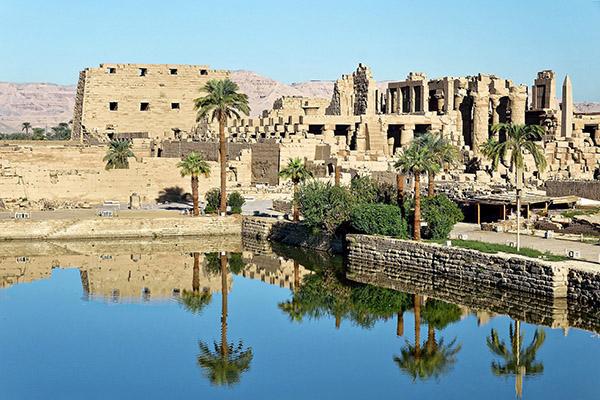 Rental companies in Egypt
In exotic Egypt, you will find some very familiar names. It's easy to find a trusted car hire supplier from amongst the brands available which include Europcar, Hertz, Dollar, Sixt, Budget and more. Each of these international companies offers a range of vehicles from hatchbacks to SUVs to luxury models. If you are looking for a bargain and don't mind a slightly older vehicle, try a rebrand such as Keddy which can offer lower rates. Book through Airport Rentals for a simple booking process, quick confirmation of availability and great prices on a range of suppliers.
Road rules in Egypt
Along with your road trip essentials, you'll need a grasp on the important road rules before setting out. These are a few things which are important to keep in mind while driving your car hire on Egypt's highways:
● Egypt's speed limits are posted in kilometres per hour, and they are generally set at 100kph on motorways, 90kph on rural roads and 50kph in urban areas. Check signs for more accurate information.
● Driving is on the right-hand side of the road. Passing is on the left.
● Seat belt use is mandatory when the car is running.
● The blood alcohol concentration limit is 0.05%. Avoiding alcohol altogether before driving is the safest way to go.
● Phone usage is allowed only with hands-free kits.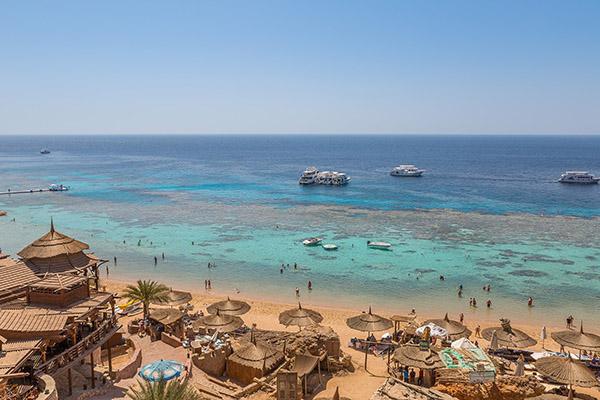 Driving tips for Egypt
While familiarity with the road rules will get you a long way, knowing some customs and quirks of Egyptian drivers and roads also helps towards a safe and enjoyable journey.
● Cairo traffic is notoriously unruly. Drive slowly and defensively, and never presume to know what other road users might do!
● Horns are not always used in anger - drivers often use them just to warn other vehicles of their presence.
● Buses have an unofficial right of way on Egyptian roads - steer clear of them.
● Watch out for carts pulled by horses or donkeys, as these are not uncommon.
● Lane markings are taken as a suggestion rather than an order. Do not be surprised to see five lanes of traffic on a three-lane road.
Now you are prepared for an Egyptian car hire journey - safe travels!