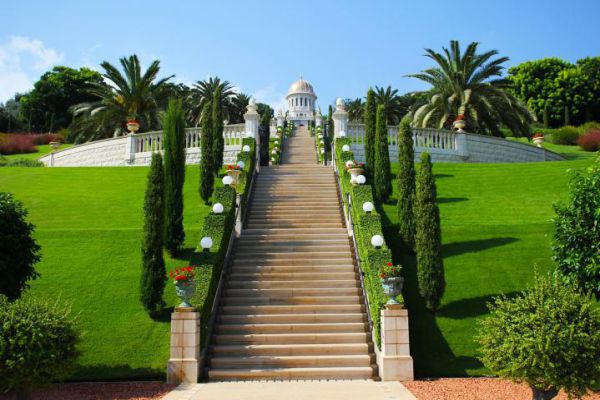 Image: Pixabay
From the Dead Sea to the Sea of Galilee, from the ancient walls of Jerusalem to the meandering paths of the Israel National Trail, this is a country of incredible history, culture, and beauty. Rent a cheap car to experience the best of Israel, visiting jaw dropping sights and vibrant cities.
Israel is the birthplace of the Jewish people and Jewish culture, but it's also a place of vast importance for other religions such as Islam and Christianity. Today, many of its attractions are strongly tied to history, culture and religion.
A walk through Jerusalem's Old City is unmissable, and it's where you'll be able to visit sites such as the Western Wall (also known as the Wailing Wall), and Haram Al-Sharif (Temple Mount). The city is also home to Yad Vashem, the World Holocaust Remembrance Center, which is found on Mount Herzl, the Mount of Remembrance. The Dead Sea, on the country's eastern border, is a world-renowned attraction where you can float in a salt lake more than 400 metres below sea level.
It's a relatively small country, but with countless attractions of all kinds, you'll never run out of things to see and do with a car rental.
Find your Israel car hire with AirportRentals.com
A rental car is an easy way to find your way around Israel, and Airport Rentals offers an easy way to find a fantastic deal on car hire. Whether you're starting your travels in Jerusalem, Haifa, or anywhere in between, you can use the Airport Rentals search function to view all available vehicles for hire.
Begin your search by entering your location and travel dates to see all vehicles from leading car rental companies. If you're looking for something specific such as a large car, automatic transmission, or an economy model, you can use the filter options to narrow down your results.
Use the 24/7 phone and online assistance should you have any queries during the booking process, or go ahead and secure your reservation online. Booking with Airport Rentals will give you free benefits and the ability to modify your reservation at any time using the online reservation management system.
Israel's top car rental locations
There are rental locations all over Israel, so you won't have any problems creating an itinerary that works best for you.
Tel Aviv - Tel Aviv-Ben Gurion is the largest airport in Israel, making it a popular pick up location. Or, should you plan to spend a few days in Tel Aviv before picking up your car, you can organise a pick up from Hayarkon in the centre of town.
Eilat - Israel's other major international airport is in Eilat at the southern tip of the country, where you can pick up a car in town for a road trip north.
Jerusalem - There are two separate pick up locations in Jerusalem, with one in downtown and the other in the north-west neighbourhood of Romema.
Ashdod - Pick up your vehicle in Ashdod to begin your road trip on the west coast.
Ein Bokek - Pick up your vehicle on the coast of the Dead Sea.
Alternatively, there are more than 20 other cities and towns throughout Israel where you can pick up (and drop off) your car rental.
Popular car rental brands in Israel
Many of Israel's top car rental companies are known around the world, so you may already be familiar with the brands on offer.
● Budget operates offices throughout Israel and is focused on offering low prices on car hire.
● Hertz is another major international company, with its focus on providing a wide variety of vehicles for rent.
● You'll also have the option of renting with popular brands like Enterprise, Dollar, Sixt, and Avis
By comparing deals from all leading rental brands, you'll quickly be able to track down the best price for your stay in Israel.
Israel road rules
● Motorists drive on the right-hand side of the road.
● There are no right turns at red lights.
● If you visit any time between November 1 and April 30, you will need to drive with your headlights on, even during the day.
● The speed limit in city centres is usually 50km/hr, while Route 1 allows for 100km/hr, and Route 6 is a high-speed road with a limit of 110km/h.
Tips for driving your car hire in Israel
● If you're planning on driving in Jerusalem, it may be wise to rent a car with a bit of pep, as this city is quite hilly so you'll need plenty of power to make it up the steeper roads.
● It's likely that you might take the high speed Route 6 toll road as you travel around the country. You won't need to carry cash, but note that the cameras will read your rental licence plate, so you will receive a small charge on the credit card you provided your car rental company should you use this route.
● Be sure to rent a GPS unit with your car hire, as it can make it much easier to navigate around busy city streets, especially as there are many one-way routes through Israel's major towns.