The Chilean city of Coyhaique in the Aysen region is a beautiful spot in a scenic mountain setting and is a major stop on the Carretera Austral. It makes a great starting point for visitors to explore Patagonia and some of Chile's most spectacular and unspoilt landscapes. Seeking adventure? Coyhaique is the place to start looking - and a car hire will help you in the search.
From Coyhaique, head north or south to visit the rest of gorgeous Chile - or across the border to visit Argentina. Drive through the towns of Patagonia or as far afield as Puerto Montt, Puerto Natales or even Santiago! The long, skinny shape of Chile means lengthy driving times, but there is plenty to see along the way.
Booking a Coyhaique car hire
There's no easier way to get the perfect vehicle for an adventure from Coyhaique than to let Airport Rentals do all the work. Our simple search engine will take your details and generate a page full of options from a range of different suppliers in Coyhaique. Once you have your results, you can filter them down to match your preferences for vehicle type, passenger capacity, brand and more, compare the shortlist and then complete the secure booking process to lock in your chosen car.
The Airport Rentals team is always working to find you the best car hire prices and special deals, so you can rest assured you're getting a great rate when you book with us.
City guide
Coyhaique's population is more than 50,000, and there is plenty to do to keep visitors entertained, fed and otherwise comfortable - the accommodation options range from hotels like Dreams Patagonia to hostels such as Casa Balmaceda Backpackers with plenty of choice between. Lodging and other essentials can be pricey in Coyhaique, so be warned and prepare to pay up! A favourite spot is the Coyhaique National Reserve with its many nice day hikes, located not far from the city and easy to reach with a car hire.
The local microbrewery, Casa Tropera, is a fun spot to eat and meet the locals. For some history and culture, visit the small Museo Regional de la Patagonia.
The closest airport to Coyhaique is Coyhaique Airport, a very small facility. Balmaceda Airport is an hour's drive from Coyhaique.
Guide to driving in Coyhaique
Make sure your Patagonian journey is a safe and enjoyable one when you pick up a Coyhaique car rental.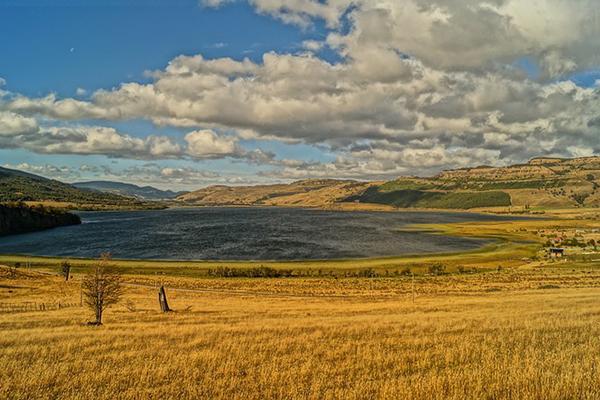 Driving tips for your Coyhaique car hire
Coyhaique is the largest city on the Carretera Austral, a famously scenic highway which winds through some of the best of Chile's wilderness. Many tourists drive this route, so drive defensively. It's a challenging road trip with unpaved sections - check with your rental supplier the rules about travelling on gravel roads and take care.
Chile driving tips
● Seat belts are mandatory for everyone in the vehicle. Child restraint systems are required for children up to the age of nine.
● Parts of Chile are quite remote, so put gas in your car when you have the chance, carry extra water and food, and play some road trip games to make the most of time on the road!
● Spanish is the primary language of Chile, so road signs will be in Spanish - however, the global pictographic nature of them makes them easy to interpret.
● Southern Chile gets very chilly in winter. If you are visiting during the colder months, read our tips for winter driving.
Parking in Coyhaique
In much of Chile, you will find parking assistants seeking tips for helping you to park your car and watch over it while you are gone - often whether you want them to or not! Some are officially employed by the municipality. With a car hire, it is a good idea to book accommodation that includes parking so you will always have a place to leave it.