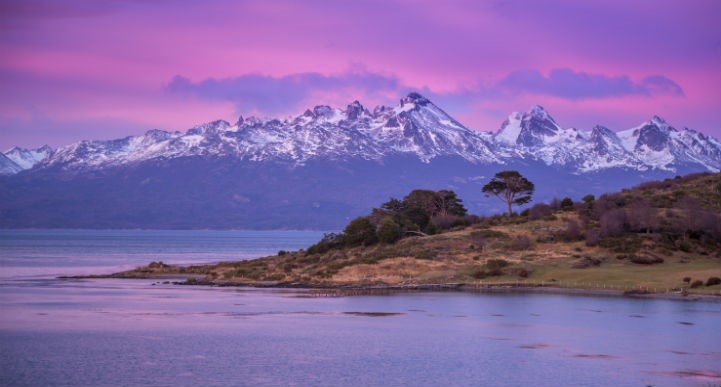 South America's second largest country is a traveller's dream. While the cities are bursting with night lights and colors, it's Argentina's nature that draws so many travellers to its land each year. Renting a car opens up this incredible nation in a way only a road trip can do.
From mountain ranges and glaciers, fantastic food and wineries, large cities and country towns, there's something for every kind of adventurer. Lying at the heart of South America, Spanish-speaking Argentina provides a vast array of culture, sport, food and wine, and, of course, the all famous tango.
AirportRentals.com – making car rental in Argentina easy
As you touch down in one of Argentina's airports, the first thing you need to do is secure a rental car. This can be a hassle when you are tired from a long journey so remove that headache by booking ahead of time with just a few simple clicks on our powerful booking engine.
Enter a few basic details, hit search, and you will be presented with options: vehicles from relevant rental suppliers that will work with your travel plans. Need to narrow down your search? Filters make it easy to do so, from transmission, to rental supplier, to vehicle type. Once you have what you are looking for, booking is quick and easy.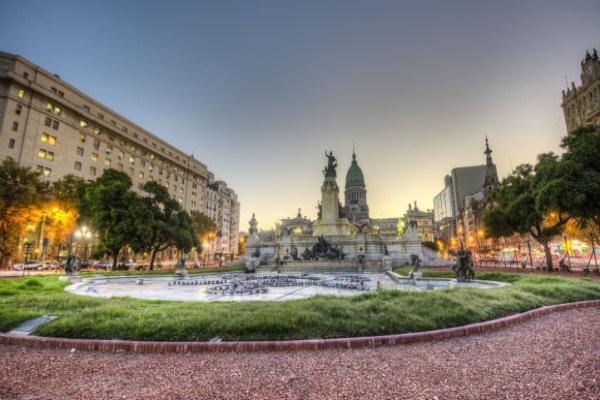 Airport rentals around Argentina
Whether you're flying into the capital of Buenos Aires, or landing in another of Argentina's beautiful cities, Airport Rentals has numerous pick-up locations around the country. Pre-booking means a quick and easy exit, your keys ready and waiting for you to begin your Argentinean adventure.
Argentina's biggest city, Buenos Aires is a bustling hive of activity. Whether it be strolling the streets of the San Telmo, visiting the famous Cementerio de la Recoleta, or catching a football game, you'll be sure to find something amazing here in Argentina's capital. Buenos Aires is the perfect hub for road trips both north and south. Journey north to Salta, where history fans, architecture enthusiasts and cafe goers alike will enjoy wandering the streets of this stunning historical city.
South of the capital, Bariloche is sure to take your breath away. Tucked in at the base of the Andes Mountains, this picturesque city allows for winter and summer holiday activities. Just west of Bariloche, Mendoza is one of the top wine cities in the world. The wide avenues and lively nightlife makes for an incredible Argentinean experience.
In the Southern region of Patagonia lies El Calafate, a lake-side city and gateway to incredible national parks and the famous Glaciar Perito Moreno. If ice isn't your scene, wander the streets of El Calafate for souvenir and handicraft stores, ending your evening at one of the many restaurants.
Car rental suppliers in Argentina
In this thriving South American country, Argentina is in no short supply of rental car options, including Avis, Budget, Thrifty, Europcar and Hertz. Most rental companies have a minimum age requirement of 21, some with a surcharge for those under 25. Available cars to suit your situation will become apparent in your search. We negotiate for excellent rates with suppliers to bring you the best deals so you can make the most out of your holiday.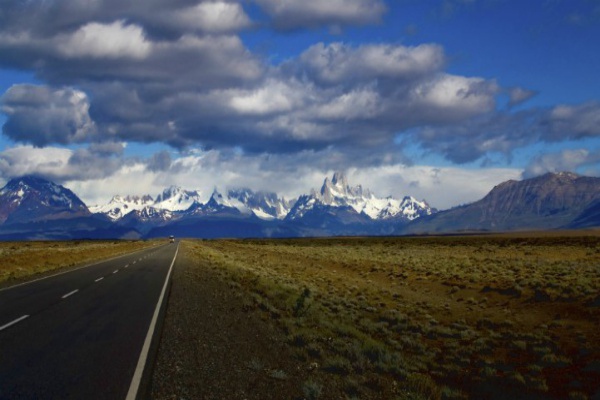 Argentina Road Rules
To stay safe while driving in Argentina, be aware of these mandatory driving road rules.
● Argentina drives on the right hand side.
● Wearing a seatbelt is mandatory.
● While traffic signs are what you might be familiar with, it is commonplace for people to run red lights so stay vigilant at all intersections.
● On a main road, there is a no-left-turn rule, unless specifically stated. Be wary of this as you drive through the cities.
● Speed is measured in kilometres, and the limit in the city is 60km/h. In the countryside and on highways, the limit is 100km.
● The driving age in Argentina is 18.
● The alcohol limit for drivers is 50mg per 100ml of blood. We recommend, should you like to enjoy a drink, selecting a designated driver for your evenings out.
● Carry your license with you at all times.
Argentina Driving Tips
Some handy tips for driving through this South American wonderland.
● Driving with your headlights on outside the urban areas is essential, and this is enforced by traffic police. Make sure you have them on when you leave the cities.
● If you are driving in the country, take extra care with potholes, and be wary of driving at night as there is little lighting.
● Be aware of gravel roads, especially in the countryside. Drive to the road conditions, and always be aware of your surroundings.
● In the Great Buenos Aires region, when you arrive at an intersection, each car honks their horn. Whoever honked first has the right of way.
● When parking your car, check to see how others have parked, and act accordingly. There are often no markings, but always be sure to park in the same direction as the flow of traffic.
Get ready for the adventure of a lifetime in fabulous Argentina.