Puerto Montt in southern Chile is a popular destination for nature lovers and adventure seekers. The port city is part of the Lake District and is surrounded by awe inspiring scenery. Hire a rental car to visit mountains, volcanoes, inland lakes, national parks, and more.
In the heart of the city, a visit to the Historical Museum Juan Pablo II is a must. Plus, enjoy the seafront promenade and try some fresh seafood at the fisherman's market in Angelmó Cove.
With the freedom of a hired car, visit other popular cities around the lakes such as Puerto Varas, Osorno, Valdivia, and Castro.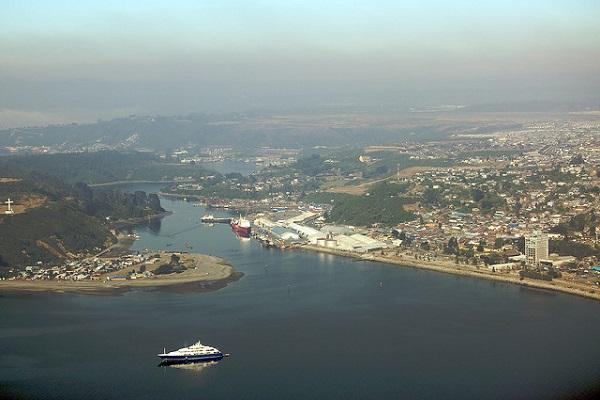 Image: Sam Beebe
Renting a car from El Tepual Airport
Securing a cheap rental car at El Tepual Airport is quick and easy with AirportRentals.com. Simply pop your details into the search box to compare vehicles across multiple brands, using the preference filters to further enhance your search.
Select your ideal vehicle and then complete your booking in just a few clicks. Get instant online confirmation using our secure system, without ever having to worry about hidden fees or charges.
Our hassle-free management system allows you to easily make changes to your booking online. Prefer to speak to someone? Contact our friendly customer service team always ready to help, 24 hours a day, 7 days a week. Look no further than Airport Rentals for all of your car hire needs.
El Tepual Airport (PMC)
In operation since 1963, El Tepual Airport serves the Puerto Montt area and is located just outside of the city. LATAM and Sky Airlines are the primary airlines operating out of El Tepual with flights to southern Chile and connections via Santiago. Charter flights also run out of this airport.
Incoming passengers will find a restaurant on the second level of the terminal, or you can pick up a coffee in the public area at one of the cafes. There is also a variety of small shops selling seafood products, chocolates, souvenirs and more. Enjoy access to WiFi in the terminal building.
Head to the arrivals hall to find the car rental kiosk for rental car collection. Alternatively, if you made arrangements to pick up your vehicle from downtown Puerto Montt, you will find colectivos (shared taxis) and regular taxis outside of the arrivals hall.
Driving tips
For a safe and pleasant driving experience on Chilean roads, follow these tips.
Driving your car hire in Puerto Montt
Driving a rental car around Puerto Montt offers amazing scenery. Take extra care when driving outside of the city and off of the main highway, as many roads are gravel and in poor condition.
Driving from El Tepual Airport to Puerto Montt
The drive time from El Tepual Airport to the city centre is 30 minutes. Exit the airport and turn right onto the V60 road. Take a left at Pdte Ibáñez and then a right onto Federico Oelckers. At Crucero take a right and follow this road to the centre.
Driving tips for Chile
● Drive on the right-hand side of the road and overtake on the left.
● Road conditions in rural areas can be poor. Drive safely and keep an eye out for potholes.
● Take care on the windy mountain roads, as they often have sharp curves and few guardrails.
● Motorway signs are only in Spanish. Brush up on some Spanish phrases before starting your journey.
Parking at El Tepual Airport and in Puerto Montt
El Tepual Airport has 300 car spaces available. There are 250 short-term car parks at a cost of 800 Chilean Pesos per half an hour. Choose from 50 long-term parking spaces, costing 7000 pesos a day or 80,000 pesos per month.
Most hotels in Puerto Montt offer parking facilities to their guests. If parking on the street, be sure to only park in designated parking areas, which are clearly signposted.