Charlottetown, a flourishing city on Canada's east coast, is the ideal place for a diverse and unique holiday. The historic city is known as the "Birthplace of Confederation", and if you can make it here for Canada Day long weekend, the variety of celebrations will not disappoint.
Whether you come to enjoy the fresh seafood and local produce, or to explore well-known attractions like Province House, the charm and beauty of this quaint little city in Prince Edward Island will keep you coming back for years to come.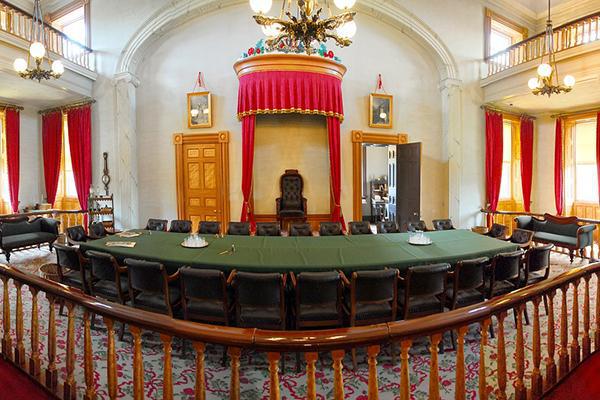 Driving your rental car in Charlottetown
Charlottetown traffic
With a population of less than 50,000 people, traffic in Charlottetown tends to flow well - although normal delays can be expected during rush hour and in poor weather conditions. Many attractions in the downtown area are within walking distance of one another, so you can park your rental and set off on foot.
Driving to and from Charlottetown Airport
For the fastest route to the heart of Charlottetown, enter the roundabout from Sherwood Road, and exit onto Brackley Point Road. Turn left on Arterial Highway (Trans-Canada Hwy), and right onto Kensington Road/Fitzroy Street before taking a left on Queen Street. The drive takes about 16 minutes in normal traffic conditions.
Charlottetown rental car driving tips
Charlottetown's core area has several one-way streets, so it may be worth planning your route in advance to avoid confusion. If you're visiting the city in winter, poor weather can make for challenging driving conditions in which case you should slow down, and avoid driving altogether in blizzard-like conditions. If this is your first time driving in Canada, have a read through our Canada Driving Guide for more handy tips.
Expert tip: If you plan on travelling to New Brunswick via the Confederation Bridge, you'll have to pay a toll; but it's well worth it to drive the world's longest bridge at 12.9 kilometres.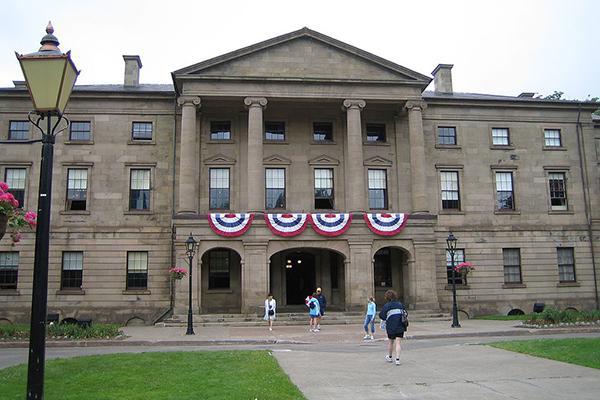 Parking at Charlottetown Airport
If you need to park your rental car at the airport, there are both short and long-term lots. The first hour in the short-term lot is free, with a rate of CAN$1.00 per subsequent half-hour, to a maximum of CAD$24.00 per 24 hours. Long-term parking costs CAD$3 per hour, CAD$15.00 per 24 hours, and CAD$65.00 maximum per week.
Parking in Charlottetown
There are several parkades and surface lots in downtown Charlottetown. On-street parking meters are enforced Monday through Friday, 8am-6pm, with a two-hour time limit on weekends. It's important to note that in order for Charlottetown city maintenance crew to safely and effectively remove snow from its roadways, on-street parking is prohibited between 11pm and 6am, from November 15 to April 15.
Book a cheap car hire with Airport Rentals
Airport Rentals has simplified the car hire process so you don't have to spend hours comparing deals on multiple websites. To find the best deal on car rental in Charlottetown, just type in your travel dates and click 'search'. Our optimal search engine will provide you with a list of assorted cars with the cheapest option at the top. Choose from a wide variety of car types from trusted brands like Enterprise and National. Once you've decided on your perfect rental, complete the booking process on our secure site.
If you require assistance, call or email our dedicated customer service team any time, day or night. Rated No.1 by TrustPilot, Airport Rentals is the most trusted choice for car hire.
Charlottetown Airport
The Charlottetown Airport although small, has all the necessary airport amenities including a newly renovated Visitor Information Centre, two full-license lounges, a restaurant, snack shack, and souvenir shop. The airport has experienced an increase in passenger traffic over the last few years, largely due to its strong tourism industry.
While WestJet provides direct flights to Toronto, Air Canada services a greater number of cities with daily flights to Toronto, Halifax, and Montreal, and seasonal flights to Ottawa. Car rental counters are located next to the Visitor's Information Centre.