One of the fastest growing Maritime cities in Canada, Moncton is buzzing with life. It's the largest city in the eastern region of New Brunswick, and this pleasant bilingual town offers holidaymakers a little bit of everything: restaurants and bars to dine in, farmers markets and festivals to explore, and fascinating museums to meander through.
The best way to make the most of your holiday and see all that there is to see is by renting a cheap car hire in Moncton. The town is in close proximity to several great Canadian cities, so you may find yourself extending your trip by a few days to explore the greater area.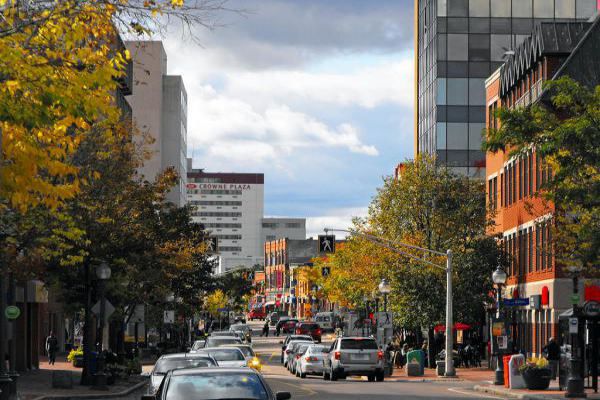 Image: Stu pendousmat
Driving your car hire around in Moncton
Driving around Moncton and the New Brunswick area is pretty straightforward. People are polite, the roads are generally well maintained and the streets are well sign posted. There is a highway which runs through the city, with a wide ring-road at its centre, making it easy to head out and explore the area.
Traffic
The two main streets into the city are the Trans-Canada and Wheeler Boulevard, which connect both ends of town. While traffic is relatively minimal, it's best to avoid driving at peak hours.
Getting to and from the Moncton Airport
The Greater Moncton Roméo LeBlanc International Airport is located about 10km east of the city, with the drive to town taking about 12 minutes. Head out onto Aviation Ave, right onto Boulevard Adelard Savoie, and continue to Assomption Blvd towards the city. Signs will guide you to the CBD.
If you're planning on picking up your rental car from the city, the Maritime public bus system runs from the airport. There are also taxis ready to take you to your hotel.
Handy tips for driving your rental car in Moncton
Driving in Moncton follows more or less the same rules as the rest of Canada. If you're new to the nation keep in mind these top tips, and read up on our Canada driving guide.
● The speed limit on the highway is 100 km/h, however it changes occasionally to 110km/h on sections with four lanes. In urban areas the limit is 50km/h.
● Keep an eye out for wandering animals.
● Wear your seatbelt.
● Do not use a mobile device while driving.
● Visiting in winter? Read up on our winter driving tips.
Where to park - at the airport and in the city
Moncton Airport has several parking options available for travellers, all of which are securely monitored. Parking is free for the first 15 minutes, then rates begin at $4 per hour. Long-term parking rates begin at $16 per day, and both parking zones are conveniently located just a short walk from the terminal.
In Moncton, there are number of public parking facilities. Rates in parking garages and surface lots begin around $2.50 per hour, and on-street parking varies in cost depending on location. Most on-street parks have rates beginning at $1 per hour, all of which are monitored by meters.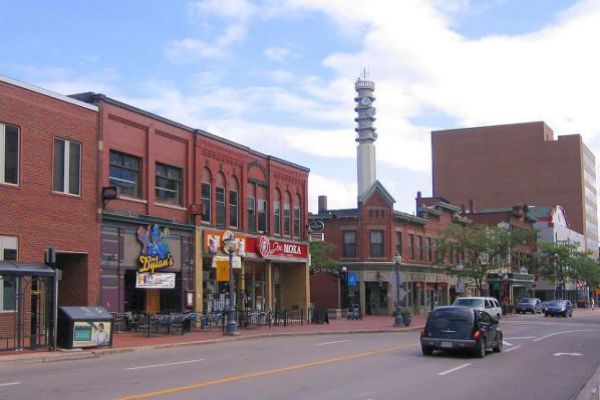 Image: Aconcagua
Secure a great deal on Moncton car hire with Airport Rentals
At Airport Rentals, we know that making travel plans can be time consuming so we want your Moncton car rental to be quick and easy to organise. Our powerful search engine compares prices and models across multiple brands, making the process of finding a great rental deal simple and fast.
Choose from a list of available vehicles from Moncton Airport and refine your search using preference filters until you find your ideal car. When you're ready, book securely online in just a few clicks.
A brief guide to Moncton Airport
Officially called the Greater Moncton Roméo LeBlanc International Airport, the airport has everything a traveller needs. Upon arrival, browse through the shops, grab a coffee at Tim Hortons, and when you're ready, pick up your rental car keys from the kiosks located in the main terminal building near the baggage claim.
Moncton airport has daily flights to Toronto, Montreal and Ottawa, and connecting flights to other cities in Canada and the United States.