Uruguay is tucked away in the southeast of the South American continent, bordered by Brazil and Argentina and home to a population of nearly 4 million. Mostly overlooked by travellers and the world news, Uruguay is a gem: safe, stable and boasting some fabulous Atlantic beaches. Having your own set of wheels is the ideal way to get around and get to know this unforgettable South American nation, so rent a car as soon as you touch down and get ready for a fantastic adventure.
The fact that Uruguay flies under the tourism radar just makes it an even better spot to include in your travels; It's not crowded, and offers plenty of authentic experiences and interesting encounters. Visitors often note how different it is to its better-known neighbours, and enjoy the unique laidback vibe. Carnaval starts mid-January and lasts nearly two months, an exuberant celebration filled with dancing and music. Uruguay also has a notable wine industry, with lovely vineyards to visit, and spectacular colonial and native history.
The coastal capital city of Montevideo and other centres like Salto in the northwest are excellent starting points to begin a thorough exploration of small but splendid Uruguay - and a car hire deal will get you moving!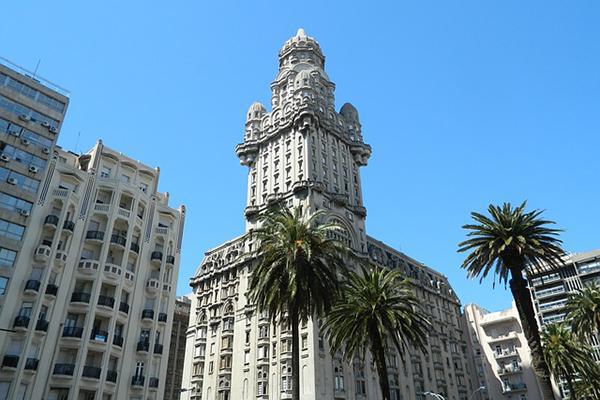 Why book with Airport Rentals in Uruguay
For a cheap car hire that fits your requirements and fits in your budget, you can't go past Airport Rentals. The site allows you to compare vehicles for hire from a range of different brands, tailor a list of options to your specifications and decide on the best one for your travel plans. There's no need to spend hours visiting many different websites when Airport Rentals can cast the net for you and serve up a list of what's on offer all in one place.
To pinpoint the right car hire, Airport Rentals' simple search engine just needs a few travel details. The results can be ordered by high or low price, and filtered by transmission type, number of passengers, rental brand and location of depot, making it easy for you to compare and choose. If you need help, you can access 24/7 phone support from the team of expert car hire consultants.
As a global company operating in thousands of locations all over the world, Airport Rentals has strong buying power that is used to get you the best bargains. Don't worry about missing out on fantastic car rental prices and specials - they are all right here!
Rental locations in Uruguay
Although it is not a big country, Uruguay has plenty of cities where you can fly in and pick up your car hire. Below are a few of the main travel hubs.
Montevideo - the capital city, it is located halfway along Uruguay's coastline. Nearly half of the population live here and it is a busy, eclectic bustling place with great things to see and do around every corner. From the historic downtown district to the beachside clubs, Montevideo is a charmer. Pick up your car rental here and get off to a good start.
Salto - This is the second-largest city and and the northernmost point where you can cross the Uruguay River to Argentina. Pick up your rental here and enjoy a relaxed start to your journey - perhaps with a soak in the nearby hot springs or a visit to the enormous hydroelectric dam.
Paysandu - On the country's western border, this small city is a gateway between Uruguay and Argentina. With a car rental from here you could easily head into the central part of the country and explore the natural beauty and areas untouched by tourism.
Punta del Este - a stunning beach resort, Punta del Este is very popular with tourists. It's the riviera of Uruguay, with high rise apartments, pricey seaside homes, bars, glamorous restaurants and many sunbathing bodies on the sand. Sunseekers, pick up your Uruguay car hire here!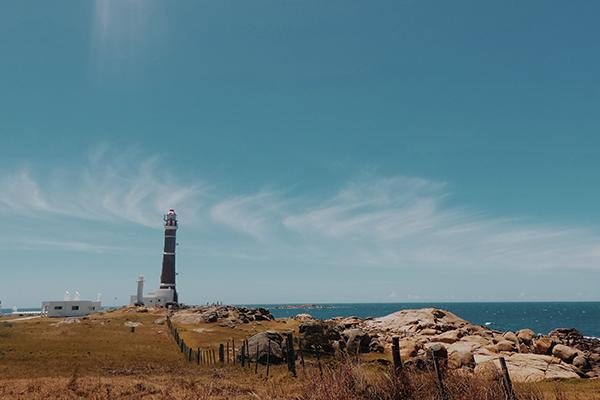 Rental companies in Uruguay
There is a wide range of rental suppliers operating in Uruguay's various airports, both big international brands and smaller companies. Those renters and travellers who prefer to book with a trusted big name can choose from the many vehicles on offer from brands like Avis, Hertz, Thrifty, Budget and Europcar, among others. Anyone looking for a bargain might try Keddy, a rebranded supplier which offer excellent car rental deals.
Smaller centres in Uruguay may have fewer supplier options, and cars do sell out during Carnaval, so book your rental with plenty of time to spare. If you're flying in late, have a look at our guide to after hours pickups.
Uruguay road rules
As with any country, Uruguay has its own unique set of rules for the road. Become familiar with these most important rules before you hit the highways and explore safely in your rental car.
● Drive on the right hand side of the road, as is the norm in the majority of countries on the American continents.
● The minimum age to drive by law is 18 years, however most rental companies will set their minimum age higher.
● Seatbelts are compulsory for drivers and all passengers, so make sure that everybody is buckled up before the car moves.
● Uruguay has zero tolerance for drinking and driving - yes that means a blood alcohol limit of 0% with harsh penalties for those caught driving while intoxicated.
● Speed limits are posted in kilometres per hour. Watch for signs to know the limit, but these average around 90 kph on the highways and 50 kph in urban areas.
Uruguay driving tips
There are the road rules, and then there are the bits of local knowledge that fit around them to make up the driving experience. Here are a few things to watch out for during your self-drive adventure in Uruguay, to help you get around like a local - and for fun along the way, check out our ideas for road trip games.
● ehicles with automatic transmissions are rare, so if you need one, make sure to book one specifically. It may be pricier than the manual transmission vehicles.
● There are not many stop signs ("PARA") in Uruguay but the ones that are there, are very important because they mark dangerous intersections. Make sure you stop every time!
● Drive slowly in downtown areas, as pedestrians can be a little more cavalier than in other cities.
● You can find good, detailed maps of Uruguay at many gas stations. Some online maps may not have great coverage of the country beyond the main cities, but a GPS with your rental should be fine.
● Many places in Uruguay will have street parking attendants, who help you to find a park and also act as security. Tipping is expected and appreciated.
Now you're ready to go - book your Uruguay car hire and embark on a trip to remember!