Vancouver is a small picturesque city in Washington directly north of Portland, Oregon on the Columbia River. Rent a car to get to know this family-friendly town in the Pacific Northwest.
Outdoor adventures reign supreme in this mountainous region, but there is also art, history and shopping to round out your experience. Get a touch of everything when you stroll along the Waterfront Renaissance Trail, five miles of lovely riverfront. Esther Short Park, Alderbrook Park and Winter Park are all worth a visit, as is the Vancouver Farmers' Market. See waterfalls, cross the Vancouver Land Bridge and take a beer tour: it's all happening in this laidback little city.
A rental car is ideal for this region as there is so much to see beyond the borders of Vancouver! National parks and forests practically surround the city, and the hiking in this region is second to none. Seattle is just a three-hour road trip north, with the border of Canada and Vancouver BC just beyond. Or, you can head south towards California, hitting Salem, Eugene, and Medford on your way.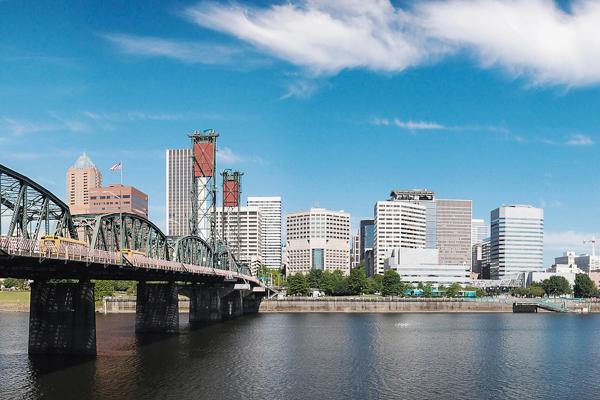 Image: Fcb981 (Modified), CC-BY-SA-2.5, via Wikimedia Commons
Booking a Vancouver car rental
Airport Rentals is your one-stop-shop for car hire in Vancouver, as you can peruse a comprehensive list of vehicles across multiple brands available in the city on one page. Compare a variety of options all at once, without the hassle of opening multiple tabs and visiting several websites.
Simply add your travel dates to the search function and watch as our sophisticated booking engine presents a list of rental cars available for your trip. Choose from luxury vehicles, fuel-efficient economy cars and everything in between, and then confirm your selection with a few clicks of your mouse.
Most vehicles come with instant confirmation and other perks like unlimited mileage. Read through the specs of each listing to find the offer that suits you best, and then enjoy online reservation management and 24/7 customer service assistance.
A guide to Vancouver
Vancouver lies In the Western Lowlands of Washington just north of the Columbia River, and west of where the Columbia gorge meets the Cascade Mountain Range. Its area and population of roughly 165,000 contribute to form the Portland Metropolitan Area. On a clear day, you can spot several surrounding mountains from Vancouver, including Mount Hood. The climate is considered dry summer subtropical, with some exceptions. It rains throughout much of the year, apart from the summer months of June through September. It can get cold enough to snow in the lowlands, but does not do so very often.
Portland Oregon International Airport services the region and is the nearest commercial airport to Vancouver at 7.3 miles away.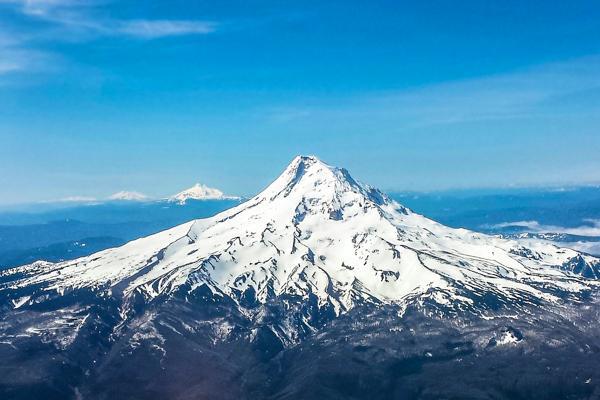 Guide to driving your rental car in Vancouver
Use our handy tips to help you safely and efficiently get around Vancouver, Washington in your hired car.
Getting to the airport from Vancouver
The drive from Vancouver to the Portland International Airport takes just ten minutes. Get on I-205 S from NE 18th St and then follow it to NE Airport Way in Portland. Take exit 24 from I-205 S onto NE Airport Way to arrive at the airport.
Vancouver car hire driving tips
Read on for a few tips to note before you hit the highways of the Pacific Northwest.
● Take extra care when driving in mountainous areas. Proceed cautiously on tight bends and reduce speed in wet conditions. Yield to drivers coming up the hill on narrow streets.
● General speed limits are as follows: 25 mph in residential areas, 50 mph on country roads, 60 mph on state highways and 70 mph on rural freeways and interstates.
● It can get icy in Vancouver and the surrounding region. Read our winter driving tips to prepare.
● Blood alcohol concentration limits for drivers in Washington are 0.08% for those 21 and over, and 0.02% for those under 21. Do not drink and drive!
● Read our USA driving guide for more tips.
Parking your car hire in Vancouver
Vancouver offers a variety of on-street parking options, including coin-operated parking meters and card and coin-operated green paystations. The city also owns and operates 3 surface parking lots and 2 Park 'n Go parking garage facilities.