Still holding on to its sleepy industrial roots, St George is a city with heart. The mild climate mixed with myriad beautiful natural attractions and opportunities for outdoor recreation nearby make it an ideal destination - and there are plenty of retirees and snowbirds who would agree. The small but notable downtown historic district is a good place to start exploring, but St George has plenty more to offer.
With a cheap rental car from St George Airport, you are well-placed for a quick trip to Las Vegas or Salt Lake City on the I-15. A little farther away but still within a long day's drive are Los Angeles and Denver, along with other great cities in the western United States. The non-urban destination options are also plentiful, and you might like to work a few state parks into your time in Utah - including Bryce Canyon which is included in our list of winter wonderlands in the USA.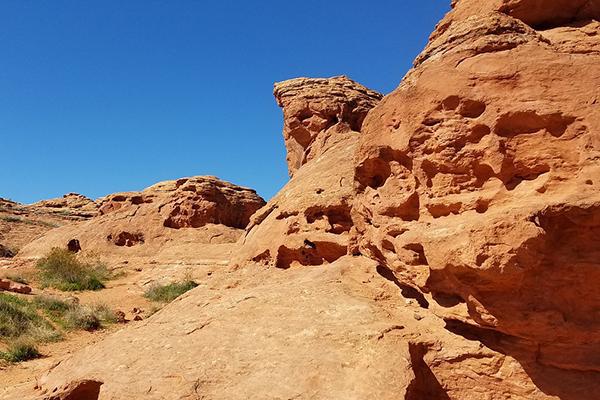 Find the best rental car at St George Airport with Airport Rentals
Tracking down the ideal wheels for your Utah adventure can be a task, with so many rental brands all offering a wide variety of vehicles. Airport Rentals makes the process simple with our search engine which trawls a live database of rental suppliers and provides you with a list of options tailored to your dates and details.
The hunt for the perfect rental car is made even easier thanks to our handy filters. These narrow the list down according to your preference for transmission type, vehicle size, passenger capacity, brand and more, providing a shortlist from which you can compare and book. All the necessary information is right there on the results page for you to peruse.
Guide to St George Airport
St George Regional Airport serves the southwestern corner of Utah with several airlines providing scheduled service to nearby major cities. The terminal is open 7 days a week from 5:30am to midnight and has free WiFi but no food outlets or stores - only vending machines. There are a few rental counters.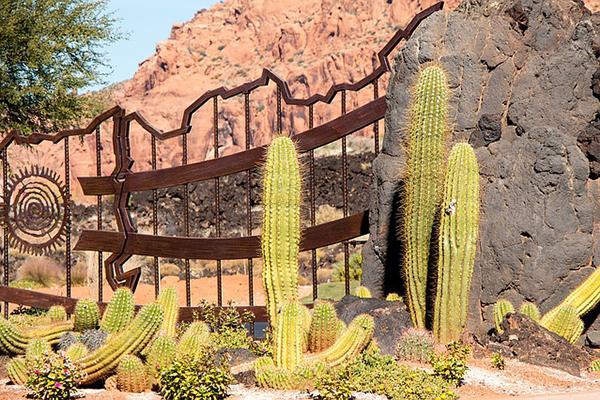 Guide to driving a car hire in St George
Getting from the St George Regional Airport to downtown St George
Depart the airport area on the Airport Parkway and go right to get on the Southern Parkway/UT-7 heading west. Skirt the border with Arizona on this road, and then go right again to merge onto the Veterans Memorial Highway/I-15. Exit onto Bluff Street, then turn right onto S Main Street and follow your nose into central St George.
Tips for driving a rental car in St George
Wherever you are coming to St George from, be it out of state or overseas, it pays to brush up on these pointers for driving in the area.
● St George lies near some arid regions in Arizona, Nevada and California. If you are driving in the heat of summer, ensure that you have plenty of water for yourself and for the car's radiator. Check tyre pressure consistently.
● Inhabitants of Utah have a bit of a reputation for laidback and haphazard driving. Drive defensively and don't presume to predict the actions of another driver!
● If you're crossing the border into Nevada, be aware that you'll change from Mountain Time Zone into Pacific Time Zone and put your clocks back accordingly.
● Rural freeways in Utah have a high speed limit of 80 miles per hour. Urban freeways have a limit of 70 mph, and other open roads are usually set at 65 mph. In residential areas, the limit is 35 mph. These are quite high comparable to other states, so drive carefully and always double check the posted signs for the correct limit on a particular stretch - especially when you cross state borders.
● You may turn right on a red light in Utah, unless there is a sign prohibiting it.
Parking at the airport and around St George
The first hour of parking at St George Regional Airport is free, and the cost thereafter is a flat rate of USD$5 per day. The lot is directly in front of the terminal and accessed through a ticket gate access lane. Those wishing to park for 30 days or longer should contact the airport office.
In downtown St George, you will find a mix of paid and free parking on street and in garages. Nowhere should you have to pay more than a few dollars to park your hired car.