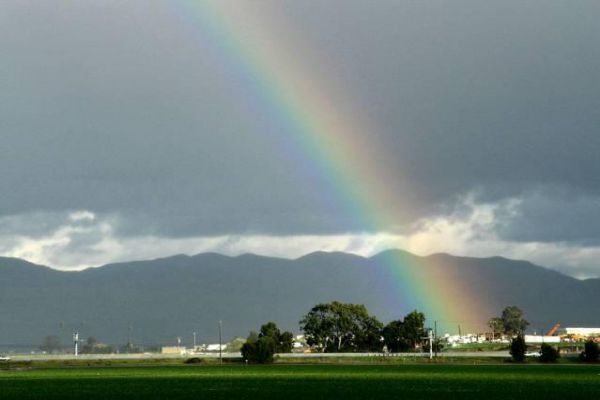 Image: Gary Troester, USDA FSA California
North of Los Angeles and just inland from the wild Pacific Coast is Santa Maria, known for good local wine and great BBQ restaurants. It is a sunny, laidback spot and a great place to start a road trip on California's Pacific coast without tackling the traffic and bustle of the bigger cities. The Big Sur is not far away, along with the Los Padres National Forest, and a short drive north in a rental car will get you to fun coastal towns like Pismo Beach.
Nearby big centres include Los Angeles, San Francisco, Las Vegas and San Diego. These are within easy driving distance of Santa Maria, especially by US standards, and make fantastic destinations for an ultimate California road trip. There is something for everyone in this amazing state - from surfers and sunseekers who are drawn to coastal road trips, to those who enjoy something a little spookier.
Hiring a cheap car rental in Santa Maria
Travel planning is made a little easier when you take advantage of Airport Rentals' powerful search engine. It saves you time and energy spent checking individual car rental websites, serving up a list of options from many different brands to look over, compare and pick from when you enter dates and a few other relevant details.
To find the perfect car rental from Santa Maria Airport, use the filters to narrow down the options by transmission type, number of passengers, brand and other features. It's also possible to list the results by highest or lowest price and get the vehicle that suits your budget. With such a wide range of rental choices all in one spot, you will have no worries tracking down the wheels you need for your travel plans.
For a bit of extra help and to have your questions answered, get in touch with the Airport Rentals team of expert car rental consultants. They are available by phone 24/7 for all your search and booking needs.
Guide to Santa Maria Airport
The Santa Maria Public Airport serves a big slice of the Central Coast region of California, and currently has scheduled flights to and from Burbank and Las Vegas. Once a military airfield, it is now a small regional airport with an onsite museum of flight. There is one restaurant at the airport, and a hotel in the grounds.
Several car rental brands have counters in the airport terminal.
Guide to driving a car hire in Santa Maria
Driving from the airport to downtown Santa Maria
On leaving the terminal, turn right onto Skyway Drive and then left onto Orcutt Expressway. This will take you 4 miles into the centre of Santa Maria.
Tips for driving in Santa Maria rental car
The Central Coast of California is a pretty relaxed place, good for visitors who are driving there for the first time. However, as with any destination, there are a few things to keep in mind.
● The Central Coast and Big Sur are very popular for road trips, which means you likely won't be the only visitor on the road. Have patience and drive defensively!
● The blood alcohol content limit for drivers is 0.8%.
● Fog can be an adverse weather condition for drivers in California. Drive slowly in fog and pay attention to warning signs.
● Most freeways and highways in California have a top speed limit of 65 mph, although some allow 70 mph where posted. The limits on undivided highways is 55 mph, and the residential limit is typically 25 or 30 mph.
● There are areas of desert in California, and although they are well-serviced with gas stations and rest areas, it's important to be well-stocked with water for you and the radiator in case of a breakdown, and to keep the gas tank filled up as much as possible.
Parking at the airport and around Santa Maria
Passengers and other terminal users can park at Santa Maria Airport free of charge, within easy walking distance of the terminal. Permission must be sought to park for more than 14 days.
In Santa Maria, it should be relatively easy to find free places to park on street and in lots.