Los Angeles, with its star-studded reputation, is USA's second largest city and home to nearly 4 million people spread out across many diverse neighborhoods.
Shop in Beverly Hills, hit the Venice Beach Boardwalk, visit Mickey and friends at Disneyland and so much more. When landing at Hollywood Burbank Airport, you arrive in the media capital of the world. See how movies are made, find your favourite celebrity's star on the Walk of Fame and spot the Hollywood sign. Hire a rental car for the easiest way to travel around this iconic city.
A road trip down Highway 1 along the coast is a travel must-do. Drop off your car in San Francisco, San Diego, San Jose, or Sin City - Las Vegas.
For the ultimate USA cross country road trip head towards Denver, New Orleans or Tampa.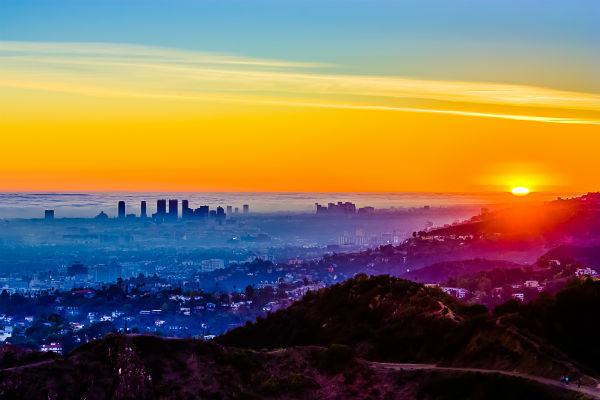 Hiring a rental car in Burbank
Get a head start on your California road trip plans and pre-book a rental car with Airport Rentals. Type a few travel details into our powerful search engine and watch as the rental deals roll in. Instantly compare a wide variety of vehicles from top-rated rental car brands.
Complete your secured booking in seconds, pay zero booking fees and enjoy 24/7 customer service. It's that easy.
Hollywood Burbank Airport (BUR)
In 2016, Bob Hope Airport became Hollywood Burbank Airport to help travellers more easily identify its location. Although smaller than Los Angeles International Airport (LAX), it's closer to Hollywood and it is the only airport in the area with direct rail connection to downtown LA. Each year, over 2 million passengers fly through Hollywood Burbank's two terminals. Dining options are available before and after the security checkpoints and include quick takeaways, sushi, wood-oven pizza and even a build-your-own burrito bar. Grab drinks and catch up on sports at one of the pubs or shop at one of many retail outlets. Free WiFi is offered in both terminals.
The rental car counters are located in the Regional Intermodal Transportation Center. Use the elevated walkway next to the Valet Center in front of the terminal to reach the car hire facilities.
Driving from the airport to the city
The airport is located 5 kilometres from downtown Burbank. In normal traffic it takes around 10 minutes to drive to Burbank and around 25 minutes to Hollywood. For the quickest route to Burbank, get on the I-5 S/Golden State Freeway and exit 146A to arrive in the downtown area.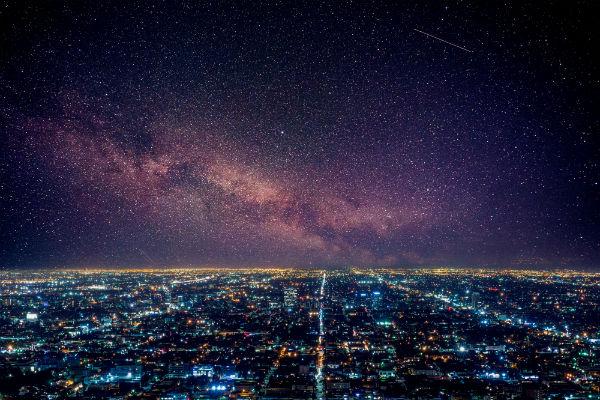 Driving your rental car in Burbank
Los Angeles is notorious for heavy traffic during rush hour. Avoid it if you can and follow these tips when driving your rental car:
● Every passenger must wear a seatbelt.
● Pedestrians always have the right of way.
● Right turns on red are allowed unless stated otherwise, treat it as a stop sign and only turn if there is no oncoming traffic.
● Hop in the carpool lane if you have more than one person in the car to save time in rush hour.
● A GPS is handy with multiple highways and for re-routes in highly congested areas.
● For more tips, read our USA driving guide.
Parking at the airport and in the city
Hollywood Burbank Airport offers multiple parking facilities. Just picking someone up? Pull into the short-term lot located next to the baggage claim. To protect the car from LA heat, park in a covered space in Lot G. Valet parking is also available and can include a free car wash. To save money, choose one of three economy airport parking lots.
On-street parking can be a bit of a nightmare in Los Angeles, but luckily parking garages are scattered throughout the city. To avoid wasting time searching for a space, we recommend asking your hotel concierge for advice or looking up parking locations on websites like BestParking before heading to your destination.