Philadelphia, lovingly known as 'Philly', is bursting with history, adventure, and charm. One of the largest cities in the country, this city was instrumental in the creation of the United States of America as we know it today, and many of its attractions stem from these early days. Although with all of that rich 18th and 19th century history in mind, Philly is also a modern and thriving city with plenty of contemporary attractions to draw in the crowds.
A car rental in Philadelphia will help you get around and see as much of it as possible with ease, and Airport Rentals can help ensure you get the best deal possible.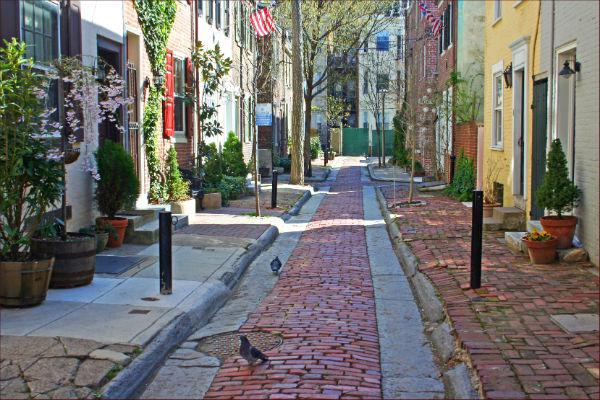 Booking a Philadelphia car hire with Airport Rentals
There are a dozen different car rental companies operating out of Philadelphia Airport, and while you could talk to each one to find out what vehicles they offer and what deals they can give you, there is a much faster way.
Airport Rentals pulls all of the information together into one place, so you can compare car rental brands and their deals with one quick and easy search. Choose the best vehicle for your trip, then book securely online without paying any added fees for the convenience.
Philadelphia Airport
With more than 500 daily departures, Philadelphia Airport serves more than 30 million travellers each year and offers connections with 120 different airports around the globe.
The airport goes above and beyond in terms of providing a helpful and comfortable transport hub to its passengers. You'll find all the usual facilities such as free WiFi, restaurants and bars, shops, currency exchange booths, and ATMs, but you'll also enjoy added initiatives such as the airport's Exhibition Program, which has brought more than 300 art exhibitions to the airport since it began in 1998. Guests get to enjoy a dose of local culture as soon as they step off the plane.
Nearby airports:
● Baltimore Washington International Airport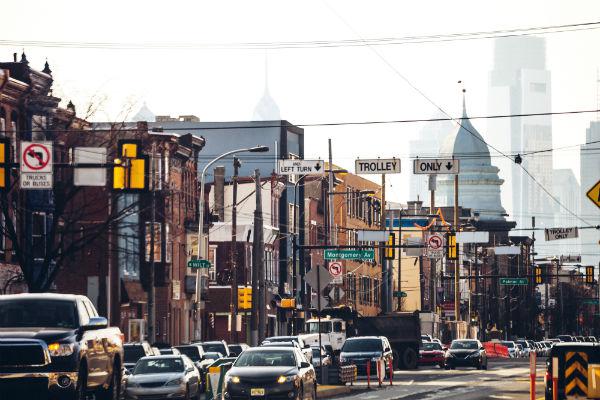 Driving in Philadelphia
With more than 1.5 million inhabitants, it should come as no surprise that driving in Philadelphia can get pretty hectic. The centre of town is naturally the most congested area (especially at peak travel times), and driving in winter can be a whole different ball game.
Driving between the airport and the CBD
Leaving the airport, you'll take the Garage Access Road to join the Delaware Expressway (the I-95), which will take you all the way into town. You can also opt to turn off a little early onto South Broad Street, which takes you through the heart of the city rather than alongside the Delaware River. This trip takes roughly 40 minutes, but it's best to allow at least an hour in case you run into traffic.
Tips for driving in Philadelphia
As with any city, leaving early and avoiding rush hour is the best way to prevent stress on the roads. Plan your route before you set out, as many of Philly's streets are one way and you don't want to get caught turning the wrong way onto one! Also note that the public buses don't tend to pull over to pick up or drop off passengers, so prepare for a slow drive if you get stuck behind one.
Should you be driving your car rental in Philadelphia during winter, be extra careful on the roads, give cars in front of you more space in case they stop suddenly, and avoid driving in extreme conditions if possible.
Check out our USA driving guide for more useful tips.
Parking in Philadelphia
At the airport, there are a few thousands parking spots available, which are split up into short- and long-term parking options. Economy parking offers flat day rates at $11, while just 30 minutes of short-term parking will cost $4, so aim to be in and out as soon as possible to avoid high fees.
When you're booking your accommodation, look for hotels that offer free or cheap parking on site, as this will usually offer the best deals. If you're parking further away from your hotel, aim to find a parking garage operated by the Philadelphia Parking Authority (PPA), as they tend to be less expensive than private owners. There are also plenty of metered parking spots all over the city so you shouldn't have any issues finding a stall.