Pasco is one of three cities that make up the tri-city region of Washington, and is a focal point for the state's growing wine industry. This agricultural area is tucked away from the Washington coastline but still brings plenty to the table in terms of things to see and do. The tri-city airport is found in Pasco itself, so you can hit the ground running by picking up a cheap car rental in Pasco as soon as you land.
If you have a little time on your hands, be sure to head out of Pasco to explore the nearby attractions. You're only a few hours by car from the buzzing cities of Portland and Seattle, or you can make the short drive to Yakima to check out its White Pass ski area in winter or explore its historic buildings through summer. Or, you could even pick up your car hire in Pasco and set out on an exciting US road trip adventure.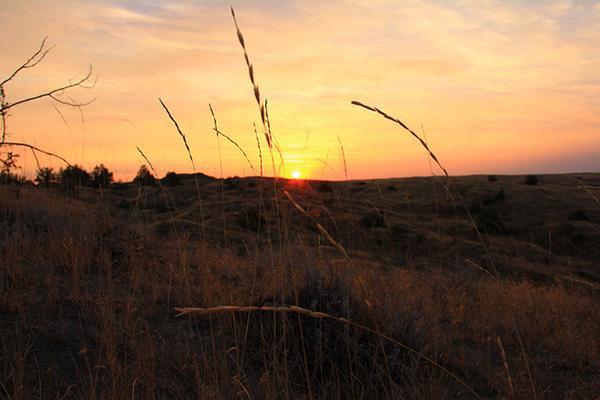 Image: Bureau of Land Management Oregon and Washington on Flickr, CC BY 2.0
Finding the best deal on Pasco car hire with AirportRentals.com
Airport Rentals makes it easy to find the best deal on any car hire in Pasco. Instead of approaching each car rental company individually for quotes and availability, simply enter your travel dates into the search function at Airport Rentals to generate a list of all available vehicles from leading suppliers at Pasco Airport.
You can quickly compare prices to find the most affordable option, or dig a little deeper and use the filters to narrow down your results. For example, if you're after a larger car to comfortably fit the whole family, or an economic one to keep the cost of gas at a minimum, you need only tick the appropriate boxes on your search.
Once you've found the best rental car for you, you can book immediately online without paying any additional fees.
Introducing Pasco Airport
Pasco Airport is more commonly known as the Tri-Cities Airport, and goes by the international airport code of PSC. It's a busy hub that offers flights to and from locations including Las Vegas, San Francisco, and Denver.
Within the terminal, you'll find shops, a bar, and restaurant. There is also a business centre in the airport, and you can access free Wi-Fi throughout the building. You'll find all car rental desks inside the terminal next to the baggage claim area, and it's a short walk from there outside to pick up your vehicle.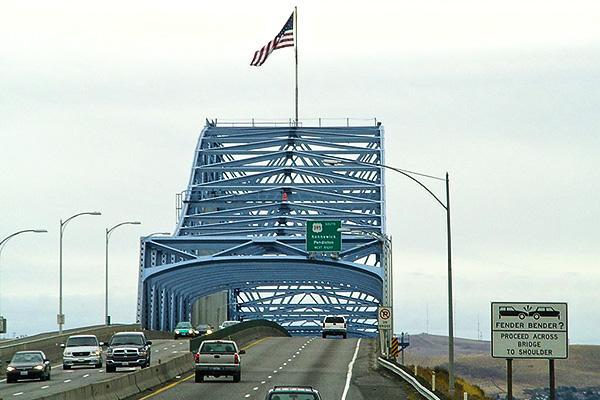 Image (modified): Richard Bauer (Pasco Blue Bridge 11-5) CC BY 2.0, via Wikimedia Commons
Guide to driving a rental car in Pasco
Driving from Pasco Airport to the CBD
The Tri-Cities Airport is very close to the city centre - just two miles, or a 5-minute drive. As you leave the terminal, head straight and follow 20th Ave. You're in the city area as soon as you cross the motorway, so simply follow your GPS directions from there.
Tips for driving a rental car in Pasco
Whether you're new to driving in the US or Washington state, a few tips for getting around once you land will always come in handy!
● It can get snowy and slippery during the colder months in Pasco, so read our tips for winter driving in the US to stay safe.
● Hire a GPS unit from your rental company to help you find your way around.
● You can drive in Washington with a valid international licence for up to a year, after which you'll need to apply for a local licence.
● Traffic in Pasco is easy going, but prepare for jams and congestion if you drive to larger cities such as Seattle or Portland.
Parking at Pasco Airport and in the city
Pasco Airport parking is open 24/7, and there are more than 1,100 spots available just across from the terminal. There are both short- and long-term stalls on offer, with the first 15 minutes free and the first half hour costing USD$1. There are also 10 spaces available in the cell phone lot if you're picking someone up.
You'll find metered parking spaces around the central streets of Pasco;be sure to read the signs as the prices and times for certain areas are different from others. There are also private parking lots and garages throughout the city if you prefer a monitored space for your rental car.