With its stunning boardwalk, beautiful beaches, and exciting attractions, a holiday at Myrtle Beach could be your best one yet. Tucked away on the southeast coast of the United States, this South Carolina city is a thriving hub of tourists and locals alike.
Whether you prefer to spend your days relaxing on the beach with toes in the sand, or riding every ride at the local theme parks, there is something for everyone in this seaside town. With so much to experience, the best way to get around Myrtle Beach is by hiring a rental car.
Planning a road trip? Visit our guide to USA driving distances to help map your route.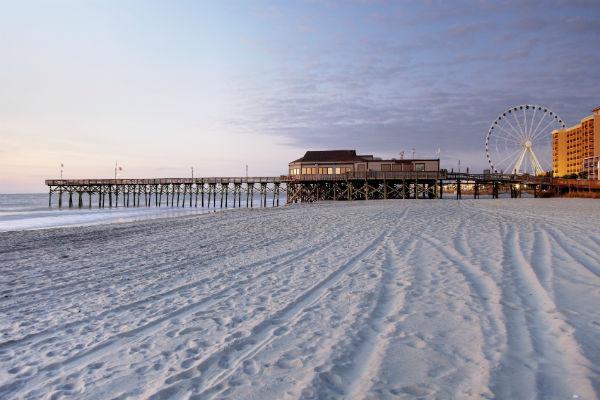 Pre-book a car in Myrtle Beach with Airport Rentals
Booking a rental car can be a hassle, but it doesn't have to be. Use Airport Rentals to find and compare multiple rental car options from an extensive range of brands in one handy spot. With no booking fees and 24/7 customer service, hiring a rental car in Myrtle Beach has never been easier.
Pop in a few basic details about your trip to view a selection of vehicles available at Myrtle Beach International Airport. Too many great options? Easily filter your choices by transmission preference, car type, group size or rental brand. Whether you're after a sleek SUV, family friendly van or a compact car, you'll find the right vehicle at the right price.
When you're ready to book, enjoy instant and secure online confirmation.
A quick guide to Myrtle Beach International Airport
Fly in to Myrtle Beach International Airport from major American cities such as Atlanta, Cleveland, New York and Baltimore. Enjoy coffee and a snack at one of the cafes, make use of the airport's free WiFi, and shop around the various retail stores.
Ready to explore Myrtle Beach? Pick up the keys to your rental car from the car hire facility located just outside the terminal.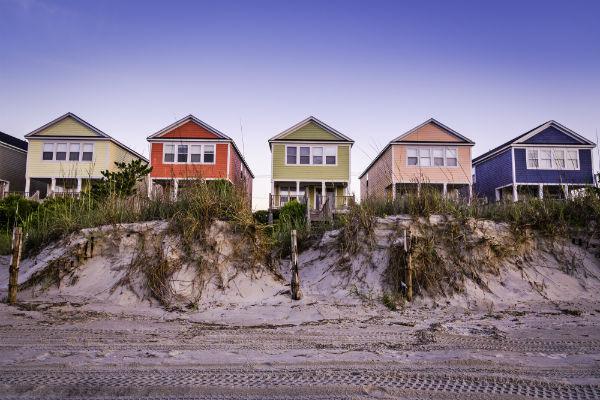 Driving in Myrtle Beach
Myrtle Beach can get quite busy with tourists exploring the area on foot and by car. Watch out for pedestrians along the waterfront and keep a safe distance between you and vehicles in front. Streets and attractions are well signposted, and despite the popularity of the area, driving your rental car in Myrtle Beach is pretty straightforward.
Driving to and from the airport
Myrtle Beach International Airport is located just four miles southwest of the CBD, the drive to town taking approximately 10 minutes. From the airport, head out onto Jetport Road, take a right onto Harrelson Blvd, and left onto US-17. Follow the signs into the city.
If you've arranged to pick up your rental car from the city, there are taxis and bus services available to take you to the CBD.
Tips for driving in Myrtle Beach
Take note of these driving tips before you get behind the wheel of your hired car. For more information, see our USA driving guide.
● Motorists drive on the right-hand side of the road.
● Be aware of four-way stops. Whomever arrives first moves on first. If two vehicles arrive at the same time, drivers give way to the right.
● You may turn right on a red at the traffic lights, unless otherwise stated.
Where to park - at the airport and in the city
At Myrtle Beach International Airport, both short and long-term parking are available. Short-term parking begins at $3.00 for 30 minutes, with a maximum of $21 per day. Long-term parking is a flat rate of $12 per day. Both car parks are just a short walk away from the main terminal building.
In the city, there are a number of parking buildings and on-street, metered parking is available. Parking meters indicate time restrictions, so be sure to check them before you leave your rental car.