Tourists flock to Myrtle Beach in South Carolina to enjoy its beautiful beaches, fabulous weather and abundance of things to do. Rent a car to experience this magnificent resort area for yourself and find out what all the fuss is about.
Sitting in the centre of a 60-mile stretch of beaches known as the "Grand Strand", Myrtle Beach offers a plethora of restaurants, shopping arcades and souvenir stands to browse and enjoy in between dips in the surf. The Family Kingdom amusement park and SkyWheel Ferris wheel are staple attractions of this high-energy area of fun and leisure. Golf lovers also congregate here, with a number of celebrity-designed courses ready for the taking.
From exquisite dining and magnificent productions to casinos and adventure sports and everything in between, Myrtle Beach will keep even the most discerning travellers entertained. Explore every nook and cranny with your car rental, and then head out and explore the rest of the region. Try an extended coastal road trip, hitting some of the top spots like Charleston, Hilton Head Island and Savannah on your way south.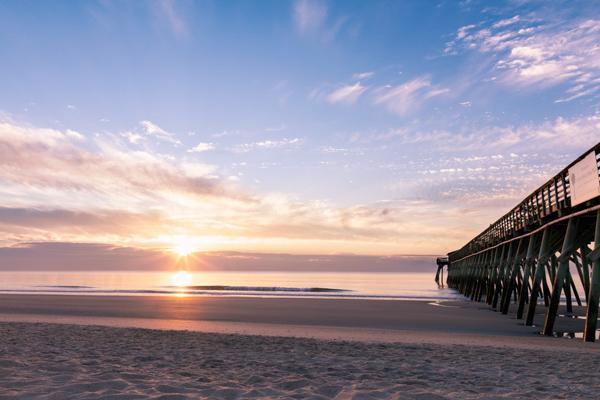 Booking a Myrtle Beach car rental
Myrtle Beach is a highly popular holiday spot, so be sure to book well in advance during the major travel periods such as spring break and summer vacation. Use Airport Rentals to secure yourself a car hire and find the best deal.
Whether you require a family-size SUV or a fuel-efficient compact car, our wide inventory of vehicles will provide exactly what you need. Drawing from a variety of top rated brands, our sophisticated search engine identifies the best deals on offer and presents them for easy comparison when you activate the search with relevant travel details like dates of travel.
Once you have selected your ideal vehicle, confirmation is as easy as a few clicks and filling out a quick form. You can manage your reservation securely and completely online - and even make changes at a later date. Plus, our customer service team is available 24 hours a day, seven days a week should you require any assistance throughout the process.
A guide to Myrtle Beach
Sitting on the Atlantic coast of the eastern United States, Myrtle Beach is a beloved little haven for vacationers seeking fun in the sun and relaxation. With a humid subtropical climate and an abundance of sunshine, this city of less than 500,000 attracts roughly 14 million visitors annually.
Myrtle Beach International Airport is just over three miles from Downtown.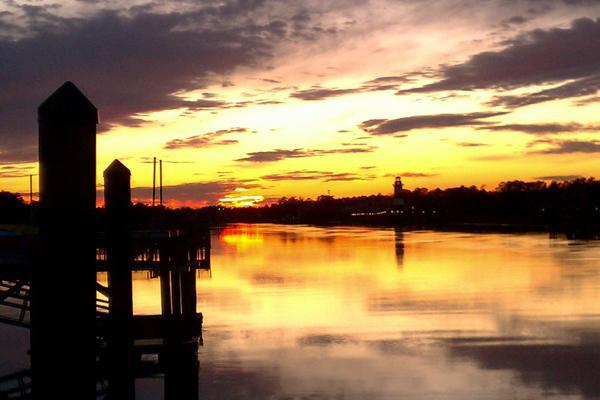 Guide to driving your rental car in Myrtle Beach
Prepare for your getaway to Myrtle Beach by familiarising yourself with a few of the local laws and driving conventions.
Getting to the airport from Myrtle Beach
Catching a flight out of Myrtle Beach International Airport at the end of your holiday? The drive from the beach is easy and should only take you 9 minutes. Make your way to US-17 BUS S and follow. Use the right two lanes to turn right onto Harrelson Blvd and then turn left onto Jetport Rd, following the signs to the airport.
Myrtle Beach car hire driving tips
● Streets are numbered in Myrtle Beach and therefore fairly straightforward to navigate if you learn the main thoroughfares of the city: Robert Grissom Parkway and Mr. Joe White Avenue, or "Bob" and "Joe", as the locals call them.
● Traffic in Myrtle Beach is centred around visiting vacationers. This means that with a little smart planning, you can avoid the worst of traffic. Avoid going out right at 6 or 7 pm: prime dinner or showtime hours. If you can head out early for a happy hour or a bit later, you have a good chance of skipping the inevitable congestion during holiday periods.
● Use a GPS to find alternate routes to the main ones that most tourists are familiar with. One or two streets over is likely free of congestion.
Parking your car hire in Myrtle Beach
Parking in Myrtle Beach is not always easy to find, so check out this guide for the latest updates and prices. While some meters may vary, most Myrtle Beach parking meters are in effect from March 1 through October 31 and are enforced with varying rates from 9:00 am to 12:00 am every day.