Miami needs very little introduction. It is well-known as a glitzy and glamorous city on Florida's east coast, where bikinis on the beach during the day and cocktails in the clubs at night are standard fare. All of this is true, and more - Miami is also about lovely art deco architecture, Latin-influenced cuisine, music and culture, creativity in all aspects of life and art, and access to some unique Floridian natural features.
A rental car from Miami will take you to some fantastic places. Head northwards along the coast to Fort Lauderdale, Jacksonville and into Georgia, or make the short trip south to Key West, the United States' small slice of tropical island bliss. Tampa and Orlando are both fantastic family destinations in Florida - and of course, the state is known as a popular spring break destination. Book your car hire, pack up some road trip essentials and start exploring.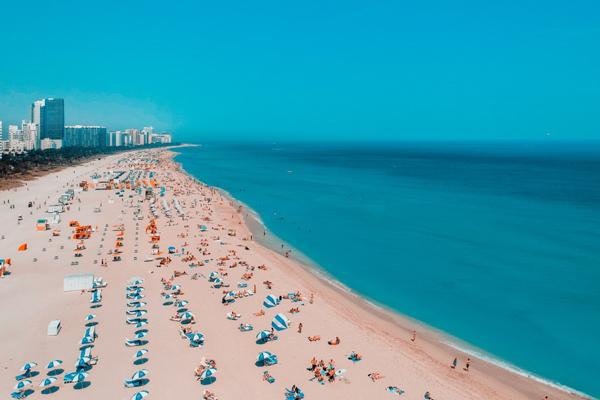 Get the right rental car in Miami FL
The number of car hire options, especially in a big city, can be a little overwhelming - and trying to track down the right one online is tedious. Airport Rentals takes out all the effort, offering a simple search engine that provides you with a list of possibilities. Whatever you are looking for, from luxury to low-cost, all shapes, sizes and suppliers, short or long term rentals, you can see it all in one place with all the details readily visible for comparison. From there, use the filters that allow you to choose a vehicle type, transmission, rental brand or passenger capacity and make a shortlist from which you can pick the perfect car to hire.
Everyday low prices are another reason to use Airport Rentals, along with frequent special deals. Once you have made your choice, it's a smooth and straightforward process to book your car on our secure site, adding any optional extras or insurance along the way. There is a team of experienced rental experts at the end of the phone lines 24/7, ready to answer any questions you have while searching and booking.
A guide to Miami
Behind the glamour, Miami is a major working port and a hub for finance, commerce, trade and media. It can be divided roughly into North, South, West and Downtown Miami, and enjoys a tropical monsoon climate with little rainfall in the temperate winter and a hot, wet season from May to October.
Miami Airport (MIA) is the city's primary air travel hub, located eight miles northwest of downtown. It's a big and busy international airport offering flights around the Americas and across to Europe on a range of airlines. In the North, South and Central terminals are all the dining, shopping, banking and other services required for a comfortable airport experience.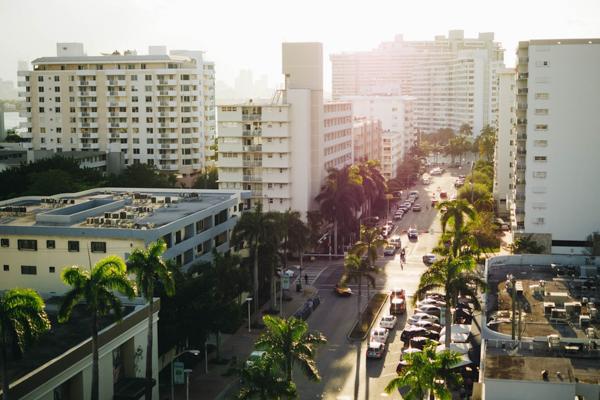 Guide to driving a rental car in Miami
Getting from Miami to the airport
If you're returning your rental car to Miami Airport, head out of the city on the I-95 N. Take Exit 4B and cross back left to get on FL-112 W. Take the exit towards Miami International Airport and follow signs.
Miami car hire driving tips
● The most important thing to remember when driving in the USA: stay right!
● Miami is a busy city. Try to stay off urban roads during peak commute times.
● You are likely to encounter tolled roads in Miami and the rest of the state.
● Seatbelts are required for all passengers in motorised vehicles. Children under the age of 4 must use an approved child seat.
● It gets steamy during the summer - always ensure you have a stock of water for the car's radiator and the human occupants too, in case of a breakdown or overheating situation.
Parking in Miami
Parking in Miami can be scarce, but a lot of establishments will offer free or discounted parking when you shop or dine there. Otherwise, expect to pay USD$4-5 per hour in prime areas like downtown and South Beach.
Garage parking at Miami Airport costs USD$2 in 20-minute increments to a maximum daily rate of USD$17.