Step onto the streets of Florida's largest city, and get swept away by the Southern hospitality, the food, the night lights and the culture of Jacksonville. Learn about the history of 'Jax' in the museums, shop till you drop downtown, or make it your goal visit all eight bridges that cross the St John's River. Whatever your travel style, you'll be impressed by Jacksonville's vast array of things to experience; it really is 'Where Florida Begins'.
The best way to explore this great city and surrounds is by booking a cheap rental car in Jacksonville.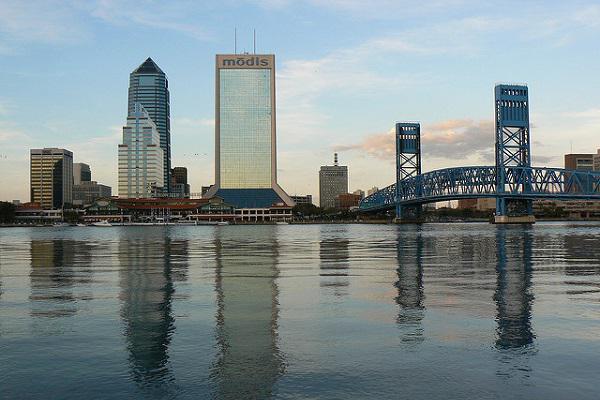 Image: James Hawley
Pre-book a cheap car hire in Jacksonville with Airport Rentals
Whether you're travelling to Jacksonville with your family, or want to drive a convertible with the top down, Airport Rentals has a fantastic range of vehicles ready for hire.
Start by entering a couple of key travel details and hitting 'search'. View and compare vehicles in one spot, using filters to narrow your options by car type, transmission, and group size. Listings are always shown lowest price first, so you can be rest assured you're getting the best deal.
Ready to book? With instant online confirmation, zero booking fees and 24/7 customer service, the whole process takes just a few short minutes.
A brief guide to Jacksonville International Airport
Touch down in Jacksonville International Airport direct from major United States cities such as Cincinnati, Charlotte, and New York, and enjoy its facilities before heading on your way. Grab a coffee at one of the many cafes, make use of the free WiFi, or even get your shoes shined. When you're ready to pick up your hired car keys and go, the rental kiosks are located just beside the baggage claim.
Getting around in your Jacksonville car hire
Roads in Jacksonville are mostly well maintained and the city is easy to navigate. Be cautious of increased traffic in the summer months, as crowds gather in Jacksonville and along the coast to spend time at the beach, just 30 minutes away.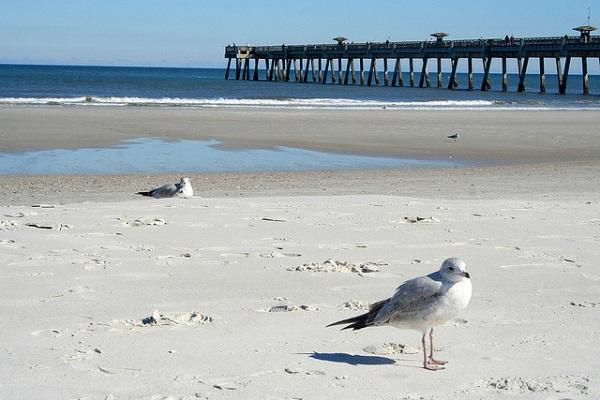 Image: Callie Reed
To and from the Jacksonville airport
Getting to and from the airport is simple. Just 14 miles from the city, Jacksonville International Airport is located on a direct route to the CBD. Head out onto the I-95 and follow the signs for around 20 minutes until you reach the city. Alternatively, hop on a public bus or hail a taxi to pick up your car rental from the city.
Tips for driving your rental car in Jacksonville
Take note of these handy Jacksonville driving tips, and be sure to check out our USA driving guide for more information.
● Distances and speed are measured in miles.
● You may turn right on a red light unless otherwise stated.
● When driving on the Interstate, keep a safe distance between you and the car in front.
● Watch your speed on the highways, as stretches of road are long and it's easy for your speed to creep up.
● If driving in the countryside, watch out for animals.
Thinking about a cross country road trip? Read our guide to USA driving distances to help plan your route.
Where to park
At Jacksonville International Airport, both short and long-term parking is available. In the parking garage next to the terminal, hourly parking begins at $1.50 per 20 minutes, with a maximum of $14 per day. If you're budget-conscious, the economy parking is just $5 a day, with a complimentary shuttle to and from the terminal.
With more than 43,500 public parking spaces, you won't struggle to find a park in Jacksonville's CBD. Meter rates begin at $0.25 for 30 minutes and parking is free downtown after 6pm on weekdays.