Explore the mountains and stunning surroundings of north central California with a cheap rental car from Fresno Airport. This arid city lies in the San Joaquin Valley and is the perfect jumping off point to a few of the nation's must-see national parks.
Fresno is home to over half a million people, making it California's fifth most populated city. It is situated smack dab in the middle of the state just a few hours west of the Pacific Ocean and in close proximity to four national parks. Spend a few hours strolling downtown, great for shopping and cafe hangs in the Tower District - close to Fresno City College. Visit the local wildlife and some other familiar faces at the Fresno Chaffee Zoo. The top attraction in this town is a real treat: the Forestiere Underground Gardens, a unique underground maze of courtyards, passageways and catacombs.
Next, trade in the city life for the great outdoors, making your way to Yosemite, Sequoia, Sierra or Kings Canyon - national parks all easily reached by rental car.
From Fresno, continue your Californian adventure with trips to the coast heading north to San Francisco or south to Los Angeles.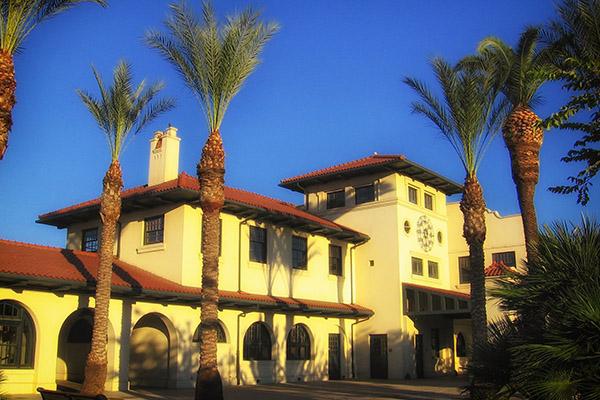 Hiring a cheap rental car in Fresno with Airport Rentals
Choose Airport Rentals for all of your car hire needs, securing unbeatable daily rates on our comparison site. Finding the perfect set of wheels takes only minutes on our optimal search engine. Simply type in your travel dates to generate a large list of available rental cars at Fresno Yosemite International Airport. Compare a wide selection of vehicles from top industry brands such as Alamo, Hertz and National and take your pick of car styles from petrol-friendly compact cars, to cruisy luxurious vehicles.
When you are ready to book your Fresno wheels, select the deal, add on any extra features such as a GPS unit or child seat, and type in your details on our secure site. We deliver instant confirmation and provide online reservation management, plus our 24/7 customer service team is available to answer any questions during the process.
Fresno Yosemite International Airport (FAT)
Serving the San Joaquin Valley and several nearby national parks, Fresno Yosemite International Airport processes over 1.5 million passengers annually. The terminal offers gift shops, restaurants, cafes and even has an on-site barber shop. Visitors will see local vegetation upon landing, thanks to the giant trees standing tall in the middle of the terminal (you won't miss them). You can stop by the info centre for tourist-related assistance, access complimentary WiFi in the terminal and pick up your rental car keys from the counters located across from baggage claim.
Alternatively, if making your way into town to collect a hired car from downtown Fresno, take a rideshare, taxi or hop on the local bus.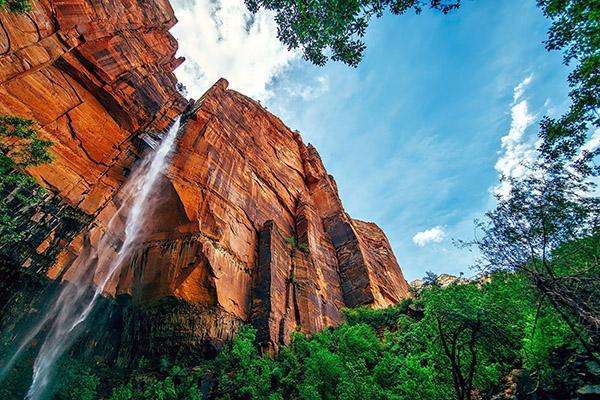 Getting from the airport to downtown Fresno
Drive to downtown Fresno from the airport in just 15 minutes. From the Fresno Yosemite International Airport, take a left on Clinton Avenue heading south onto Peach Avenue. Next merge onto CA-180 W and stay in the right lanes to merge onto CA-41 S, the Paso Robles exit. Lastly, take exit 126B for Van Ness Ave, and turn right to arrive in downtown Fresno.
Driving a rental car in Fresno
Fresno will see you winding your rental car through the mountains. Take it slow around the bends and make sure to fill up on petrol, food, water and appropriate clothing if heading to the national parks.
California Road Rules
● Visiting from overseas? Check out our USA driving guide.
● All passengers in the vehicle must wear a seatbelt.
● Right turns at red lights are allowed unless stated otherwise.
● Children 8 years old and under must be secured in an approved child car seat.
● Always give way to pedestrians at crosswalks.
● Carpool lanes are reserved for vehicles with two or more passengers.
● Prepare heavily for winter visits and consider hiring a 4WD vehicle.
Parking at Fresno Yosemite International Airport and around town
At Fresno Airport, choose to park at either the short or long-term lot. Expect to pay USD$1 for every 20 minutes with a maximum daily rate of USD$12 in the short-term lot and USD$8 for the day in the long-term lot. For quick pick-ups, use the cell phone waiting area at no charge.
The city of Fresno offers 2,000 metered parking spaces, charging roughly USD$1 to USD$1.50 per hour. Time limit restrictions apply in certain areas, so be sure to abide by posted signs to avoid fines. Paid on-street parking is enforced from 6am to 6pm, Monday through Friday.