Explore the depths of Virginia and beyond with a Charlottesville car rental. A blend of urban and rural, the City of Charlottesville offers rich history, lively entertainment and a surprisingly robust arts and culture scene on the backdrop of rolling hills and family farms.
C'ville, or Hooville, (as affectionately known by the locals) sits along the Rivanna River, parallel to the Blue Ridge Mountains, providing nature lovers with recreational opportunities galore and an overall feast for the senses. After getting in a hike or two in, settle in for a spot of indie music and a brewery tour. You might even try a bit of ballooning!
For road trippers, the spectacular Skyline Drive through Shenandoah National Park is a must-do, as is the stunning Blue Ridge Parkway. Pack the essentials into your rental car and hit the road for an adventure you'll never forget.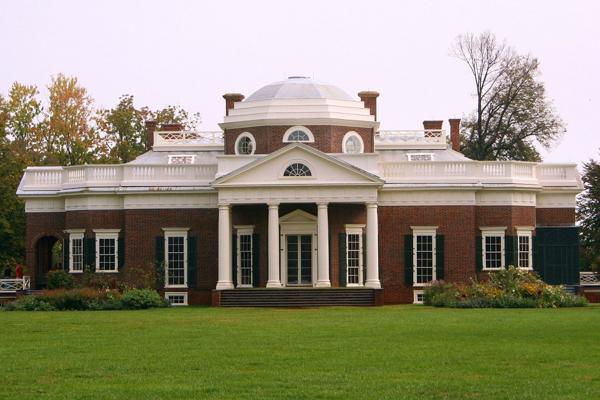 Find the ideal Charlottesville car rental
Compare highly-rated rental car brands on one page with a single search using Airport Rentals' sophisticated booking engine. Simply input your travel dates and pick-up location to generate a selection of available vehicles in Charlottesville for your perusal. Cars list automatically with the most affordable ones on top so that you can easily spot the best deal, but if you are looking for a specific model, vehicle size, brand, or other, preference filters are there to help simplify the search. Navigate Virginia's highways in a compact car or luxury sedan - the whole spectrum of vehicles is there for you to choose from.
Booking is simple - just confirm your selection and fill in a quick web form. Confirmation is instant on most vehicles, and you gain access to our handy reservation management system. You can update or change your booking online at any time, or you can give our friendly customer service team a call. They are available 24 hours a day, 7 days a week.
A guide to Charlottesville
Roughly 47,000 people reside in the City of Charlottesville, the county seat of Albemarle County. It has a four-season humid subtropical climate with plenty of rain year-round, but especially during the summer months.
A number of recognisable people hailed from Charlottesville, including two presidents (Thomas Jefferson and James Madison), several writers, including Edgar Allan Poe and John Grisham, various actors and artists, and the Dave Matthews Band. Multiple tours and attractions around the city celebrate these famous figures.
Charlottesville sits roughly 99 miles from Washington, D.C. and 70 miles from Richmond, offering a plethora of things to see and do both within the city limits and when you're ready to hit the highways in your hired car.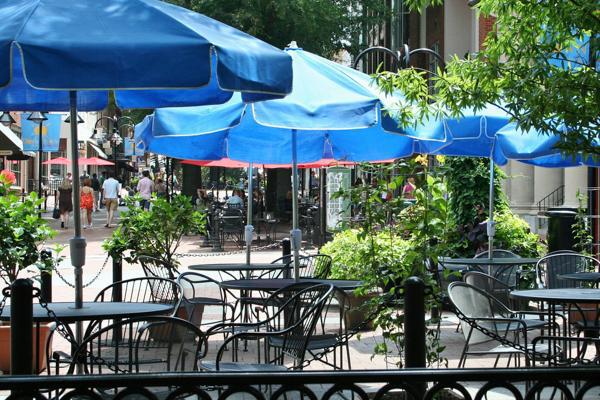 A guide to driving your car hire in Charlottesville
Getting from Charlottesville to the airport
It takes roughly 21 minutes to drive from downtown Charlottesville to Charlottesville-Albemarle Airport. Make your way in your hired car to the US-250 W/US-250 BYP W which will take you to the US-29 N/Seminole Trail. Follow this for 8 miles until you see the signs for the airport and take the exit to the terminal.
Charlottesville driving tips
If you're new to driving in the United States, it's vital to learn the local road rules. Most importantly, keep to the right side of the road and remember that speed limits are posted in miles per hour.
Virginia road rules and tips
● Simplify navigation by downloading a smartphone app and/or hiring a GPS.
● Children eight years old and under must use a car seat.
● By law, a seat belt must be worn by the driver, front seat passenger and anyone under the age of 18 at all times, and we recommend all occupants wear one.
● Keep a keen eye out for pedestrians.
Parking your car hire in Charlottesville
Downtown Charlottesville contains 4000 parking spaces, including 1000 on-street stalls. The city is working to improve the parking situation as there is a higher demand for street parking than garage parking. Pay attention to time restrictions to avoid being ticketed.