Escape to a balmy destination where the palm trees sway, the water is inviting, and the leisure activities are plentiful. Secure a Boca Raton car rental for your Florida getaway.
Boca Raton sits on the Atlantic Ocean side on the southern end of Florida. The city stands out thanks to its cohesive Spanish-influenced design that excludes any mainstream advertising. Within this somewhat smaller Florida town are multiple golf courses, upscale shopping areas and the popular Mizner Park. This "lifestyle center" includes a great selection of dining and drinking options as well as the Museum of Art and an amphitheatre that hosts music all year long. Boca also offers exceptional outdoor activities such as the Gumbo Limbo Nature Center, local wetlands, a major water park (Coconut Cove Waterpark and Recreation Centre) and plenty of beach parks. Enjoy all this and more in your Boca Raton car rental.
Cruise from one beach hotspot to the next in your hired car. Head to the alluring blue waters of the Florida Keys, hit up the party city of Miami or take the family to Disney World where dreams come true. Any destination is possible with an Airport Rentals car.
Hiring a rental car in Boca Raton
Pre-book a rental car with Airport Rentals to make the most out of your Boca Raton getaway. Simply type in your travel dates to instantly compare a vast variety of car hires from reputable rental companies. Choose from budget-friendly compact vehicles to all-the-bells-and-whistles luxury cars and everything in between. Hire from recognised brands such as Avis, Budget and Sixt, plus receive exclusive benefits like breakdown assistance, theft protection and unlimited mileage. For a quicker booking process, use the handy filters to narrow your search down to your preferred choice.
Complete your booking securely with instant confirmation on most vehicles, never pay booking fees and enjoy 24/7 customer service should you need it.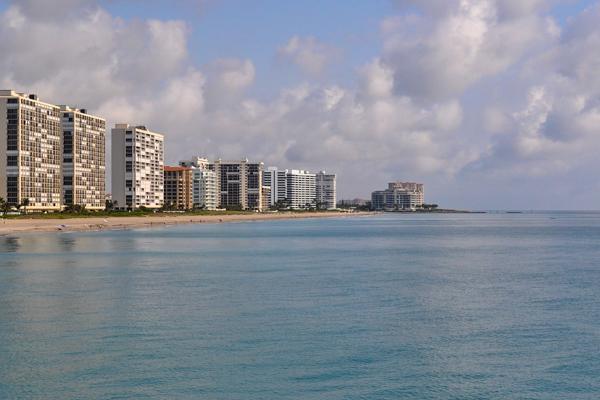 Boca Raton City Guide
This city of roughly 90,000 is unlike its neighbours. It has a strict policy against billboards and commercial buildings, giving Boca Raton a more authentic feel. Florida Atlantic University sits in the centre of the city where over 30,000 students attend each year. Due to the city's southern location, expect warm weather all year round. Over the summer, the heat and humidity can reach sweltering highs - stay hydrated and keep cool.
For those catching a flight to this little city, fly into Boca Raton Airport or Fort Lauderdale Hollywood Airport, both offering car rental services.
Boca Raton rental car driving guide
Getting from the city to Boca Raton Airport (7 minutes)
● From the town centre, head east on Glades Road and merge onto I-95 N. Continue on this until exit 48A and follow this road to arrive at the terminal.
Getting from the city to Fort Lauderdale Airport (25 minutes)
● Depart downtown heading east on Glades Road and merge onto I-95 heading south. Next, take exit 26 toward the International Airport and merge onto I-595 E. Follow signs to exit 12A for the airport terminal.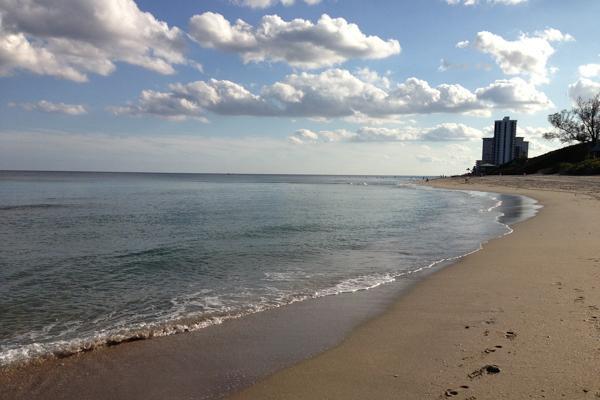 Driving your hired car in Boca Raton
Is this your first time visiting Florida? If so, we recommend hiring a GPS or downloading a smartphone app to avoid getting lost.
Florida car hire driving tips
● Every person in the vehicle must wear a seatbelt at all times.
● Always carry change in the car for Florida tolls.
● At a four-way stop, allow the driver first to the intersection to proceed first.
● Right turns at red lights are allowed unless stated otherwise - treat it as a stop sign.
● If it's raining, headlights must be on.
● Planning a road trip? Try a one-way adventure to the west coast and make sure to pack the essentials.
Parking your rental car in Boca Raton
Finding parking is never a problem in Boca Raton. Most accommodation providers include free guest parking, plus many shops and restaurants around town offer parking spaces. Metered on-street spaces and metered surface lots are available both at the beach and downtown. Expect to pay around USD$1 to USD$2 per hour and follow time restrictions to avoid fines