Plan a holiday to Montana's most populated city, situated amongst mountains and only a short drive away from some of America's best national parks. Hire an airport rental car to travel around the city of Billings and beyond.
Billings is the perfect spot to start your trip in Big Sky Country. With over 160,000 residents, this is the largest city in the vast state and offers tourists a glimpse of the wild west and a great many hot spots to explore. Visitors often head to Little Bighorn, a significant historical battle site during the Native American War where General Custer made his 'last stand.' You can learn about the region's culture and traditions at the Western Heritage Center, and see Pompeys Pillar National Monument where explorer Clark, of Lewis and Clark, carved his name in 1806. Catch the best views of the city and the Beartooth Mountains from the Rimrocks and Zimmerman Park - get there by hiking or cycling the Chief Black Otter Trail.
Billings is also an optimal location to access the renowned Yellowstone National Park, just three hours away in your rental car (flying in to West Yellowstone Airport is another option). You might also make your way west via Helena, the state capital, and head across Idaho to Spokane, Washington for more outdoor adventures.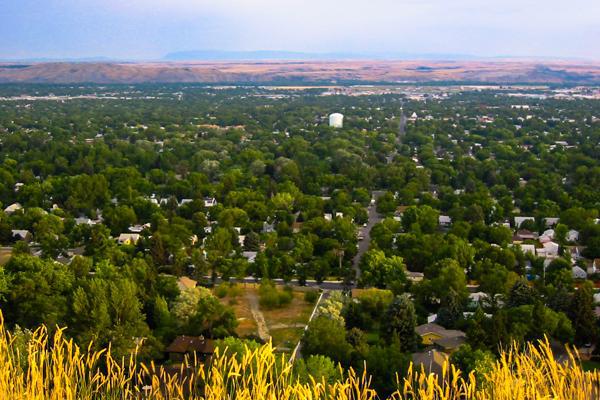 Hiring a cheap rental car in Billings with Airport Rentals
Secure an optimal car rental deal for your trip to Billings with Airport Rentals. Our powerful comparison site allows users to browse a wide range of vehicles available at Billings Airport, filter options by personal preference, and take advantage of exclusive benefits.
Find everything you need on one page and narrow your options by desired vehicle size, brand, transmission type and more to find the exact car you need. Cruise Montana's national parks in an SUV or go budget-friendly with an economy car - the choice is yours.
With Airport Rentals, you never have to worry about additional fees and can contact us with any questions any time, day or night.
Billings Logan International Airport (BIL)
Situated just a few kilometres from the city, Billings Logan International Airport is Montana's second largest airport serving over 350,000 passengers each year. Arriving travellers can sit down for a meal at The Gateway Restaurant or grab a quick bite from the food court. You can shop at Gateway Gifts and access free WiFi throughout the airport if needed. The rental car counters are next to baggage claim and vehicles are ready for pick up across the way in the parking garage.
Rental cars are also available from downtown Billings - head to the depot via taxi or pre-arranged shuttle if you are picking up from the city.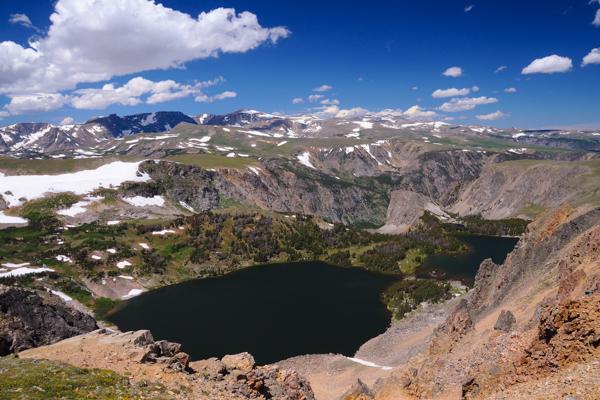 Driving tips for Billings rental car
Winter driving in Billings can be challenging in certain conditions. Always check the weather before driving and prepare with warm clothes, food, water and a full tank of petrol.
Getting from the Billings Logan International Airport to downtown Billings
Follow Airport Road west to the roundabout, taking the 3rd exit onto MT-3 highway. Follow this road southeast through the city to reach your destination. The journey should take no longer than 10 minutes.
Montana Road Rules
● Visiting from overseas? Check out our USA driving guide.
● Every passenger must buckle up.
● Right turns at red lights are allowed unless stated otherwise.
● Children 6 and under must be secured in proper child seats.
● Pedestrians at intersections and crosswalks always have the right of way.
● Bring a roadmap in the car in case of lost GPS signal.
● Yield to animals near or crossing the road.
Parking at Billings Logan International Airport and around town
Choose between three parking lots at Billings Airport. The short-term and express lots are situated directly across from the terminal and charge USD$2 for the first half hour and USD$1.50 for each additional 30 minutes with a daily maximum of USD$15 and USD$11, respectively. The long-term lot charges USD$2.50 for the hour and USD$9 for the day.
Find accessible parking for your rental car in downtown Billings, including on-street and garage spaces. Most garages are free in the evening until early morning and all day on Sunday. Rates are typically USD$1 per hour - often with the first hour free. Always abide by posted signs to avoid fines.