Although Yellowstone National Park is largely contained within the state of Wyoming, the gateway mountain town of West Yellowstone is in Montana. Home of the closest airport to the famous park, it is a bustling place with a small but charming town centre, and of course a fantastic base from which to experience this uniquely beautiful part of the United States.
Yellowstone is the most obvious direction that travellers might take with a West Yellowstone car rental, but once you've visited the park, there is more to see. Hit the highways and head for Bozeman, Boise, Salt Lake City, Denver or the urban centres and spectacular natural beauty of the Pacific coastline.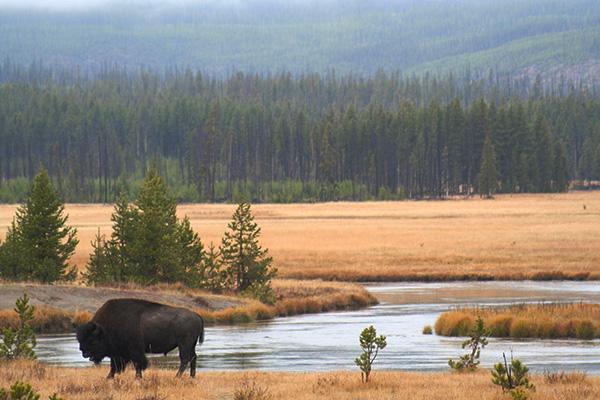 Find your ideal West Yellowstone rental car with Airport Rentals
A holiday in the Yellowstone region is an exciting prospect, and it requires the perfect rental vehicle. Rather than chasing your options all over the internet, see them all in one spot and compare them at leisure thanks to Airport Rentals' search engine. We can offer up a range of rental choices from a huge variety of rental suppliers both local and international, all presented in a list with the pertinent information readily visible for easy browsing.
Use the handy filters to cut down your list and pinpoint the ideal rental car for your trip, whether that's a big SUV or a compact runaround. Should you need help with the process or have questions, you can get in touch with a friendly member of the Airport Rentals team. They are experts in the field of car hire, and available by phone 24/7.
Guide to West Yellowstone Airport
Although commonly called West Yellowstone Airport due to its proximity to the town of that name, the facility is officially called Yellowstone Airport - not to be confused with Yellowstone Regional Airport in Cody, Wyoming or Bozeman Yellowstone International Airport near Bozeman, Montana. It is open between late May and September, and during those months Delta operates scheduled flights to and from Salt Lake City. There is a cafe and car rental counters in the small terminal.
Guide to driving a car hire in West Yellowstone
Getting from the airport to downtown West Yellowstone
It's a very quick five minute drive from the airport into town. Head out on Airport Road until you reach a T-intersection with Gallatin Road/US Highway 191. Turn right and follow it into the town. Turn right again after the town park on Firehole Ave and you'll be right in the thick of things.
Tips for driving your rental car in West Yellowstone
Most visitors to West Yellowstone will be visiting the national park. Here are some pointers for anyone hitting the roads in or around Yellowstone.
● The park has a Grand Loop drive which is the best way to see a lot of Yellowstone. This takes 4-7 hours to drive, but we would suggest splitting it into a few days to really see the park.
● An SUV is not necessary for the vast majority of roads in Yellowstone.
● You will need to pay an entrance fee to enter the park in your vehicle. This costs around USD$30 for a 7-day pass.
● Many of the park entrances close for the winter season, and it is quite dangerous to drive anywhere in the park during the snowy months. If you are driving the Montana roads, read our guide to winter driving and take all precautions.
● On the roads in Yellowstone and in rural areas of Montana or other nearby states, be aware that you may encounter wildlife on the road. Keep your speed down to avoid a collision - big creatures can cause a lot of damage to a car.
Parking in West Yellowstone
You should be able to find on-street parking for your hired car in West Yellowstone. Take note of painted colours: yellow means no parking, as does red, and blue means handicap parking only. Parking in the street is limited to five days.