A tranquil town in eastern England alongside the Cam River, Cambridge would otherwise be mostly unknown if not for one thing - its world-renowned university. Cambridge University is one of the top tertiary education providers in the world, and of approximately 125,000 residents in the city, roughly a fifth of them are students. As well as the campus, the town is packed with museums, cathedrals, and relaxing leafy spaces by the river. You can discover this educational and serene city when you book a Cambridge Railway Station car hire for your visit.
Cambridge is also located in a relatively central location in the United Kingdom, so it can also be a great place to use as a launching pad for road trips. It's only 90 minutes south to reach London, or you can keep driving and reach Brighton on the coast for a day by the beach in just over two hours. Or visit any of the many small towns and attractions in the area over a long weekend.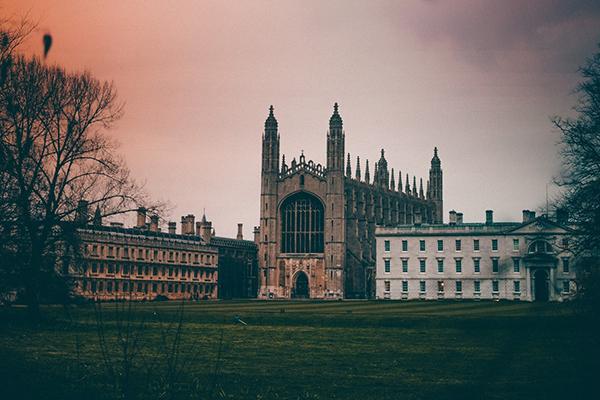 Booking a Cambridge Railway Station car hire with AirportRentals.com
Despite the name, Airport Rentals can also help you find the best deal on a car hire at the Cambridge Railway Station. Regardless of the location, the search function will pull together information from leading car hire companies on site to show you all the options - and let you pick the best deal.
To begin, enter your Cambridge arrival and departure dates and hit 'search cars'. The results page shows an up-to-date list of all vehicles available during those dates and is ordered with the most affordable at the top. If you have something specific you're looking for, such as an automatic vehicle or hatchback, you can use the filters to narrow down your results.
Reserve your car hire in Cambridge with Airport Rentals to access the online reservation management system and 24/7 assistance.
The Cambridge Railway Station
The Cambridge Railway Station is the main rail hub of the city and is the northern terminus of the West Anglia Main Line. The extensive rail system in the UK connects travellers to key locations around the country, such as London, Birmingham Airport, and Manchester Airport.
This modern facility offers shops, public WiFi, and places to buy food and drink. You will find your car hire company outside on Clifton Road.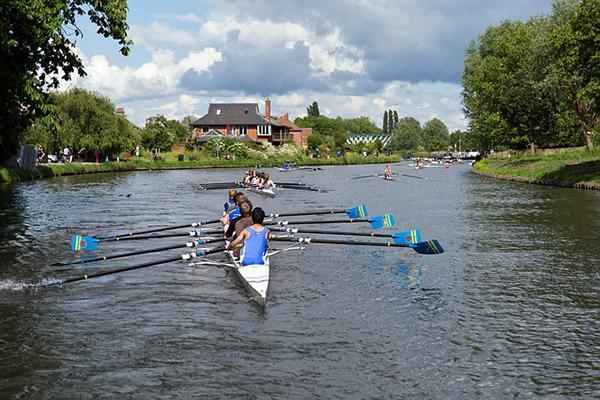 A driving guide to Cambridge
Driving from Cambridge Railway Station to town
It's only a couple of miles from the railway station into Cambridge, a drive that should take roughly ten minutes in normal traffic conditions. As you leave the station, drive away on Station Road then shortly after turn right onto Tenison Road. Next, turn left onto Mill Road and take it into the heart of town.
Tips for driving in Cambridge
Get ready to get behind the wheel of your Cambridge car rental with a few basic tips to get you started on English roads:
● You will drive on the left-hand side of the road in the UK.
● Note that there are a handful of toll roads in the UK, so keep some cash on hand.
● Most towns have speed limits of 30 miles per hour, whereas motorways are up to 70mph.
● Rent a GPS unit to help you navigate.
● Read our blog on how to handle the icy and snowy roads in winter.
● On roundabouts, always give way to traffic already on the roundabout.
● There is a congestion charge for driving in London central, so you may be best to park and walk instead.
● You are not permitted to use your phone while driving.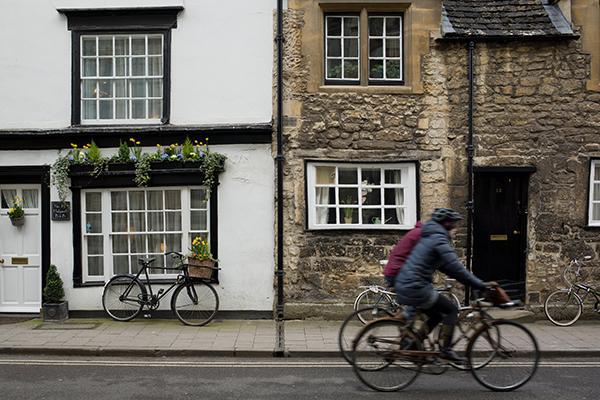 Parking at Cambridge Railway Station
There are almost 400 parking stalls available at the station, which operate 24/7. There is a daily rate of £10.50 during the week, and £5 on Saturdays and Sundays.
Parking in Cambridge
Cambridge is well-equipped with parking spaces. There are a number of garages in town, as well as areas with pay-and-display options on the street. Street stalls are typically in effect on weekdays from 8 am to 7 pm, and over weekends from 9 am to 7 pm, but read signage as these times vary