On the shorelines of the Black Sea lies the port city of Odessa. With a rich history and colourful culture, this Ukrainian city will leave you breathless. Rent a car at Odessa Airport to best explore this beautiful region at your leisure.
Perhaps the most iconic spot in the city is Old Town itself. Right at the heart of Odessa are tree-lined avenues with stone buildings rising from the pavement, and stalls upon stalls of vibrant, handcrafted goods. You can visit one of the many fantastic museums, climb the famous Potemkin Steps, pose for a photo in front of the breathtaking Opera House, or simply wander Derybasivska Street for a beautiful evening stroll under the trees.
Once you've experienced Odessa to the fullest, jump in your car hire and hit the road to explore more of southern Ukraine. Mykolaiv, Donetsk, and Sevastopol are all within a day's drive.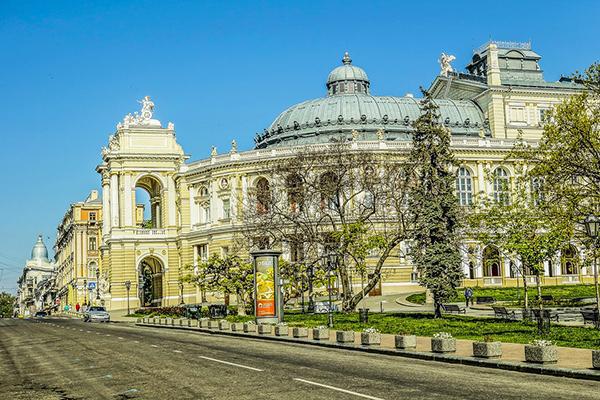 Booking your Odessa car hire with Airport Rentals
Get your holiday plans sorted early by using Airport Rentals to hire a car at Odessa Airport. Our powerful search engine will help you find and compare local rental options in one handy place.
To begin the hunt for the perfect car, simply enter a few basic details about your holiday. A list of available vehicles will generate with the lowest-priced cars at the top. You can then refine your results by group size, car type, transmission and more. From compact vehicles to large SUVs, the choice is yours. Whatever your travel needs, Airport Rentals will help you find the ideal car for your trip to Odessa, with no hidden costs or additional booking fees.
A brief look at Odessa International Airport
Step off the plane at Odessa International Airport, and enjoy several cafes and bars throughout the terminal. Vending machines are scattered around the airport, and the information desk is a great place to pick up some brochures. After catching your breath, pick up your car hire keys from the kiosks located near the baggage claim and head on your way.
Fly into Odessa from cities as varied as Minsk, Dubai, Istanbul and Vienna.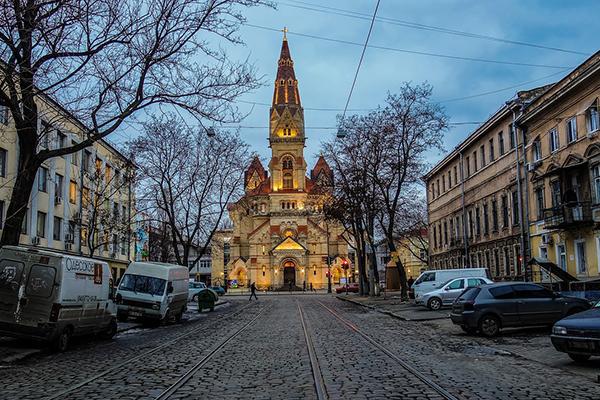 Driving a rental car in Odessa
Driving in Odessa can be a bit tricky, so prepare well before hitting the road! Signs are often in Cyrillic script, which means it pays to plot out a route and know where you're going before you set off.
Getting to and from the Odessa Airport
Odessa International Airport is located just under 8 kilometres southwest of the city's CBD. Head out in your rental car onto Tsentralnyl Aeroport Street and follow it to Ovidopol's'ka Road. Turn right and continue straight. Take a final left onto Stepova Street and follow the signs into the city.
If you intend to pick up your rental car from Odessa, you can jump on the 129 bus or take a taxi into the city.
Tips for driving your car hire in Odessa
● In Ukraine, motorists drive on the right.
● Not everyone obeys the road rules; drive with extra caution.
● The speed limit is 60 kilometres per hour in urban centres, and up to 120 km/h on the few motorways.
● Not all roads are well maintained, so watch out for potholes.
● Avoid driving at peak hours (6am - 7am and 6pm - 7pm) as traffic gets congested.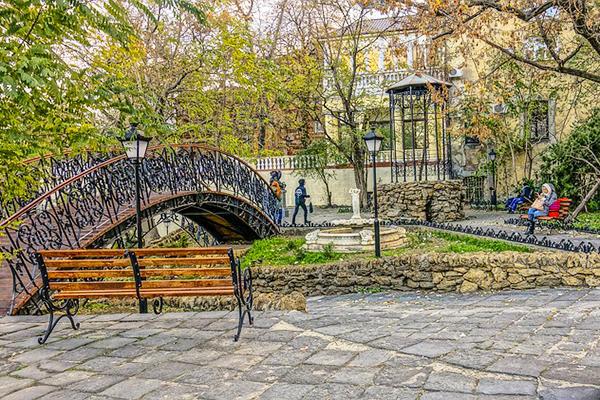 Where to park in Odessa
At Odessa International Airport, there are two parking facilities. Parking No. 1 offers visitors 15-minute parking for free, then charges ₴20 per hour thereafter, and ₴480 per day. Parking No. 2 provides travellers with 1-hour free parking, then charges ₴40 for the next hour, and ₴20 after that to a maximum of ₴120 for the day.
A blue 'P' sign indicates parking, and likely to be attended by the parking valet, whom you pay. It generally costs between ₴5 and ₴10 per hour.