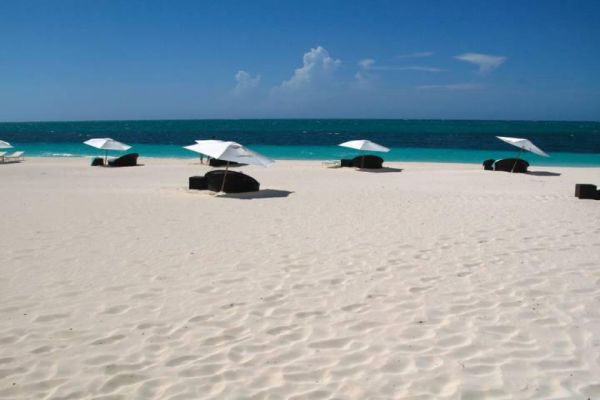 Image: kenji ross
For an unforgettable holiday in Turks and Caicos, hire a cheap car rental from Providenciales International Airport. This is the best way to get around the island and see all the sights.
Providenciales is a British Overseas Territory near the Bahamas in the Atlantic Ocean. This tropical getaway, nicknamed Provo, is part of an archipelago made up of 40 coral islands. Grace Bay Beach is the island hotspot, dotted with luxury resorts, shops and restaurants. Top things to do include scuba diving the extensive barrier reef and visiting the turquoise lagoon in Chalk Sound National Park.
Island-hopping to other spots in the Atlantic? Secure an airport rental car in the Bahamas, Haiti, Puerto Rico and more, with Airport Rentals.
Hiring a cheap Providenciales rental car with Airport Rentals
Hiring a cheap rental car is the best way to get around Turks and Caicos, as public transportation is not available. Choose Airport Rentals to compare pricing on rental cars from multiple brands on one simple page. Type in your travel dates, click 'search' and enjoy instant access to all the best rental deals for Providenciales Airport. Narrow your search using the preference filters to find your ideal car type or go-to rental provider.
Complete your booking on our secure site to receive instant confirmation. With Airport Rentals you never have to worry about hidden fees and if you have any questions along the way, our 24/7 customer service team is always ready to assist you.
Providenciales International Airport (PLS)
Providenciales International Airport is the gateway to the Turks and Caicos Islands. Upon landing, passengers will find duty-free shops, bistros, cafes, pastry stores and bars in the terminal. Guests can purchase WiFi in the international departure lounge via access card from the Maison Creole store. When you're ready to pick up your car hire, head to the arrivals area to locate the rental counters.
Alternatively, if you're collecting a car hire from downtown Providenciales, take a taxi to the depot.
Guide to driving a rental car in Providenciales
Make use of our handy guide on driving etiquette, directions and parking in Providenciales.
Driving from Providenciales International Airport to downtown
The small downtown area of Providenciales is only minutes north of the airport. Exit the airport heading west on Airport Road and turn left on Leeward Highway to find yourself in the town centre.
Driving tips for your Providenciales rental car
Turks and Caicos is a British territory, so cars drive on the left-hand side, yet most cars are USA imports with left-handed steering. If you are concerned about this, talk to your rental car provider about hiring a car with right-hand steering.
● Drive on the left-hand side, overtake on the right.
● Beware of shuttle buses and school buses which make frequent stops; passengers often unload into traffic lanes.
● The island doesn't have any traffic lights so roundabouts are common. Always give way to traffic on the right.
● Look out for potholes and poorly maintained roads.
Parking options at the airport and downtown Providenciales
If you need to park at the Providenciales Airport, use the small parking lot within walking distance to the terminal. Expect to pay USD$2 per hour, USD$25 for the day or USD$175 for the week.
Finding parking on the island is easy and almost always free. Most hotels and businesses offer free on-site parking. Obey designated parking signs and never leave valuables in the car.