Affectionately known as 'Lanza', Lanzarote is one of the Canary Islands, located off the coast of West Africa. The entire island is a UNESCO biosphere reserve and has protected site status thanks to its otherworldly landscape that includes everything from idyllic beaches to roughly 300 volcanic cones. A visit to Lanzarote will include hikes, a visit to the lava-formed tunnel Cueva de los Verdes, time at the beach, an afternoon in the Cactus Garden, and endless photographs. The easiest way to see it all is by booking a Lanzarote Airport car rental, so you're ready to start exploring the second you arrive.
Lanzarote is quite a small island, and it will only take an hour or so to drive from one end to the other, which means you'll easily visit all the top spots around Lanza. Puerto del Carmen and Playa Blanca are both beachside resort towns on the southern end of the island where you can spend days on end in the sun, while Arrecife has more of a bustling city vibe and Costa Teguise offers both beaches and township attractions.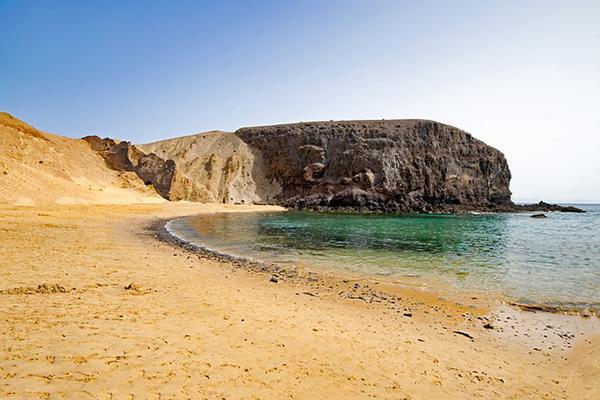 Booking a car hire at Lanzarote Airport with AirportRenals.com
It can be hard to find the best deal on a Lanzarote Airport car hire when there are almost ten different suppliers on site, each offering numerous vehicles with varying prices, perks, and features. Airport Rentals helps to greatly simplify this process by pulling together all of this information in one place for quick and easy rental comparisons.
Get started by entering your arrival and departure dates on Lanzarote. When you hit 'search cars', you'll generate an up-to-date list of vehicles available during your stay from leading rental companies at the airport. Listed in order with the most affordable at the top, you can quickly book the cheapest deal, or take a moment to scroll through the options to view more features and benefits. Should you have something particular in mind - such as a vehicle with automatic transmission - simply use the filter option to narrow down the results.
Already picked out your favourite? Book immediately and securely at no extra cost with Airport Rentals to benefit from 24/7 assistance should you run into any issues, and our online reservation management system.
Introducing Lanzarote Airport
Lanzarote Airport (ACE) is sometimes also known as the Arrecife Airport after the main port city on the island. It's the main transport hub on Lanza, connecting more than 5.5 million visitors to the island every year with locations such as London, Barcelona, Rome, and Munich.
As a major airport, it contains numerous facilities and amenities, from shops and restaurants to ATMs, info desks, and free WiFi throughout the building. There are two terminals at the airport, and all car hire brands offer desks at both T1 and T2.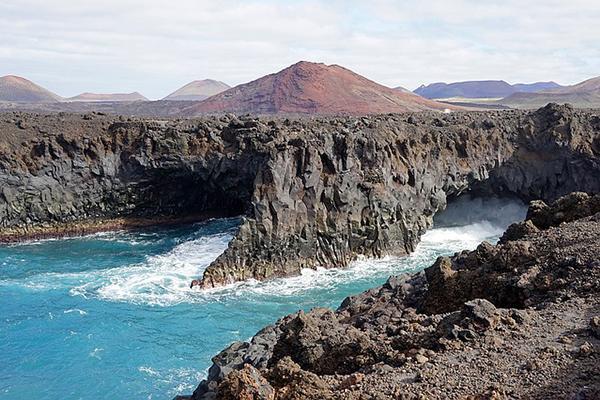 A guide to driving a rental car in Lanzarote
Driving from Lanzarote Airport to Arrecife
Arrecife is the main port city on the island, and it's only 6.6 kilometres (or 10 minutes) from Lanzarote Airport. When you leave the terminal, turn right onto the main route LZ-2, then continue straight onto Calle Manolo Millares at the major roundabout to head into town.
Tips for driving a car hire on Lanzarote
Lanzarote follows the same road rules as the rest of Spain, and you can learn a little more about what it's like to drive on Lanza here:
● You will drive on the right-hand side of the road on Lanzarote.
● If you are driving to the beach, bring close-toed shoes as driving in flip-flops is illegal.
● Turn your headlights on if it rains.
● There are a couple of road toll areas on Lanzarote, which can be paid by cash or credit card.
● Most road signs are in Spanish, so it will help to learn a few key phrases.
● Speed cameras are standard in Lanzarote, so do not be tempted to exceed the limit.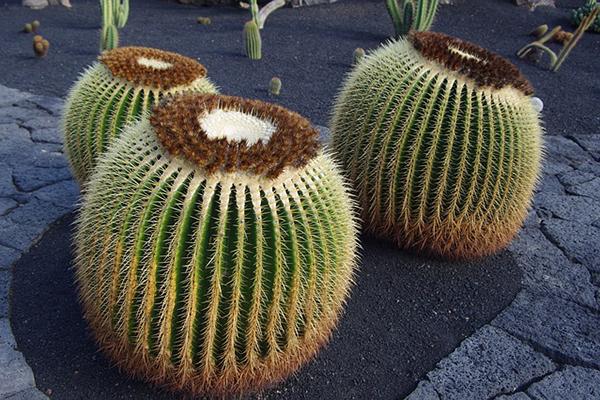 Parking at Lanzarote Airport
The T1 car park at Lanzarote Airport is for international and domestic (Spain) flights, whereas the T2 car park is for inter-island flights. There are roughly 1,000 spaces in T1 and a further 200 in P2, all of which are just minutes from the terminal on foot. You will pay a maximum of €11.20 per day for any of the parks.
Parking on Lanzarote
Most of the areas you will visit on Lanzarote offer plenty of free parking. In Arrecife and other centres, look out for blue lines on the road, as these areas will require payment with one of the machines.