Cobbled lanes fill every corner of the Portuguese capital, which makes exploring Lisbon an adventurer's dream. As well as fascinating museums, historical buildings, colourful cultures and the seven hills that are sprinkled throughout the city, its seaside location makes it a prime destination for seafood lovers. Lisbon is perfect for both planned itineraries, and simply seeing where the road takes you. There is plenty to do in the city and in the surrounding countryside, and a drive in a rental car to the beautiful Serra da Arrabida national park should definitely be near the top of your to-do list. Hire a car in Lisbon, and get exploring!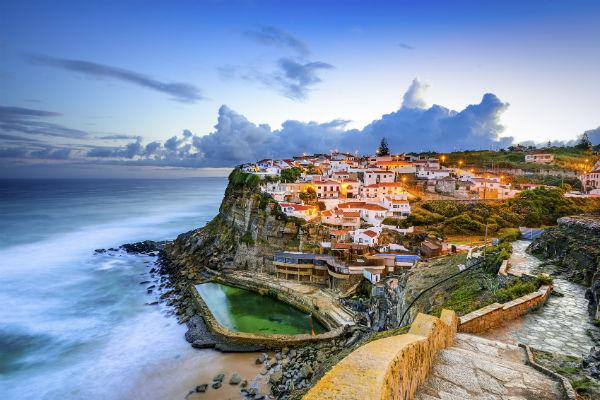 Grab a rental car deal in Lisbon with Airport Rentals
Use Airport Rentals to find and compare vehicle hire options available at Lisbon Airport in one convenient location.
Looking for a family-friendly vehicle or a sleek SUV? Or perhaps a compact or economy car? Easily find your ideal vehicle with our powerful search engine. Simply type in your travel dates and click 'search' to generate an extensive list of cars from top rated brands. Handy filters let you narrow down your choices even further by transmission type, group size and more. When you're ready to book securely online, confirmation is instant and there are zero booking fees.
A quick guide to Lisbon Airport
Officially called the Lisbon Humberto Delgado Airport, this transport hub is the gateway into the beautiful country of Portugal, offering domestic flights to Porto, Faro, and Funchal, as well as international flights all over the globe. The airport offers passengers free WiFi, a fantastic range of retail shops, brilliant restaurants, cafes and fast food joints. After making use of these facilities, pick up the keys to your hired car at the desks located by the baggage claim.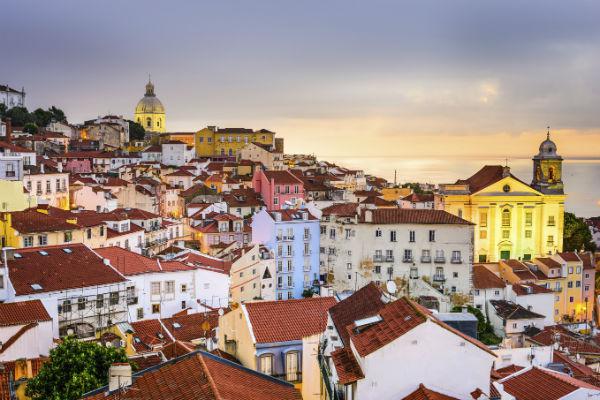 Driving your car hire in and around Lisbon
Getting to and from Lisbon Airport
Lisbon's CBD is 6km away from the airport, and will take you around 15-minutes to reach by rental car. From the airport, follow Av. Alm. Gago Coutinho, making a right onto R. Febo Moniz to enter the heart of Lisbon.
Alternatively, catch the metro train from the airport, board a public bus, or jump in a taxi to pick up your rental car from the city.
Driving trips for Lisbon car hire
● Keep to the right of the road, and overtake on the left.
● Distance is measured in kilometers, and the speed limit in Lisbon is between 40 - 50km/h in urban areas, and up to 100km/h on the motorways.
● Taxis are often reckless on the road; give them a wide berth.
● Roads are narrow in Lisbon; best to take it slow.
● Lisbon has many roundabouts, and one-way streets. Approach with caution and always double check before entering an intersection or turning onto a road.
Where to park your rental car
At Lisbon Airport, there are 5 parking lots outside the terminal, with varying prices for short and long-term stays. Across most of the car parks, the beginning rate is €0.85 for the first fifteen minutes. Daily rates range between 14€ and 43,15€, depending on the car park.
In the city, parking is almost non-existent. Malls and large attractions such as museums will have parking, however you will struggle to find on-street parking in the city. Best to plan your activities around where you can park, and head out on foot from there.