A port town by trade, Walvis Bay in Namibia is sandwiched between the South Atlantic Ocean and the incredible Namib desert. The best way to explore the city and the surrounding area is by renting a car in Walvis Bay.
Walvis Bay is host to a thriving fishing and shipping industry, and is home to a spectacular natural lagoon. The largest flamingo flock in Southern Africa live along the shallow waters by the beach and the wetlands. You can spot them and many other fascinating birds, such as the endangered Damara tern, if you take a wander along the waterfront. Popular activities in Walvis Bay include kayaking on the lagoon, guided tours of the harbour, and hikes up Dune 7 (and sandboarding down again!).
If Walvis Bay is just the first stop on your road trip, Namibia's national roads will connect you to cities such as Swakopmund, Ondangwa, and Windhoek.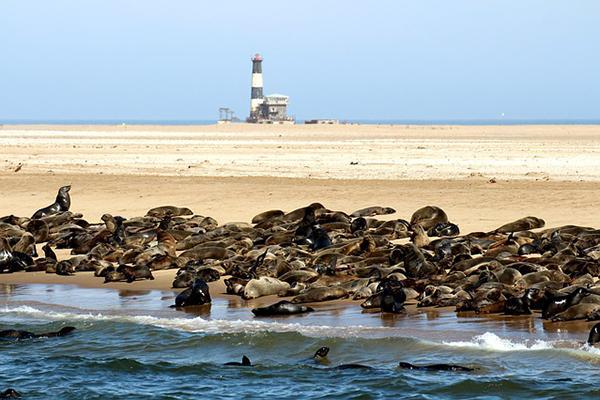 Booking your Walvis Bay car with Airport Rentals
Trying to find a Walvis Bay car hire for a decent price? Look no further than Airport Rentals. We can help you find and compare available car hire deals in just a few clicks.
To get started, select your travel dates and click 'search'. A list of available vehicles will generate for easy viewing. If you're overwhelmed by choice, the easy-to-use filters will help you narrow your search to suit your preferences.
Need a hand? Our customer service team is available 24/7 to assist with any queries or questions you may have. Enjoy instant booking confirmation and online reservation management.
A brief look at Walvis Bay Airport
The second largest airport in Namibia, Walvis Bay International Airport is located in the Namib Desert just a short drive away from the coast. The airport offers basic amenities, such as a restaurant and a gift store. Rental car kiosks can be found near the baggage claim.
Walvis Bay Airport provides international services from Johannesburg and Cape Town, as well as domestic services from Ondangwa and Windhoek.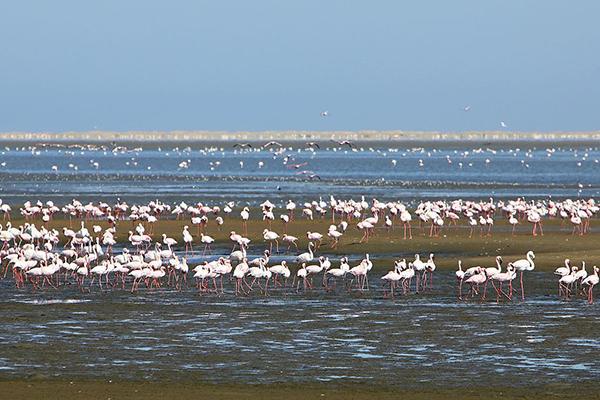 Image: Martin Cígler, CC BY-SA 3.0, via Wikimedia Commons
Driving in Walvis Bay
The main roads in Walvis Bay and the national roads around the country are sealed and well maintained, however many secondary roads in the countryside are dirt or gravel. Plan ahead and drive accordingly.
Driving to and from Walvis Bay International Airport
The drive from Walvis Bay International Airport to the CBD is 17 kilometres, and will take around 18 minutes to make the journey. After picking up your car hire, follow the signs to the M36. Take the motorway east towards the city and follow it right to the end of the road. Turn right at the roundabout onto B2, then take Sam Nujoma Avenue to Khomas Hochland Street in the CBD.
Handy tips for driving around Walvis Bay
● In Namibia, motorists drive on the left and overtake on the right.
● Speed limits range from 60km/h in urban areas to 120km/h on the motorway.
● Be aware of wandering wildlife while driving on country roads.
● Keep headlights on (due to the region's regularly dusty conditions).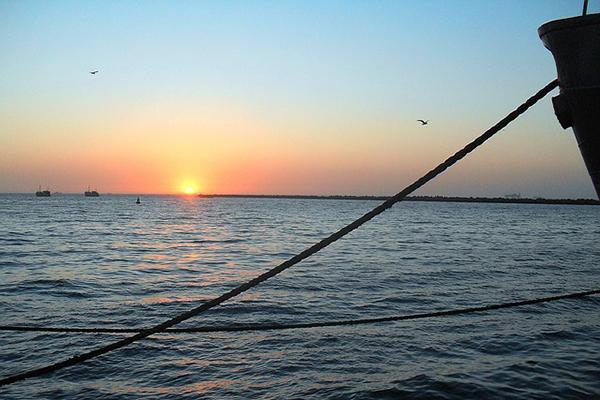 Where to park your rental car in Walvis Bay
Walvis Bay International Airport provides travelers with both short and long-term parking options. Park for N$15 for an hour, or N$90 per day in the short-term zone. Long-term parking begins at N$90 for one day, or N$360 for the week.
In Walvis Bay, 'no parking' zones are indicated by red and white signs. Yellow and white signal short-term parking, and diagonal markings are for motorbikes only. Free parking is available on The Esplanade along the waterfront.