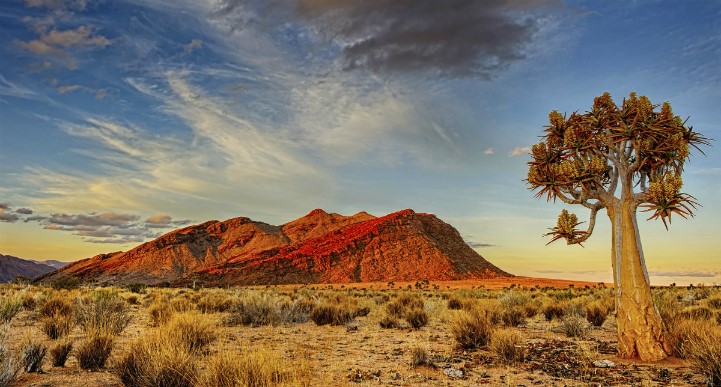 Namibia offers every imaginable adventure in Africa. Join a safari to one of southern Africa's best spots for wildlife watching. Find elephants, rhinos, big cats and more as you hang out of a jeep in one-of-a-kind national parks. Visit a desert oasis and endless sand dunes, and then catch an African sunset that lights the sky on fire. This raw wilderness will make for a trip unlike anything you've ever experienced before. Take your African adventure into your own hands by hiring a rental car in Namibia.
Searching for a Namibia rental car has never been easier
At AirportRentals.com, find the best car rental deal and get ready for an unforgettable trip. By using our quick, powerful search engine, you can compare top-notch rental companies in seconds. Click through car preferences (for example: pick-up location, type of car and number of passengers) to find what works best for your road trip in Namibia.
When you book a Namibia rental car with us, enjoy a hassle-free experience with no booking fees and 24/7 customer service.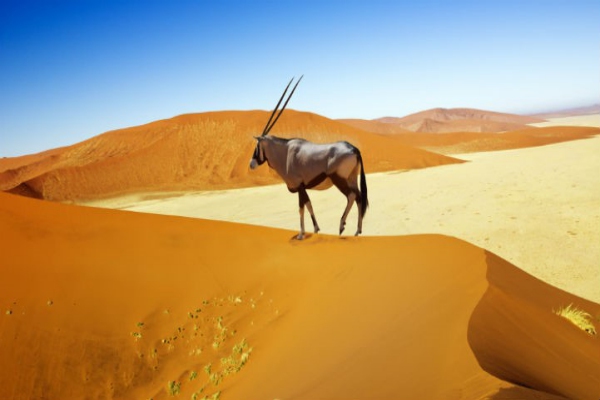 Locations for Namibia car hire
Where do you want to begin your African road trip? Airport Rentals supplies options in multiple locations. Start inland at Windhoek, and take in the bustling capital's clean streets and western architecture before venturing off to learn about Namibia's wildlife conservation on a big cat expedition, or discover the desolate coast desert, Namib named for its vastness, and surf sand dunes instead of waves.
Prefer to start at the beach? Begin on the west coast at Walvis Bay where you can hang out with pink flamingos, silly seals or swim with dolphins on a wildlife tour. Climb Dune 7 for a unique hike in the sand. Pro tip: head there before sunrise to catch an epic display of colour when the sand is still cool from the night.
Flying domestic to save time? There are cheap car rental options in Luderitz in the southwest or from Oranjemund near South Africa's border.
Car rental companies in Namibia
Search multiple rental brands quickly and easily to find what best suits your Namibia road trip. For those seeking a well-known supplier, take your pick between Thrifty, Budget or Avis. Book an economy deal with Europcar or AutoEurope to save on daily rates. Have you ever slept in a tent above a car? Hertz offers a unique pick up truck that allows you to do just that. Imagine spending the night listening to Africa's nocturnal wildlife from the comfort of your own car! Book with us for a great deal, no booking fees and 24/7 customer service.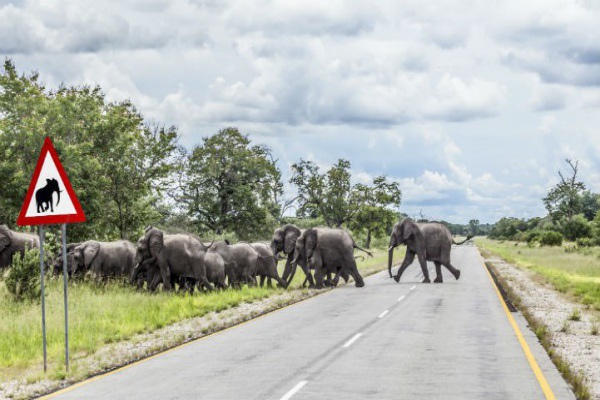 Driving laws in Namibia
● Drive on the left-hand side.
● All passengers including the driver must wear a seatbelt.
● Mobile phone use while driving is prohibited.
● The speed limit is the following: 120 km/h on motorways, 80 km/h on open roads, 60 km/h in towns and cities.
Tips for driving safe in your Namibia rental car
● Most petrol stations only take cash, keep this in mind.
● Keep change in the car for possible tollways.
● It's Africa! Watch out for a number of animals on the road including elephants, warthogs and kudus (African antelope).
● Roadblocks are common, always carry your licence in case you need to present documentation.
● Be careful in rainy season as some roads flood. Avoid water crossing in any situation.
● If you are travelling far, it's recommended to keep drinking water and a full fuel can in case of emergencies.
Now off you go on a wild African adventure you'll never forget!