Namibia's capital and largest city, Windhoek is located right in the geographical centre of the country. It is a modern and attractive city, where glass high rises mix with historical architecture and the downtown area has a huge range of shopping, dining and cultural attractions. It's an urban oasis amongst the safari lands of Namibia, and a great place to begin exploring.
From Windhoek, you can drive to many Namibian destinations within a day. Popular places include lovely Luderitz and Swakopmund which lie between national parks, ocean and desert, or Ondangwa and Tsumeb in the northern reaches of the nation. For an extended road trip, consider crossing the border into South Africa which is home to many iconic drives such as Route 62 and the Garden Route.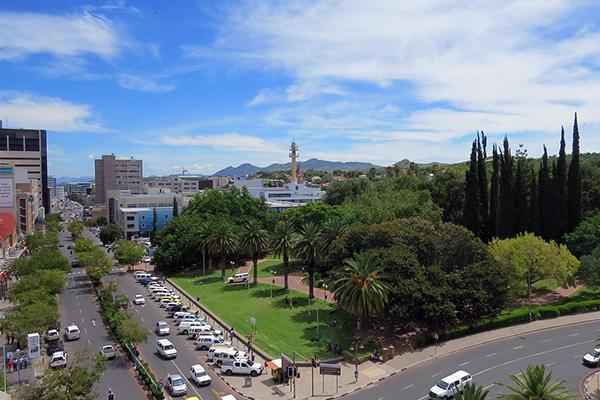 Find the best Windhoek Airport rental car
Track down the perfect rental car for a Namibian adventure with Airport Rentals. Our search engine makes it simple to get the right car at the right price, thanks to a range of options from multiple suppliers in Windhoek. Just enter your details to see a list of options, compare rates and features, and choose the one that works for you. Our team negotiates great deals on all brands, so you can rest assured you are getting savings as well as convenience.
Just plug in your preferences and peruse the resulting shortlist! Once you've found your ideal Windhoek Airport car hire, follow the secure booking process to lock it in - and call our friendly team, available by phone 24/7, with any questions.
Windhoek Airport (WDH)
The official name of Windhoek's travel hub is quite a mouthful: Hosea Kutako International Airport. It is situated around 45 kilometres from the city, and processes regularly scheduled flights to and from an array of destinations in Africa and Europe, from many different carriers (most domestic flights arrive to and depart from the smaller Eros Airport). In the terminal, travellers can make use of a restaurant, lounges, postal services, a bureau de change, tax refund facilities and more.
Rental car counters are easily located in the arrivals area of the terminal.
Guide to driving in Windhoek
Driving from Windhoek Airport to central Windhoek
It's a lengthy trip from the airport into the city in a rental car, but the route is straightforward. Departing the airport, turn right onto the B6 towards Windhoek and follow it through several small towns to the outskirts of the city. As you enter the suburbs, you will turn right at a T-intersection to remain on the B6 which is now also called Sam Nujoma Drive. Turn right when you reach Beethoven Street (just after the B6 becomes the C28) and follow your nose into central Windhoek.
Driving tips for your Windhoek rental car
Traffic can be heavy in Windhoek! Take care when navigating around the central city neighbourhoods, and try to avoid driving during peak commute times.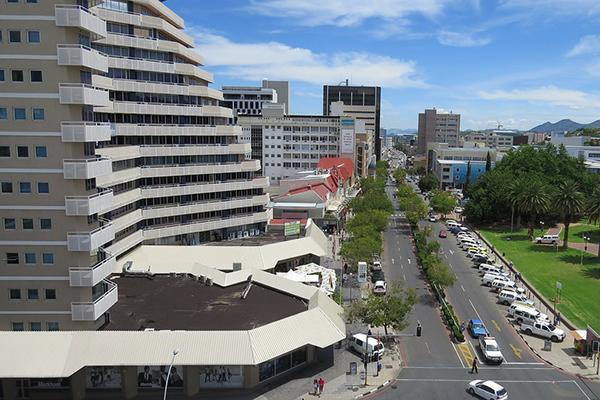 Namibia driving tips
● In Namibia, everyone drives on the left-hand side of the road. If you are used to driving on the right, we recommend taking a few hours on quiet roads to acclimatise.
● The speed limits are generally set at 60 kilometres per hour in urban areas, 120kph on sealed open roads and 100kph on non-sealed open roads.
● Parts of Namibia are remote desert. Always fuel up your vehicle when you have the chance, carry plenty of water for yourself and the car, and try to have some form of communication in case of breakdowns.
● Outside of the city, beware of animals on the road - particularly at dusk.
Parking options at Windhoek Airport and in Windhoek city centre
You will find both long and short term parking options at Hosea Kutako International Airport, charging an hourly or daily fee.
There is a mixed bag of parking in downtown Windhoek, with some parking meters, some parking garages with small hourly charges and some establishments offering free parking to customers. If you are staying in Windhoek, it is a good idea to find a hotel with parking included so you have somewhere to put your rental car for the night.