Tucked away in the Italy's northwest is Turin (Torino): a technological and industrial powerhouse and elegant aristocratic city with plenty of art and culture to entice visitors. Pick up a car rental from Turin Airport and your road trip options are wide open. It is set on the banks of the Po River, with foothills undulating the city's outskirts and the Alps visible in the distance. Fabulous examples of Baroque architecture add man-made charm, and Turin will wine and dine you to your heart's content.
Italy is called "God's Racetrack" due in part to its scenic roads, and you can enjoy these on the way to some fabulous destinations like Milan, Venice or Florence, all within an easy day's drive. Venture a little further and see Rome, or drive the length of the country for an unforgettable adventure. It's also a short drive from Turin to the borders with France and Switzerland.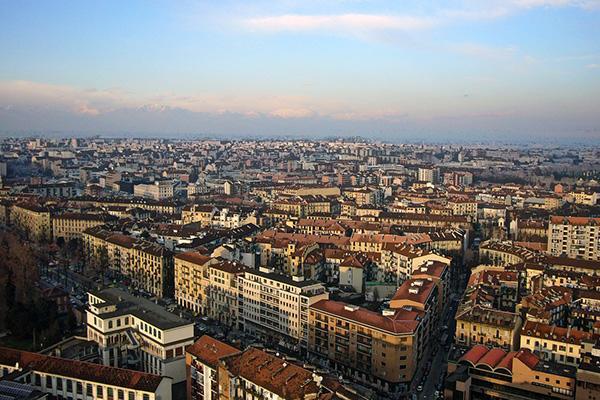 Book the best Turin Airport car rental
Avoid spending hours online looking for the car that suits your plans and budget - Airport Rentals can locate the perfect rental vehicle for you in a few easy steps. Enter dates and a few other details into our search engine, and you'll see a list of results all in one place, representing a huge range of options from many different rental suppliers. Whether you are looking for a luxury vehicle or a simple sedan, you can find it without fuss thanks to our database.
Grouped on one page, the sheer number of car hire possibilities can be overwhelming. Filter them down according to your preferences for transmission type,passenger capacity, brand and other categories to see only the ones that suit you. Found your ideal rental? Book it in on our secure site, and you are ready to roll.
Turin Airport (TRN)
Also called Turin-Caselle Airport, this bustling facility offers flights by a range of airlines between Turin and many destinations around Italy, Europe, North Africa and the Middle East. The terminal has free WiFi, a prayer room, a pharmacy, shops, restaurants and even a Cinema Museum. Car hire offices are located in the arrivals lounge and the multi-storey carpark.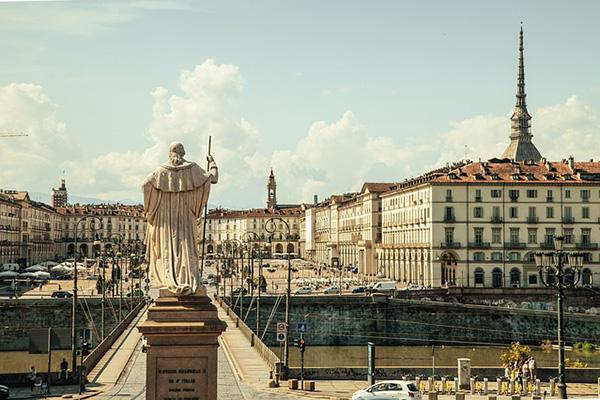 Guide to driving a rental car in Turin
Getting from the airport to central Turin
It is less than 20 kilometres from the airport to Turin's city centre. After leaving the terminal behind, get on the Via Torino/SP2 which soon becomes the RA10. Continue on this highway for much of the distance. It ends on the outskirts of the city, where you will exit onto Corso Grosseto and then turn left onto Via Chiesa della Salute. Turn left on Via Stradella, exiting the big roundabout onto Corso Principe Oddone. Turn left again on Corso Regina Margherita and find your way into central Turin.
Italy car hire driving tips
● Be prepared with cash when you hit the highways - there are many toll roads in Italy!
● Italy is blessed with scenic highways and byways, and this often means mountainous driving. Take care approaching corners and use your engine to slow down where possible.
● The fastest limit on highways is 130 kilometres per hour, but some are set at 110. 90km/h is the limit on local roads, and 50km/h in urban areas.
● The blood alcohol concentration limit for drivers in Italy is 0.05%.
● Italy's highway network involves a lot of numbers and letters, which can be confusing. Adding a GPS to your rental will save a lot of time.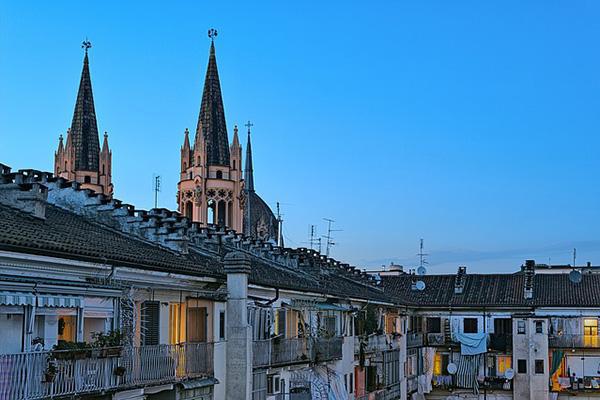 Parking at the airport and around Turin
Turin Airport's multi-storey carpark is directly in front of the terminal and offers many spaces with a fee of €5 for the first hour, lower rates for subsequent hours and €24 for 24 hours. Other options include the Long Stay park with a daily rate of €17, or the "Bye and Fly" park for short stays which is free for ten minutes, €6 for an hour and €40 for a day.
In the city, on-street parking is allowed where there are blue lines, and in the city centre, payment is generally required. You may find free street parking in outer suburbs. There are also many parking garages around the city where secure parking costs around €1-2 per hour.