Copenhagen, Denmark's capital, is a vibrant waterfront metropolis, regularly ranked as the happiest city in the world. It's also the perfect place to rent a cheap car and begin a road trip in Denmark.
Before you leave town, set aside plenty of time to see the many gems Copenhagen has to offer. The Tivoli Gardens and Little Mermaid sculpture are world renowned, and the Kronborg Castle is like something out of a movie. Simply walking through the city centre and admiring the historic architecture, tasting the delicious food and feeling the vibe of this exceptional city will be enough to make you want to stay a little longer.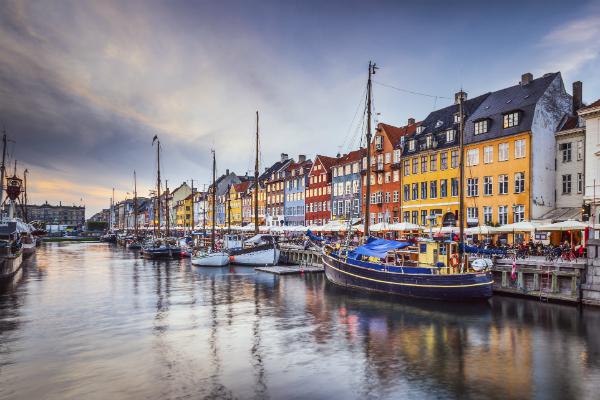 Finding the best deal on car hire in Copenhagen with AirportRentals.com
You can find the best deal on a Copenhagen car hire with Airport Rentals. The search function will use your travel dates to track down all available rental cars from leading rental companies at Copenhagen Airport, and display them in a single-page format so you can quickly and easily compare each deal.
If you have something specific in mind, such as a larger vehicle for a big group, an automatic model or a car that's fuel-efficient, you can use the filters to narrow down your results. Should you have any questions about the process, you can get in touch with the team with 24/7 assistance for a speedy response.
Once you've made your decision, it's an easy process to book securely online with instant confirmation.
Introducing Copenhagen Airport
The Copenhagen International Airport was once known as Kastrup Airport, and today is ranked as the most efficient airport in Europe, as well as being one of the best in the world for business travellers. More than 29 million passengers travel through Copenhagen Airport as they head to and from destinations all over Scandinavia and the world. There are regular domestic flights to and from nearby locations such as Sonderborg, Billund, and Aarhus.
When you're in the terminal, you'll have access to all the major facilities and amenities you would expect from a world-class airport. There are more than 120 shops on site, as well as a huge array of bars, cafes and restaurants. There are also business facilities, ATMs, currency exchange booths, and free WiFi throughout the terminal.
You'll find your car hire company in the Car Rental Centre in the western part of the airport.
A quick guide to driving in Copenhagen
When you arrive in Denmark, you'll be driving on the right-hand side of the road. Copenhagen is much like any other big city when it comes to traffic, although you'll certainly notice plenty of cyclists on the road - there are actually more people on bikes than there are in cars!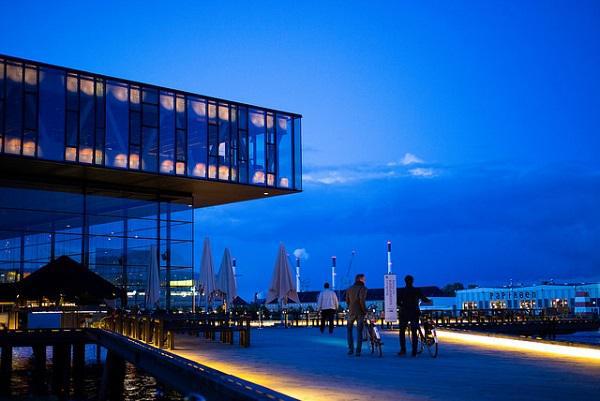 Image: Roman Boed
Driving from the airport to the CBD
The Copenhagen Airport is roughly 12 kilometres south of the city, and this trip should take you roughly 15-20 minutes in normal traffic conditions. As you leave the airport, take the E20 then follow it to the right to reach Sjællandsbroen. Veer right again onto Scandiagade and follow the O2 into town.
Tips for driving in Copenhagen
● Keep in mind that the speed limit in the centre of town is 40 kilometres per hour.
● Keep a keen eye out for all the cyclists on the road.
● A GPS will also be vital in helping you find your way around.
Parking at Copenhagen Airport
There are plenty of parks available at Copenhagen Airport, so all you need to do is choose the option that's best for you. The budget park is 7-10 minutes' walk from the terminal but is the cheapest, the direct parking is right next to the check-in area and is the most expensive, and the standard parking is a middle ground for both.
Parking in Copenhagen
All parked cars in Denmark require a parking disc to be displayed on your dashboard. This disc will come with your rental, just be sure not to move it while you're on the road. Bear in mind that parking is timed and the amount of time you have will vary, so always check signage. Within Copenhagen, there are four coloured zones that dictate hourly rates for parking (it gets more expensive the closer to town you are), and there are multiple large parking buildings that can make finding a spot a lot easier.