Did you know Denmark is consistently listed as one of the happiest countries in the world? Find out why when you land in Kastrup, located just outside Copenhagen. With a pre-booked rental car, you'll enjoy the freedom of exploring the region's top attractions, eateries and cultural sights.
Kastrup offers a number of hotspots outside the main city of Copenhagen. Plan a trip to the National Aquarium Denmark and Kastrup Fort. Spend a nice day relaxing at Amager Strandpark, one of the best beaches in the area, with water sports and cafés. Hang out in Naturcenter Amager, a lovely nature reserve perfect for picnics and walks. For a unique opportunity, visit the Kastrup Sea Baths for your chance to swim in the Oresund Sound with views of Sweden and Saltholm Island.
Tour more of this European country with your rental car and stop by Aalborg, Aarhus, Billund, or even Ronne, located on Bornholm island on the Baltic Sea.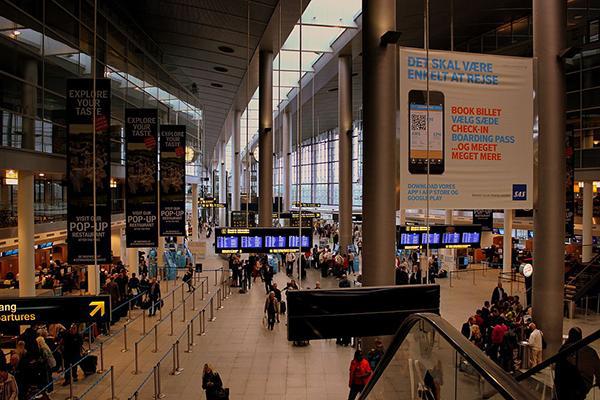 Image: calflier001, CC BY-SA 2.0, via Wikimedia Commons
Hiring a car in Kastrup with Airport Rentals
Secure a cheap car hire for your European adventure with Airport Rentals! Let us do the hard work to find top deals from multiple suppliers and organise them for easy comparison on one handy page. Scroll through numerous car types from petrol-friendly compact cars to luxurious SUVs. Click on the preference filters to narrow your search down to your favourite rental car options until you find the perfect option.
Complete your Kastrup booking on our secure site and enjoy instant confirmation and online reservation management. If you need a hand along the way, reach out to our friendly 24/7 customer service team.
City Guide to Kastrup
Situated across the Kobenhavns Havn as a suburb of Copenhagen, the town of Kastrup is home to over 40,000 residents. As host to Denmark's main transport hub, Copenhagen Airport, the city is the gateway to the rest of the county.
Flying in or out of Copenhagen Airport? Pick up or drop off your rental on-site.
Guide to driving a rental car in Kastrup
Driving from Kastrup to Copenhagen and to the Copenhagen Airport
The Copenhagen Airport is situated on the east side of Kastrup and takes around ten minutes to reach depending on your starting location. Head north along Englandsvej/Route 221, then turn right to merge onto E20 toward Malmø/Lufthavn. Take exit 16 toward Kastrup/Lufthavn Cargo and turn right onto Amager Strandvej to reach the airport grounds.
Head to Copenhagen from Kastrup in under 20 minutes. From the city centre, take Kongelundsvej north, turn left onto Vejlands Alle, then take a right onto Ørestads Blvd. Last, turn left onto Amager Boulevard to across the river into the downtown region.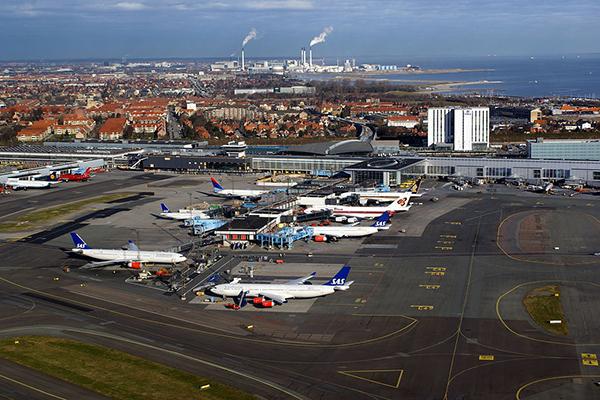 Image: By Thue C. Leibrandt (Own work), CC BY-SA 3.0, via Wikimedia Commons
Driving tips for your Kastrup rental car
Kastrup is cycle-friendly, much like the rest of Copenhagen. Be aware of multiple bike paths, crossings and cyclists whilst driving in the region.
● Drive on the right side of the road and overtake on the left.
● Always give way to buses, pedestrians and cyclists.
● Speed limits are as follows: 50 km/h in urban areas, 80 km/h in rural areas and up to 130 km/h on motorways.
● Stick to the speed limit - speed cameras are placed throughout the country.
● All passengers must wear a seatbelt.
● Use a GPS if you are unfamiliar with the local language, as road names can be confusing.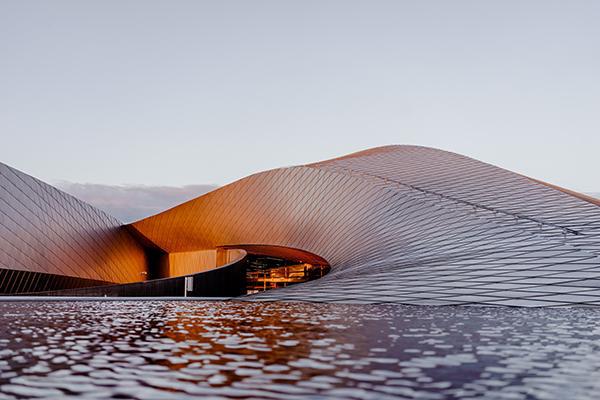 Parking in Kastrup and around Copenhagen
To park in Denmark, a parking disc is required for all vehicles and is given with rental cars. It is used for free parking spots as a clock to time your length of stay as a time restriction will be enforced. Display it on the dashboard for the duration of your rental. On-street parking can be difficult to find during weekdays in downtown Copenhagen, but there are many parking garages in the area. Be sure to abide by posted signs regarding time limits and hourly rates. Another option is to leave the car hire at your accommodation provider and use public transportation to visit the city.
Plan a trip to neighbouring countries using our Europe driving guide. Check out Sweden, Germany, the Netherlands and more with your airport rental car.