It may be a quiet town tucked into the heart of Fairfax County, but Vienna is a lovely city with a thriving local community who take pride in their town's history and clean, green image. It also makes for a great base from which to rent a car and explore the surrounding area and the state of Virginia.
Inviting restaurants and quaint shops sit along the main tree-lined street (Maple Avenue), demonstrating the warmth of creativity of Vienna's residents. The performing arts scene is big in Vienna, with the nearby Wolf Trap indoor-outdoor music venue drawing in thousands of visitors each year.
When you're ready to explore more of the area in your car hire, Washington DC is just 10 miles away, and a road trip through beautiful Virginia is always a great idea (especially in spring).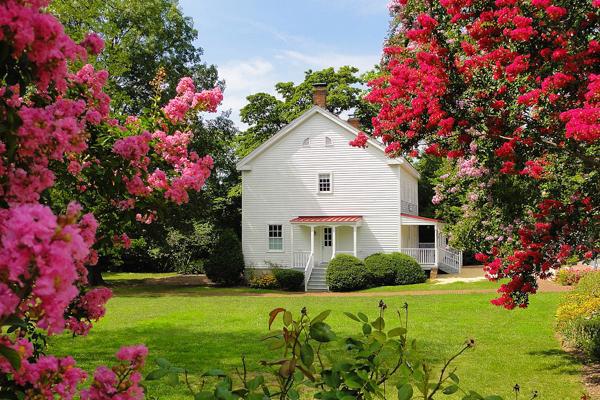 Image: Ron Dicker (Own work), CC-BY-SA-4.0, via Wikimedia Commons
Grab a cheap rental car in Vienna with Airport Rentals
Tick another item off your holiday to-do list when you use our powerful search engine to find a fantastic Vienna rental car at a great price.
Pop in your travel dates, click 'search' and watch as multiple rental car options across a variety of brands generate for easy comparison. The easy-to-use filters allow you to sort your results by preference and narrow down your choices. Looking for a family-friendly van? An SUV or compact car? Find exactly what you need in just a few clicks with Airport Rentals, the one-stop shop for all your car hire needs.
Choose your preferred transmission, brand and car style, and when you're ready to book, do so securely with instant confirmation and no hidden fees. Our customer service team is prepared to assist you in any way, at any time.
A brief look at the city of Vienna, VA
With a population of around 16,000, Vienna is a quiet place in the middle of busier cities such as Centreville and Arlington. Washington Dulles International Airport is the nearest airport, located 25 minutes northwest of the town. The proudly green city is serviced mainly by public buses, with the closest Amtrak train line located on the south side of Fairfax (a 22-minute drive away).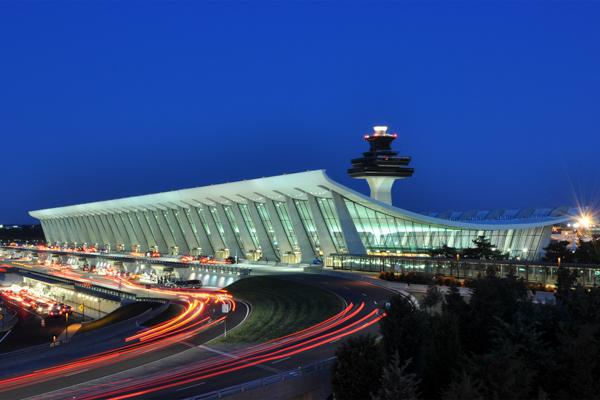 Image: Joe Ravi, CC-BY-SA-3.0, via Wikimedia Commons
Driving around Vienna in your car hire
Maple Avenue is the main street in Vienna, which runs straight down the middle of the town. Traffic is not heavy (even at peak hours), so you'll have no trouble getting around in your Vienna car hire.
Getting to and from the airport
To get from Vienna to Washington Dulles International Airport, head out onto Lawyers Road, then turn right onto Hunter Mill Road. Keep right at the fork to stay on Hunter Mill Road, then merge left onto VA-267. Take exit 9a to reach the airport. The 13-mile journey will take around 25 minutes. Note the highway is a toll road.
Handy tips for driving a car hire in Vienna
While Vienna itself is easy to get around, it pays to freshen up on the local road rules before setting off in your rental car.
● In Virginia, if a school bus is flashing its lights, traffic must come to a complete stop in both directions.
● Many intersections in Virginia allow you to turn right on a red light. A sign will be in place to tell you otherwise.
● HOV (high occupancy vehicle) lanes, which are indicated by a white diamond and a number, indicate the minimum number of passengers you need to drive in that lane.
Check out our USA driving guide for more information.
Where to park your rental car in Vienna
Vienna has plenty of on-street parking, surface lots and garages throughout the downtown area. Most major attractions also provide parking. Always double check any time restrictions before leaving your Vienna rental car.