Dreaming of a leisurely holiday with relaxing activities and fewer crowds? Punta Gorda, with its balmy Florida weather and laidback charm awaits your visit. Explore the panhandle state with an affordable rental car to get you to all the best sights.
Stroll along the Charlotte Harbour and visit Fisherman's Village for waterfront shopping and fill up on fresh seafood at one of the many harbour restaurants. This area is recognised for its incredible sailing. Book a day tour and cruise through the man-made waterways out to the Gulf of Mexico. Curious about Florida's native flora and fauna? Visit the Peace River Wildlife Center or book an eco-tour through the Everglades.
Drop your rental off at one of these nearby cities: Fort Lauderdale, Miami, Tampa or experience theme park mania in Orlando. Interested in a cross-country road trip? Head to the West Coast making stops in New Orleans, San Antonio, Phoenix and arrive in California's favourite city, Los Angeles.
Hiring a rental car in Punta Gorda
Hire a cheap rental car with Airport Rentals to maximise your Florida holiday. We simplify the booking process with three easy steps. First, enter your Punta Gorda trip details into our search engine. Next, compare multiple rental car hires for your desired dates and select the right deal for your upcoming trip. Finally, complete your booking on our secure website. The whole process takes just a few short minutes. Need a hand? Call or email us at any hour of the day.
With access to multiple brands all in one spot, you have the power of choice. Grab a compact car to save on petrol or a convertible to enjoy the Florida heat. Avis offers mini buses for large groups. Alamo, Hertz and Budget are also on-site at the airport.
Plus enjoy zero booking fees, and handy benefits like free cancellation and unlimited mileage.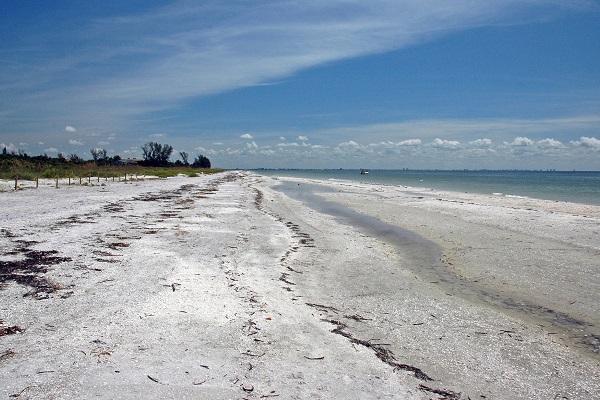 Image: James St. John
Punta Gorda Airport (PGD)
Each year Punta Gorda Airport serves over one million passengers. Once an army air field, it's now home to the Florida International Air Show held each October featuring military demonstration teams and raising money for local charities.
The Bailey Terminal is the airport's only terminal which has six gates. Grab a drink and a bite to eat at The Junction or the SkyView Cafe. Access the complimentary WiFi from anywhere in the terminal. Find your rental car kiosk in the Rental Car Center just north of the terminal near the short-term parking lot.
Driving from the airport to Punta Gorda
The airport is located five kilometres southeast of Punta Gorda making it a quick trip from the airport to your desired destination. Exit onto Airport Road and take a right onto Taylor Road. This will bring you into the city center in just six minutes. Follow the same route to head across the Peace River to Port Charlotte by hopping on US-41 N from Taylor Road.
Driving your rental car in Punta Gorda
Follow these tips for driving your car hire in Florida:
● Legal speed limit signs are posted on the right side of the road.
● The law requires every passenger to wear a seatbelt.
● Right turns on red are allowed unless stated otherwise, treat it as a stop sign and only turn if there is no oncoming traffic.
● Keep change in the car for tollways.
● For more tips, read our USA driving guide.
Parking at the airport and in the city
Parking is easy at Punta Gorda airport. Enjoy two free hours in the short- and long-term parking lots, both located next to the airport. The short-term lot has a maximum charge of $24 per day while the long-term is $11 per day. Pay by credit card at the gate or bring your ticket inside the terminal to the pay station near baggage claim to pay with cash.
Most hotels, motels and inns include parking spaces for guests in Punta Gorda. If not, ask your concierge for recommended parking. If you're visiting downtown, a public parking garage is available and local attractions often provide parking lots for guests.