Aberdeen is a city in the United Kingdom located on the east coast of Scotland. The entire town is known for its granite, which is used throughout the city for countless buildings, and is how it has earned its nicknames of 'Granite City' and 'Grey City'. It's also famous for its sandy beach just minutes from the centre of town, and for its surrounding historic castles, coastlines, and stunning natural scenery. You'll see it all when you rent a car at Aberdeen Airport.
Scotland is a fantastic location to explore with a car hire. From Aberdeen, you can head across to Inverness to see its castles and 18th-century Old Town, or down to the major cities of Edinburgh and Glasgow where centuries of history collide with modern-day culture. Also, thanks to its northern location, Aberdeen is the perfect starting point for an exciting one-way road trip down through the UK, finishing in London.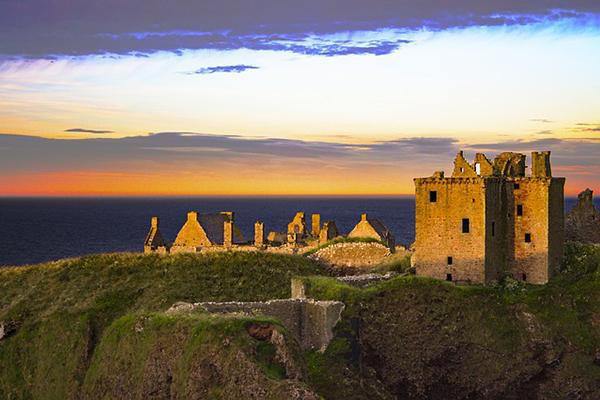 Find top deals on car hire at Aberdeen Airport with AirportRentals.com
Easily view car hire available from leading hire companies at Aberdeen Airport in one place with Airport Rentals. Each search generates an up-to-date list of vehicles, displayed with the cheapest car hire options at the top of the page, and detailed information about the features of each vehicle.
Simply enter your Aberdeen travel dates to get started, and scroll through the list of available rentals from a range of suppliers to find the perfect car hire for you. Book immediately and securely once you've made your decision without paying any extra fees. Plus, you can manage your booking online, and get in touch with Airport Rentals via 24/7 phone support at any time should you need assistance.
Introducing Aberdeen Airport
Aberdeen International Airport (ABZ) is a busy terminal that sees roughly 3 million passengers every year. Flight routes to and from Aberdeen include locations all over the UK and the world, such as Dublin, Newcastle, Manchester, and Paris.
The terminal is well-equipped with facilities for your visit. This includes restaurants and bars, shops, ATMs, payphones, and free WiFi throughout the airport. There is a car hire building just outside of the terminal where you can find all the on-site rental companies. To get there, simply follow the covered walkway from the arrivals area to pick up your car hire.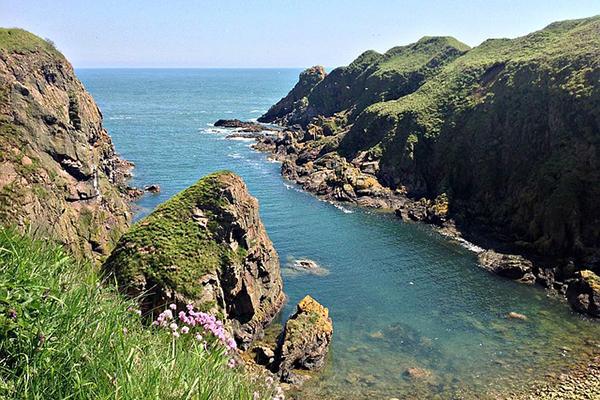 Your guide to driving in Aberdeen
Driving from Aberdeen Airport to the CBD
Aberdeen Airport is just under seven miles from the city, so this drive should take 20-25 minutes in your car rental. When you leave the terminal, follow the road to the roundabout and turn left onto the A96. You will drive through the small village of Brucksburn, then turn right onto Inverurie Road. Continue following this main route towards Aberdeen, and go straight through the roundabout to keep driving along the A96 and into town.
Tips for driving in Aberdeen
Driving in Scotland - and on the left-hand side of the road - may be a new experience for some, so get ready for driving your car hire in Aberdeen with these tips.
● Note that there are no toll roads in Scotland, but there are some tolls in England and Wales so you will need to be prepared if you plan to cross the border.
● Most motorways have speed limits of 70 miles per hour.
● You may encounter wildlife such as sheep on the roads in rural areas. Be patient and drive slowly enough for them to move out of the way.
● Hand-held phones are illegal to use in Scotland, but you may use a hands-free device.
● If you visit Scotland in winter you will need to be ready for ice and snow on the roads, so read our tips for driving in wintry conditions in the UK before you arrive.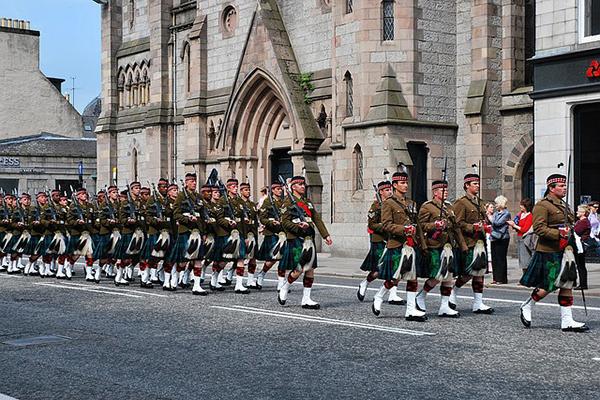 Parking at Aberdeen Airport
Choose from short-term, long-term, and priority parking at Aberdeen Airport. Short-term spaces cost GBP£2.50 for the first 20 minutes, and GBP£6 for the first hour. The long-term stalls offer free regular shuttle buses to the terminal and cost GBP£21.50 for the first 24 hours. You can also book your spot online before arriving at the airport.
Parking in Aberdeen
Public parking is widely available in Aberdeen, with lots at Union Square, the Bon Accord Centre, and Trinity Centre shopping areas. Some areas are free, and many areas cost GBP£2.20 for up to two hours.