Breathtaking views of snow-capped mountains, cobbled streets running through market stalls, ancient castles atop lush green hills, and a stunning river flowing through the city are just some of the things that Inverness, Scotland has to offer. Famous for bagpipes and, of course, the fabled Loch Ness Monster, the city has a vibrant Gaelic culture to this day, and is home to an abundance of events and festivals throughout the year. Known as the Highland Capital, Inverness has everything you could possibly need for an exciting Scottish adventure.
Surrounded by lochs and outlying villages, and with the north of Scotland right on your doorstep, renting a car in Inverness is the perfect way to get around the country.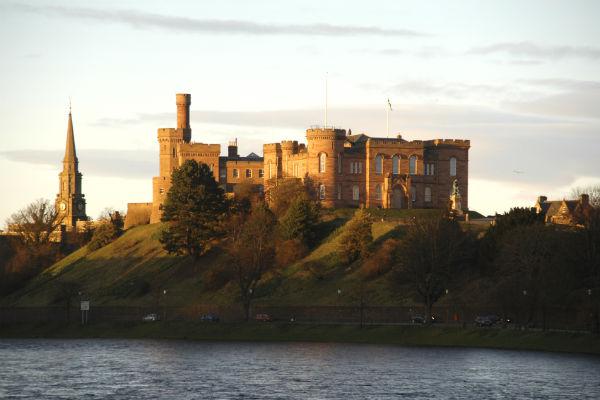 Road trip around the Highlands with Airport Rentals
When you're planning a holiday, renting a car is often the last thing on your mind. Tick it off your to-do list in a few simple clicks by visiting Airport Rentals. Enter a few basic details about your holiday, hit 'search' and find the perfect vehicle for your trip to Inverness.
We work with an extensive network of suppliers to bring you the best deals. Whether you're after a luxurious SUV, a minivan for your family, an economy or compact car, you can narrow down your search using our handy filters. With no booking fees, secure online booking, and 24/7 customer service, why would you look anywhere else?
A quick guide to Inverness Airport
Inverness Airport is the gateway for people travelling to the north of Scotland. In 2016, British Airways began a daily service to London Heathrow Airport, which enables travellers to easily access Scotland's stunning Highlands. Touch down in Inverness Airport's beautifully laid out terminal and enjoy a bite to eat and a coffee at one of the cafes. Browse through novelty stores or check your emails using the free WiFi before heading on your way.
You can pick up the keys to your rental car at your company's designated kiosk, located either inside the terminal, or outside to the left of the building, depending on your chosen company. If you need assistance locating them, one of the airport's friendly staff will be happy to point you in the right direction.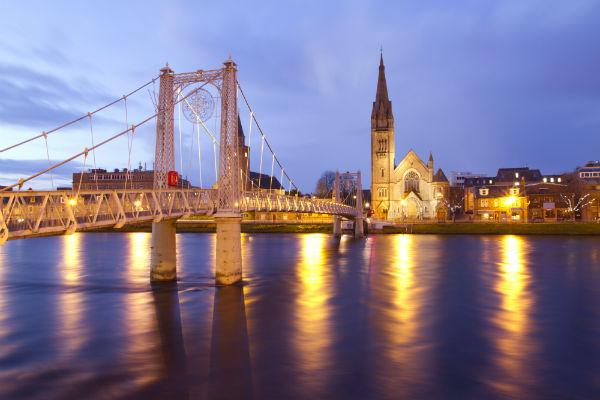 Driving from Inverness Airport to the city
Just 13 km northeast of the city, Inverness Airport is an easy 15-minute drive to and from the CBD. Pick up your rental car keys, hop on the A96 highway and take it straight into the city centre. If you prefer to pick your rental car up from the city, there is a bus service that will take you there. Alternatively, hail a taxi.
Handy tips for driving in Inverness
Whether you're new to driving in Scotland or you're an old hand, it's always good to have a few tips in mind before you hit the road.
● Remember to keep left while driving in Inverness and in rural areas.
● You can drive in Scotland on a valid licence from your country of origin.
● Speed in Scotland is measured in miles. Limits will be signposted in the city and in the countryside.
● Prices for petrol and diesel are measured in litres.
● In rural areas, some roads are single lane, with intermittent passing bays.
Where to park at the airport and in the city
At Inverness Airport, both short- and long-term parking is available. The short-term parking zone is just outside the main terminal and begins at £3.40 an hour. Long-term parking can be found just to the right of the building, and begins at £11 per day for up to 72 hours. If you'd like to park for longer, the fee is reduced to £6.80 per day.
Within Inverness City, there are specific car parking areas, starting at £1.40 per hour. Parking on the city streets is monitored by metres, and starts at £0.50 per hour. Prices and regulations vary, so always be sure to double check before you park your hired car.