Modern high rises, colonial architecture, beaches and more: Lima, Peru is a fantastic medley of sights and experiences. There are many and varied neighbourhoods spread along the Pacific coastline, and they all buzz with life - nightlife, fantastic restaurants serving up Peruvian cuisine, music, art and more. It doesn't look like much at first glance, but scratch the surface and Lima is guaranteed to show you a good time before you head out to explore with the freedom of a rental car.
Once you depart the city and hit the road, there are many places you could go: north to Chiclayo and Piura, south to Arequipa, or inland to Cusco, the many parks and reserves and the borders with Brazil and Bolivia. A rental car deal will open up the possibilities for a fantastic holiday in Peru - so read up on our tips for a foreign road trip and start dreaming of Peruvian highways!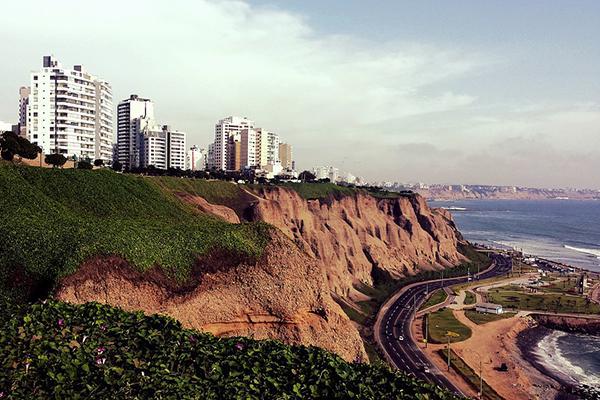 Get the best car hire in Lima
You could spend hours searching the internet for car hire specials and the perfect rental car for your Peru road trip plans, but why would you when Airport Rentals can do it all in seconds? Enter your travel details and hit the search button to see a range of options from a variety of rental suppliers in Lima with low rates and special deals thanks to our negotiations on your behalf.
Comparing the many possibilities for a car hire is easy with the handy filters. Pick your preferences for transmission, vehicle type, rental brand and more, and see only the options which suit your needs. Once you have found your wheels, you can make a booking in just a few steps. There is a team of friendly and knowledgeable rental consultants available by phone 24/7 to answer any questions and guide any part of the process.
Lima Airport (LIM)
Officially named Jorge Chávez International Airport, the airport located just outside of Lima is Peru's main international and domestic air hub. The modern glass-fronted terminal houses many shops, dining outlets, various VIP lounges, money services, an onsite hotel and everything else a traveller might need. There are counters for several car rental suppliers on site.
Guide to driving a rental car in Lima
Have a safe and enjoyable trip with our tips for driving in Lima and beyond.
Driving from Lima Airport to the city
It's a trip of around 12 kilometres from the airport into central Lima, but it can take half an hour or more in traffic. Turn right out of the airport onto Vía Expresa Elmer Faucett and continue as it crosses the Rimac River, then turn left into Avenida Argentina. This will take you directly to the central city area.
Peru car hire driving tips
● In Peru, traffic moves on the right-hand side of the road, and overtaking happens to the left.
● Peruvians are known to be aggressive drivers, with little regard for staying within lane markings. Always drive defensively and don't expect other road users to follow the rules.
● Lima is home to a third of Peru's population, and with so many people using them, the roads are often clogged. Expect traffic in the city!
● Navigating in Peru can be tricky. We recommend adding a GPS to your rental and downloading some road trip apps for a smooth journey.
● The blood alcohol concentration limit for driving in Peru is 0.05%. It is always safest to abstain entirely from drinking before driving.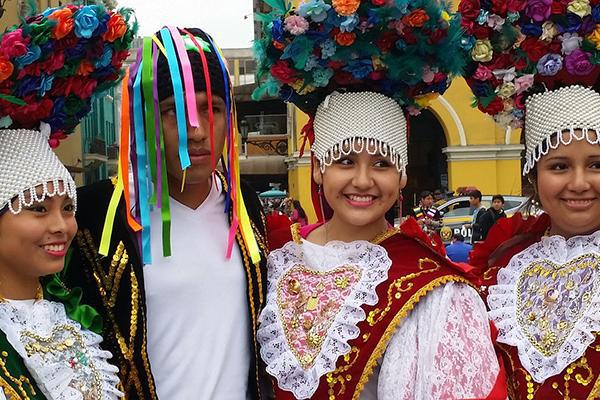 Parking at Lima Airport and around Lima
The short-term parking at Lima Airport costs S/. 7 per hour. Long-term parking is available in a designated area to the right of the parking lot entrance, and costs S/. 49 per day.
You will likely need to pay for secure parking in downtown Lima, which can be found at hotels and other parking buildings around the city. If you are staying in the city, it's a good idea to find a hotel with a parking spot included.
Lima Airport Terminal Map
Lima Airport, also known as Jorge Chávez International Airport is Peru's main international and domestic airport. The airport is located in Callao, 11km from the centre of Lima.