Landlocked on the diverse continent of South America and tucked amongst the towering Andes Mountains lies a country offering one-of-a-kind experiences for its visitors; Bolivia offers adventure in every direction, beginning with the Amazon Basin rainforests to the west which border the expansive country of Brazil. It shares the continent's largest lake - Lake Titicaca - with Peru to its east, and hosts the world's largest salt flat in its southeastern corner.
A rental car will give you access to the best vistas and must-visit locations. Plan your trip today!
Get swept away by Santa Cruz's charming colonial architecture in Bolivia's most populated city. Enjoy the tropical, relaxed vibe of Santa Cruz and explore the nearby national parks. You can even cross into Chile or Argentina from the south - the adventures are limitless when you hire a car in Bolivia.
Why book with Airport Rentals in Bolivia
Simplify your car hire search using Airport Rentals, great for its convenience and tremendous savings. Our user-friendly site allows you to compare deals from top-rated car suppliers and numerous car types in many locations.
A quick search of your desired location and travel dates will give you access to a list of available inventory, which you can then narrow down by preferences, such as brand, transmission type and more. Find anything from a compact, zippy vehicle to a spacious and luxurious SUV.
Confirm your choice instantly on our secure site, plus organise any add-ons like a GPS unit or car seats saving you time at your pick-up point. If you have any questions along the way, don't hesitate to reach out to our knowledgeable customer service team, available morning, noon and night.
Rental locations in Bolivia
As the capital, La Paz is the assumed route for most visitors to Bolivia, but there are more options for renting a car in this South American country.
La Paz - Known as the highest administrative capital in the world, La Paz spills over hills and valleys as jaw-dropping mountain scenery envelopes the bustling metropolis. Although a contradiction to Bolivia's countryside, its lively atmosphere will grow on you quickly. Land at El Alto International Airport and collect a vehicle onsite to start your holiday, or choose to pick up a rental car in downtown La Paz, situated in the northeast. Drive to the city's best viewpoints to enjoy the towering Andes Mountains and continue south stopping by Cochabamba and onto Santa Cruz, or experience the world's largest salt flats with a trip to Uyuni for an out of this world experience.
Santa Cruz de la Sierra - Collect your car hire at Viru Viru Airport, situated northeast of Santa Cruz or at one of the depots downtown to make the most out of your city experience. As the country's commercial centre, it offers a plethora of cultural sights, plus mouth-watering eats and a lively nightlife. Situated near the foothills of the Andes Mountains, the climate is tropical and warm all year round. Enjoy the Spanish influence scattered throughout the city and trade in the cosmopolitan sights for nearby nature spots such as Amboro National Park. Road trip through national parks and onto cities such as Cochabamba and La Paz, but fair warning any road trip through this mountainous country takes longer than planned so give yourself a few days and make stops along the way.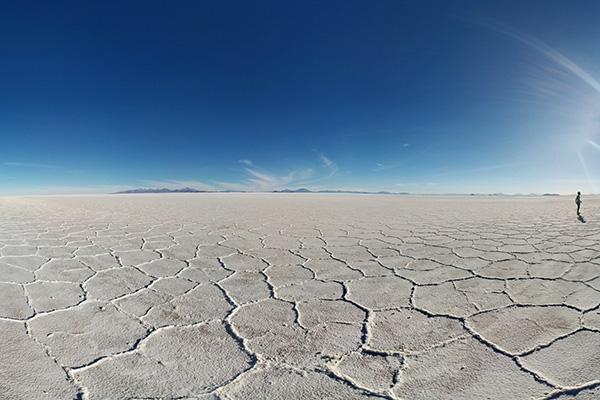 Rental companies in Bolivia
Airport Rentals only offers car hires from highly-rated car suppliers and Bolivia is no exception. Find and compare top international providers that are consumer favourites and household names. Save with Europcar rental and receive exclusive benefits such as breakdown assistance. The option of free cancellation is included with every rental from Budget and special deals are offered daily. Collect a car from Avis in Santa Cruz to enjoy unlimited mileage on your journey. Choose from petrol-saving economy cars, reliable SUVs for those exciting country roads or even pick up trucks to manoeuvre goods or belongings - all available with each trusted rental company.
Take note most vehicles in Bolivia are manual transmission. If you prefer automatic, be sure to check in with your desired rental company well in advance to try to secure one for your trip. Confirm your booking with Airport Rentals for free additional benefits and convenient rental car services.
Road rules in Bolivia
Familiarise yourself with Bolivia's rules of the road to help get you comfortable and ready for the driving experience.
● In Bolivia, motorists drive on the right-hand side of the road. If you are driving in the Yungas to the Amazon region, most vehicles drive on the left for safety reasons. (This road is often referred to as one of the world's most dangerous roads, and we don't recommend it for inexperienced drivers).
● The national speed limit is 80kph (50mph).
● Drivers must carry a valid driver's license, registration and insurance documents.
● The use of seatbelts is not enforced, but recommended for everyone in the vehicle.
● Mobile phones may only be used with a hands-free device.
● Minimum rental car driving age is 25 years old.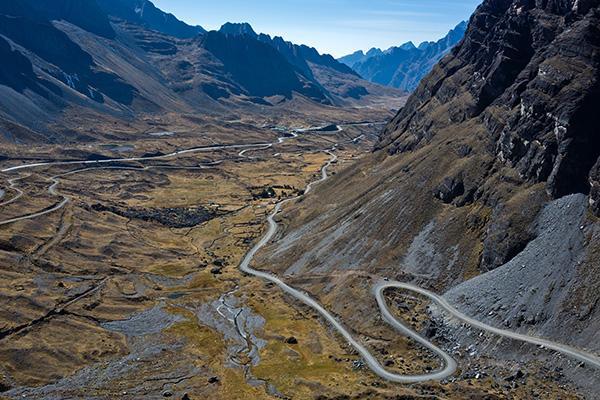 Driving tips for Bolivia
Although rare, accidents and breakdowns happen. Be sure to prepare yourself and the car with any necessary items if either event occurs and take note of the following driving tips that will help you navigate Bolivia.
● Bolivian roads tend to be windy and dangerous at times, always slow down on the mountain roads.
● Keep a full tank of petrol when possible as petrol stations are sparse outside the cities.
● For overnight parking, use a secure hotel lot or park in a well-lit area.
● Don't leave valuables in the car hire.
● City roads are well maintained, but beware of unpaved roads, potholes and washouts during rainy season when driving outside major cities.
● Avoid driving at night as many roads are not well-lit and local vehicles often operate with poor headlights.
You are ready to enjoy the mountainous country of Bolivia from the driver's seat. Safe travels!