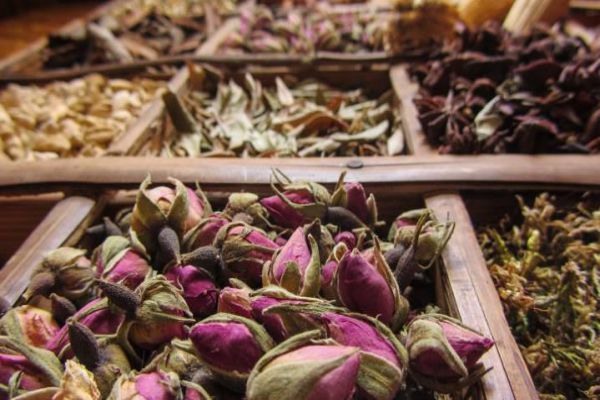 Image: Pixabay
Discover the best of Moroccan culture, history, and cuisine when you visit the colourful city of Marrakech in northern Morocco. Hire a cheap rental car to explore ancient monuments, museums and the intriguing Old City. Delight your senses in the souks quarter and spend some time wandering through the maze of market stalls. Finally, a trip to Marrakech wouldn't be complete without a visit to the spectacular gardens and museum at the Jardin Majorelle.
Marrakech is the perfect spot to begin your Moroccan road trip. With a well-maintained network of highways, other popular destinations such as Rabat, Casablanca, Fez, and Agadir are all within reach.
Booking a cheap Marrakech rental car with Airport Rentals
Secure your rental car reservation for Morocco in just a few clicks with Airport Rentals. First, choose from an airport or city pickup in Marrakech. To view the fleet of available cars, simply pop in your travel dates and hit 'search'. Compare deals from big-name hire companies such as Avis and Budget. Use the preference filters to narrow your search and compare vehicles by make, size, transmission type and more.
Receive instant confirmation when you complete your secure booking, without the worry of hidden fees or charges. Feel free to contact our friendly customer service department 24/7, should you need any assistance.
Marrakech Menara Airport (RAK)
The Marrakech Menara Airport is located 6 kilometres southwest of the city centre and services 4 million passengers a year. The airport operates both international and domestic flights to popular European and Moroccan destinations.
The modern airport has two terminals within one building and offers a range of passenger services such as ATM's, currency exchange and WiFi (for a fee). Food outlets and retail stores are accessible to passengers in both the arrival and departure areas.
To pick up your keys and start your Moroccan adventure, head to the arrivals area in your designated terminal where you will find the car rental service desks. Alternatively, if you made arrangements to collect your hired car from Marrakech city, head downtown via taxi (USD$20) or the airport bus.
Guide to driving a rental car in Marrakech
Follow our driving tips and advice to have a safe and pleasant driving experience on your Moroccan vacation.
Driving from the Marrakech Menara Airport to Marrakech city centre
The city centre of Marrakech is an easy drive from the Menara Airport and will take roughly 15 minutes. Exit the airport and follow Avenue Guemassa north. Continue straight onto Boulevard Al Yarmouk and follow this road to Marrakech.
Driving tips for your Marrakech rental car
Avoid driving in the Old City where the narrow streets are not accommodating to vehicles. Consider leaving your car at the hotel or use one of the nearby parking lots.
Morocco car hire driving tips
● Drive on the right side of the road.
● Drive defensively as local drivers often ignore the road rules and can drive aggressively.
● Keep some cash on you when using the major highways as most are toll roads and attract a small charge.
● Take extra care when driving in high-traffic areas, particularly where roads are shared with pedestrians and animals.
Parking options at the Marrakech Menara Airport
There is plenty of parking available at the Marrakech Menara Airport, with over 1000 short-term and long-term parking spaces. The parking facilities are conveniently located opposite the terminals.
Parking options in Marrakech city centre
On-street parking is available in Marrakech for a small fee. Be sure to park in designated areas or risk an expensive parking fine. Red-and-white painted lines indicate no parking.