La Paz is the capital city of Mexico's Baja California Sur, but it's a veritable melting pot of cultures and a holiday destination that's becoming more popular by the minute. With its multitude of local attractions and central location on the peninsula, La Paz is the perfect location to hire a rental car.
The town is all about the laid-back beach vibes of a resort destination. You can spend your days relaxing on the sand, investigating the shops, dining on the exceptional fare at local restaurants, or taking day trips to nearby towns such as Todos Santos and San Jose del Cabo. The Whale Museum is a popular attraction, and the whale shark snorkelling tours are definitely something for the memory books.
Rent a car in La Paz to see it all on the Baja California peninsula.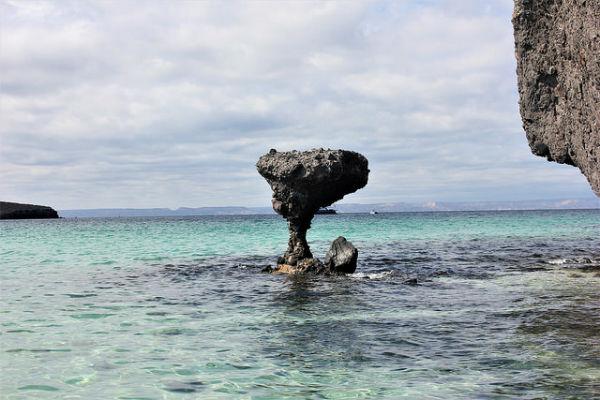 Image: Charlie Marchant
Booking a cheap La Paz car hire with AirportRentals.com
Get your La Paz car hire sorted quickly with Airport Rentals by using our powerful price comparison tool find the most suitable vehicle for your trip. Simply enter your travel dates, to generate a list of available car rentals at La Paz Airport.
From there, you can either scroll through the options to find the best rental car for you, or you can further refine your results by filtering for vehicle type and size. Should you have any questions, feel free to get in touch with our 24/7 assistance line.
Once you've made your decision, you can book securely online for no additional cost.
Welcome to La Paz Airport
La Paz Airport's formal name is Manuel Marquez de Leon International Airport, and it's just 20 minutes from the city. More than 800,000 passengers pass through this facility each year, with that number growing as the town becomes more popular. There are regular flights to international and domestic locations such as Mexico City, Cabo San Lucas, and Loreto.
If you've got some time to spare in the airport, you'll have access to a range of amenities such as shops and restaurants, ATMs, and WiFi for Prodigy account holders.
You'll find the car rental desks in the arrivals hall of the terminal, where you can pick up your keys and head outside to pick up your La Paz car rental.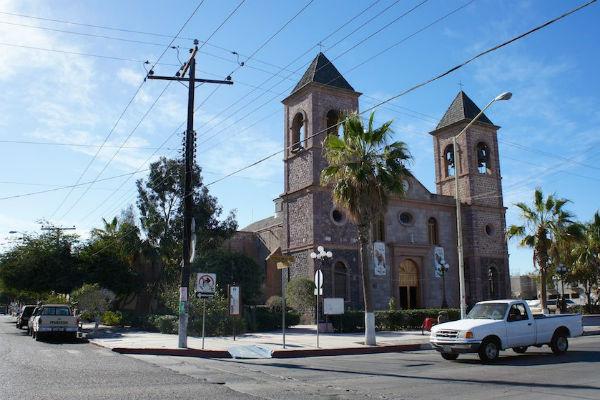 Image: Andrea Tosatto
Driving your car hire in La Paz
La Paz is a relatively small town with a convenient grid-like road system, so you should be able to find your way around. Keep in mind that you will be driving on the right side of the road during your time in Mexico.
Driving from La Paz Airport to town
The drive from the airport to town is just over 10 kilometres, and should take roughly 20 minutes under normal traffic conditions. To get there, turn right as you leave the airport, and stay right when the road forks off onto Mexico 1. This road will lead you directly into town.
Tips for driving your rental car in La Paz
If you're heading out of town, avoid driving at night time as it's not uncommon for wildlife (cows) to wander onto the roads and create problems. Also, if you're pulled over and given a ticket by the police, it may be easiest to simply pay on the spot, although you can head into the police station to pay the fine if you don't have cash on you. And don't forget to pick up a good GPS unit or download one onto your smartphone to help you find your way around.
Parking at La Paz Airport
The airport car park is directly opposite the terminal and is open from 5.30am until 11pm. There is a cheaper alternative option called La Paz Mini Storage, 5 minutes down the road from the airport, which costs $5 per day and offers a shuttle service to and from the terminal.
Parking in La Paz
It can be tough to find a spot to park in on the streets as it can be quite busy. Instead, aim to stay in a hotel that offers a stall included in the rate, or park in one of the underground lots around the city.