Hidden along the Gulf of California coastline is the little town of Loreto. Head here for a quiet, relaxing holiday with a cheap car hire.
Loreto has small-town charm with epic surrounding landscape. Explore the Parque Nacional Bahia de Loreto, a protected shoreline and group of islands with outdoor activities like kayaking, scuba diving, hiking and mountain biking. Wander the town, the oldest settlement on Baja Peninsula, exploring churches from the 1600's. Go fishing for your own dinner or eat out at mouth-watering restaurants with fresh seafood and mexican delights. Drive your rental car along the coast for breathtaking vistas of the Gulf of California.
Plan a Mexico road trip across the Baja California Peninsula with stops in La Paz, and Cabo San Lucas and then wrap up the journey in Tijuana.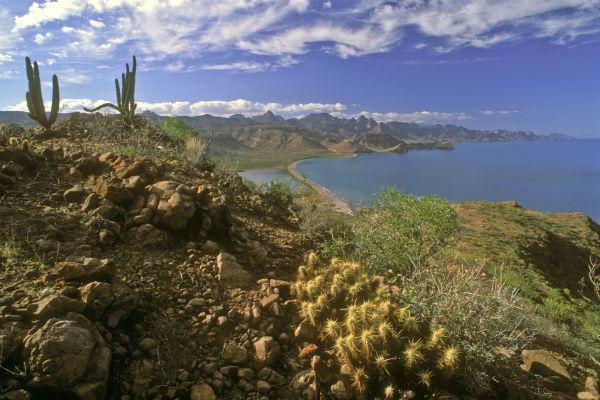 Hiring a cheap car in Loreto
Fly into Loreto International Airport with a rental car waiting for you to start your holiday. Pre-book the perfect car hire for your trip using Airport Rentals' one stop shop for comparing the best deals in the industry on one simple page. Enter in your travel details to skim through all types of vehicles from top-rated brands such as Alamo, Europcar and Hertz. Make your decision easier by using the preference filters on the left hand side of the page.
Once you found the right car, finalise your booking on our secure site, paying no hidden fees. Plus, enjoy free benefits and 24/7 customer service, should you need it.
Loreto International Airport (LTO)
Loreto International Airport is a small domestic and international transport facility in northern Baja California Sur, serving around 70,000 passengers each year. On site, the airport offers two snack bars, a liquor store, hand-crafted goods and travel agencies. To pick up a rental car, head to the arrivals hall near baggage claim to locate your rental kiosk.
If you are picking up your car hire in downtown Loreto, grab a taxi from outside the terminal.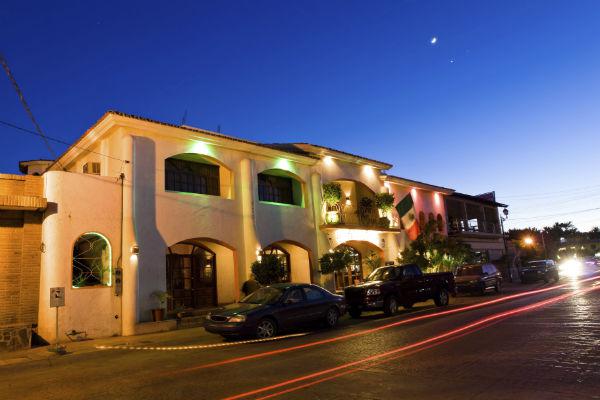 Guide to driving a rental car in Loreto
Use our guide for help on driving tips, navigating and parking for Loreto.
Driving from the airport to Loreto
Hop in your rental car and cruise to Loreto in under 15 minutes from the airport. Exit the airport, turn right onto Mexico 1 toward the city centre and follow this for about 4 kilometres. Take a right on Calle Independencia to arrive in the downtown area.
Driving tips for your rental car in Loreto
Driving is no issue in Loreto, but beware of bumpy roads with potholes to avoid a flat. Tyre changes are a normal activity in the city. Here are a few more driving tips for the Baja Peninsula:
• Drive on the right side of the road and be prepared for drivers to pull over to the shoulder lane to allow you to pass.
• Look out for cows and cyclists near the road.
• Avoid driving at night when possible.
• Watch out for topes - speed bumps that can be found everywhere.
• Always get insurance with your booking.
For more on driving tips in Mexico, scroll to the bottom of the Mexico car rental page.
Parking at Loreto International Airport and downtown Loreto
There is one parking lot at Loreto International Airport with 23 spaces offering both short-term and long-term options. The parking lot is secure and has both hourly and daily rates.
Find both secure, private parking lots and on-street parking in Loreto. If you are leaving the rental car for a long period of time, it's best to leave it at a guarded parking lot.