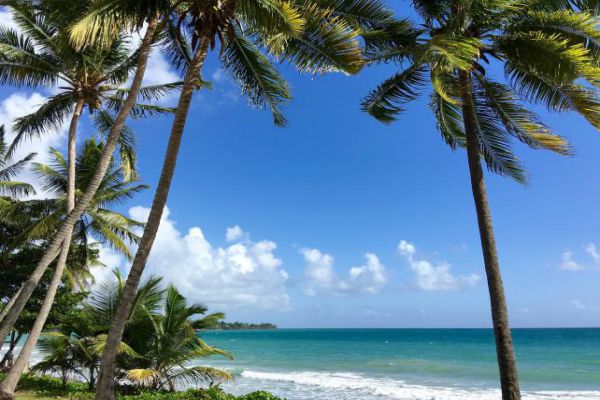 Image: Pixabay
Martinique is a unique tropical island nation, home to roughly 400,000 people. This small French region can be found in the east Caribbean sea, where it tops many travel itineraries and attracts more than 500,000 visitors each year. Find out what all the fuss is about when you rent a cheap car and drive across the island.
The country itself is mountainous, built upon volcanic regions that include the still-active Mount Pelee. One of the most sombre and fascinating sights is the ruins of Saint-Pierre, the city that was once the largest in the country until it was destroyed by a major eruption in 1902.
The bustling capital of Fort-de-France is another must-visit destination with its heady mix of French and Caribbean culture (and cuisine). Saint-Anne in the south is undoubtedly one of the prettiest and most relaxing villages on the island, and the Jardin de Balata is truly something special with endless tropical plants from around the world.
Martinique's compact island geography makes it perfect for exploring with a car rental.
Finding the best deals on car hire in Martinique with AirportRentals.com
There's a variety of car rental companies operating in Martinique, giving you multiple options when it comes to booking your vehicle. Make it easy to compare all of the available brands and their respective benefits using Airport Rentals.
Our optimal search engine will take your Martinique travel dates and use them to generate a list of cars available during your time in the country. You'll be able to view the options from multiple suppliers on a single, easy-to-read page, so you can quickly find the one that offers all that you require at the best price possible.
You can narrow down your results with the filter options if you're after something in particular, and you can find the answers to any of your rental questions using our 24/7 online and phone assistance. When you're ready to reserve your Martinique rental, go ahead and book securely online to receive instant confirmation.
Top car rental locations in Martinique
With a number of car rental locations dotted around Martinique, it will be easy to plan the best pick-up location to suit your itinerary.
Many visitors will arrive in the capital city of Fort De France. You can opt to pick up your rental as soon as you land at the Fort De France Airport, or if you'd prefer to have a few days in town first, you can pick it up in Fort De France before setting off to explore the rest of the island.
Remember that you can often pick up your rental car in one city and drop it off in another, so you won't have to plan a round trip specifically to suit your car hire. Simply uncheck the 'same location' box when searching for your rental to organise a one-way car hire in Martinique.
Other rental locations on Martinique include Saint-Luce, Trois-Ilets and Le Marin in the south, and Le Francois, Schoelcher and Le Lamentin in the central region of the country.
Top car rental suppliers in Martinique
When you arrive in Martinique, you'll have your pick of the biggest names in car rental.
Sixt, a company that focuses on top-level service and innovation, stands out with a perfect five-star rating from more than 50 reviews. Alamo, Europcar, Hertz, and Avis all also do extremely well with four-star ratings and an overall score of 85 per cent thanks to countless reviews from satisfied customers in Martinique.
If you already know which brand you'd prefer, you can select this option when you filter your search on Airport Rentals. Don't forget, you'll enjoy additional free benefits like unlimited mileage, and you'll be able to make adjustments to your reservation using our online reservation system when you complete your booking on Airport Rentals' secure website.
Road rules in Martinique
As this is a French region, road rules will be quite similar to those of Europe.
● Drive on the right-hand side of the road, take over on the left.
● The maximum blood alcohol limit is 0.05%.
● Any children travelling with you will need to be seated in the back.
● Speed limits are generally 50km/hr in cities, 90km/hr on rural roads, and 110km/hr on motorways.
● Pay close attention to signage and drive to the conditions.
Driving tips for your car hire in Martinique
Thanks to the country's hilly terrain, you may find it easier to get around in an automatic vehicle, particularly one with a bit of grunt to it if you're planning on exploring the mountainous areas. You may also be best to avoid driving during rush hour times in the cities, as not only is it extra busy, the locals are known to be quite aggressive drivers.
Additionally, avoid driving on Friday and Saturday nights if at all possible, as these party nights often see locals driving home after drinking, making for unsafe driving conditions. Be sure to carry proof of your insurance on you at all times, and pick up a GPS with your car rental to help you find your way around.