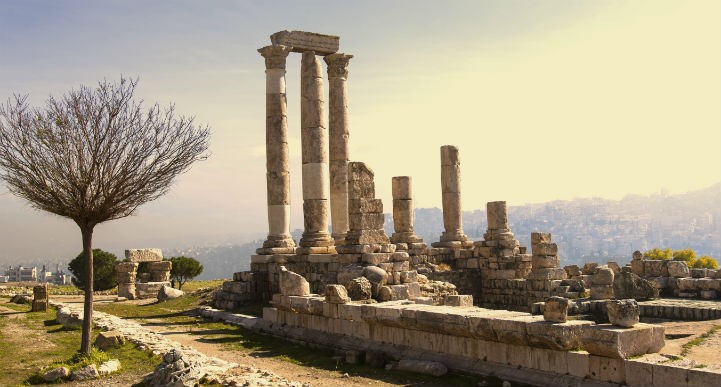 Seeped in history, culture and jaw dropping sights, Jordan is known for its ancient monuments, seaside resorts and natural reserves. Whether it's sipping tea with the locals, venturing out to view elaborate architecture or wandering the spice markets, Jordan is a traveller's dream.
Renting a car is the best to way to truly experience all that this Middle Eastern treasure has to offer.
AirportRentals.com – the simplest way to rent a car in Jordan
Sort your Jordan car hire the easy way using Airport Rentals online well before you head off on your journey. With just a few simple clicks, you can see all vehicle options in one place, as we find and compare important details like size, style and price. If you're after an economy car, a people carrier or an SUV, easily narrow down your choices to rent the car ideal for your travels.
Car rental suppliers in Jordan
There are many options available when you hire a car in Jordan. From large companies, such as Thrifty, to smaller ones like NU Car Rentals, our global network means we can find and compare all vehicle options with ease. While most companies in the Middle East have a minimum age requirement of 25 to rent a car, here are some of the exceptions for Jordan car rental.
Sixt - You must be least 21 to rent a car.
Dollar - You must be at least 21 and under 75.
Avis - You must be least 22 to rent a car and under 70.
Budget - You must be least 23 to rent a car and under 70.
Be sure to pop in your details when filling out the search form and our booking system will match your requirements to the most suitable option at a great rate.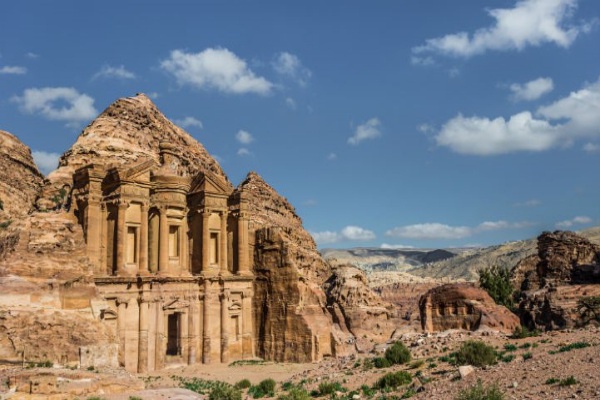 Car rental pick up in Jordan
You must obtain an international driving permit to drive a car in Jordan. You will be able to purchase this through your country's Automobile Association, or equivalent, before you travel and it will accompany your usual driver's licence.
Arrive in Jordan's capital city, Amman, and pick up your rental car to begin your Middle Eastern adventure. Visit the ancient site of Rabbath-Ammon, or the remarkably restored Roman Theatre before jumping in the car and journeying North to the ruins at Jerash. Just a day trip from Amman, the silky-smooth blue of the Dead Sea will lure you in with its buoyant waters. Further south, visit the chiseled-out architecture of the famous city of Petra, or roam the quintessential desert of Wadi Rum, just east of Jordan's only coastal city, Aqaba.
Jordan Road Rules
Always be aware of the road rules when driving in Jordan.
● Motorists drive on the right side of the road.
● The speed limit in Jordan is 50km/h in the cities, 70 km/h on open roads, and 80-100 km/h on the highways.
● Wearing your seatbelt is mandatory.
● There is a zero blood alcohol tolerance. Please adhere to this.
● Pedestrians always have the right of way.
● You must stop for camels and other wild animals should they cross your path.
● Carry your driving documents with you always, including the car registration and insurance documents.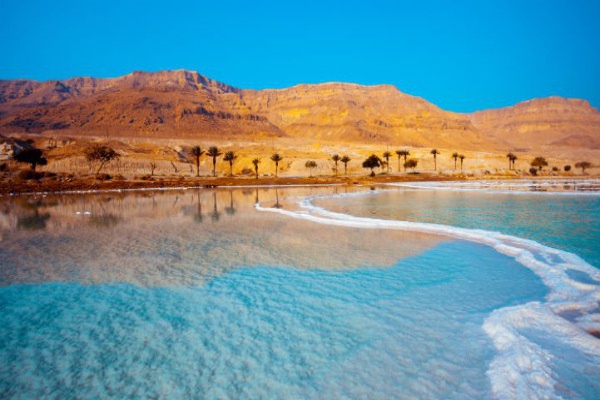 Jordan Driving Tips
Here are some handy tips for driving in Jordan.
● Road signs are in Arabic and English for easy navigation.
● In the rainy season (December to March), the roads may be hazardous. Always drive to the conditions.
● If you can, avoid driving at night in rural areas, as roads are often steep and narrow.
● Police monitor the speed of drivers. Make sure you are driving responsibly and to the limit.
● It gets incredibly hot in the Middle East, so having a sunshade for your car will help keep the heat out.
● There is no shortage of petrol stations in Amman, but there are fewer in southern Jordan. Make sure you've filled up before heading out.
Enjoy your incredible adventure in the exquisite desert country of Jordan.