The town of Tofino on British Columbia's Vancouver Island is part hippy retreat, part hip resort town. Visitors flock there to surf, camp, watch whales and enjoy the craggy Pacific Ocean coast which harbours some gorgeous coves and beaches. The town itself, with a fishing village vibe, is a wonderfully relaxed place from which to base your adventures - but you'll certainly need your own set of wheels to get you around the region once you've seen what there is to see in Tofino.
All of Vancouver Island awaits exploration when you pick up your Tofino Airport car hire. Drive south through the stunning Pacific Rim National Park Reserve to Victoria, capital city of British Columbia, or head across to Nanaimo on the Salish Sea. A day's drive north will get you to Port Hardy, and there are always car ferries to Vancouver if the many delights of Vancouver Island are not enough to fill your itinerary. Pack up your road trip essentials and start exploring!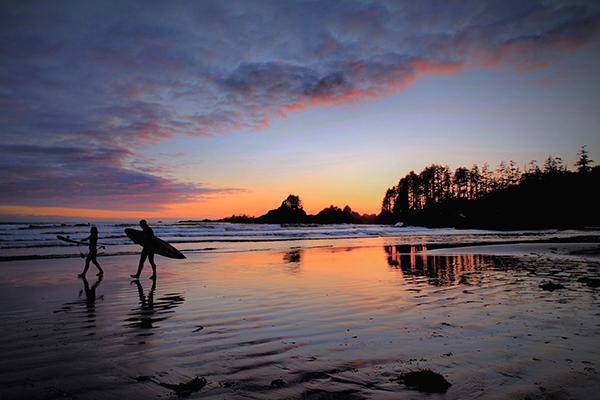 Booking a Tofino car hire
Make the job of travel planning a lot easier when you take advantage of Airport Rentals, the car hire experts. Our search engine saves you time and money by serving up a list of rental possibilities from a variety of different suppliers, all at great prices. Having your options displayed on one page makes it easy to browse, compare and pick out the perfect rental - and with a set of handy filters, you can select for features like transmission type or brand to form a shortlist of your favourites.
If you have any questions during the search and booking process, you can get in touch with a friendly rental consultant over the phone - they are manning the lines 24/7.
Tofino Airport (YAZ)
Officially named Tofino/Long Beach Airport, this facility serves not only Tofino but the surrounding area, including Long Beach which is a part of the Pacific Rim National Park Reserve. Several airlines operate there with scheduled flights to Vancouver and other cities in British Columbia. The small and basic terminal offers WiFi, vending machines and bathrooms to passengers. There is also a car hire kiosk inside.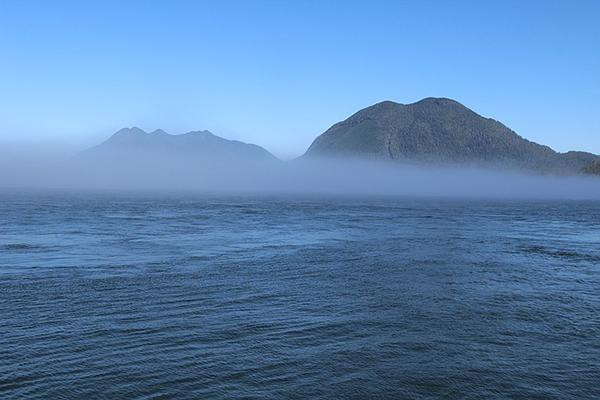 Guide to driving in Tofino
Getting from the airport to Tofino
The distance from the airport to Tofino is around 18 kilometres, and it's a scenic drive which should take you about 20 minutes. From Airport Road, head out and turn right onto BC-4/Pacific Rim Highway which skirts Long Beach before heading through the forest towards Tofino. This will take you directly to the centre of Tofino.
Driving tips for your Tofino rental car
The first thing to remember upon touching down at Tofino Airport is to drive on the right. It's a good place for foreign road trippers to get used to the Canadian roads, as other drivers are few and far between. We recommend checking with your rental company the rules for taking your car on unsealed roads and car ferries, as you may encounter both during your travels on Vancouver Island.
Canada driving tips
● Remote parts of Canada harbour a lot of wildlife, which may spill over into the road. Moose are a real danger to vehicles, so drive slowly and keep a close eye out for big animals on the highways, particularly at dawn and dusk.
● Canadian winters are harsh, and Vancouver Island is no exception. Read our winter driving tips to stay safe.
● You can expect to encounter mountain roads. Take care, and use your engine to slow down whenever possible. Brake before corners rather than during them.
● The blood alcohol concentration limit for drivers on Canada's roads is 0.08%.
● Distances in Canada are measured in kilometres, and speeds in kilometres per hour. Urban limits are generally set at 50 kilometres per hour, while the highest limit on some highways is 120 kph. Check signs for accurate information.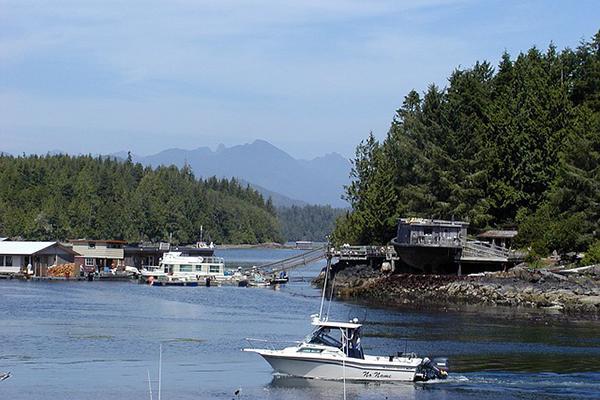 Parking at Tofino Airport and in town
Tofino/Long Beach Airport has free parking for up to 80 vehicles next to the terminal.
On-street parking in downtown Tofino has time limits, so check the signs when you pull in to make sure you get back to your vehicle before you get ticketed. There is also a paid parking lot next to the Municipal Office at 121 Third Street.